Halloween Pet Safety Tips
Disclaimer: This post contains affiliate links.
Halloween is a fun time of year for so many people. It follows that some pet owners want to include their pets in the festivities. But don't forget your pets don't understand what is going on, with the doorbell ringing, scary-looking people coming to the door, yelling and screaming, and maybe a firecracker or two. I am offering some Halloween pet safety tips here in an effort to keep this holiday safe and fun for you and your furry friends.
If your pet is the nervous type, it might be wise to keep him in another room, away from all the shenanigans. You don't want them to be too frightened, or take the chance they might run out the door in an attempt to try to get away from it all. Make sure your pets are microchipped or have ID tags, in the event they do get out.
If you have a black cat, definitely keep it inside and hidden.
Photo Credit: www.petful.com
For those of you who like to bring your dogs out trick-or-treating with you, make sure you know your dog. Is he the type that would bark at unfamiliar people? Would he run after screaming children? Would he become afraid and panic, possibly running out in front of a car? Make sure he's on a leash, and keep a watchful eye on him — and the other celebrators — at all times.
Pet Costume Advice

With the every-increasing choices and popularity of pet costumes these days, who can resist the idea of dressing up your pet? Keep in mind, though, that some pets will not like this idea at all. Never force them to wear a costume. It's just not natural.
The graphic below outlines things you should consider if you're going to put your pet into a costume, such as:
Steer clear of masks
Avoid costumes with small parts
Make sure your pet can go to the bathroon
Get your pet used to the costume
Avoid dye, or choose a pet-safe product.

Get Your Dog's or Cat's Halloween Costumes from Amazon
A Warning about Dogs, Chocolate and Candy
In 2015 the ASPCA Center for Poison Control received an average of 14,600 calls from worried pet owners after their pet ingested food meant for humans. Let's keep that number down in 2016.
Raisins, chocolate and candy can be toxic to animals. Xylitol, a sugar substitute commonly found in sugar-free candy and gum, can be particularly dangerous to pets. Human treats might induce vomiting, rapid heart rate and sometimes death.
The following graphic outlines the dangers of:
Candy
Candy wrappers
Halloween Decorations
Remember, when in doubt, if you think your pet might have ingested something they shouldn't have, call your veterinarian immediately, or call the ASPCA Poison Control hotline, toll free at (888) 426-4435 for immediate answers.

I repeat, when in doubt, call your veterinarian immediately, or call the ASPCA Poison Control hotline, toll free at (888) 426-4435 for immediate answers.
In Conclusion
Here's hoping these Halloween pet safety tips will help keep the holiday fun for you and your furry friends. Please think of your pet's safety while planning for the festivities. Keep them indoors if need be, keep them away from treats, and make sure their costumes are safe too.
Graphic Source: Many thanks to PetCo.com for creating these infographics.
Halloween Pet Safety Tips and Pet Costume Advice Click To Tweet

*
A QUESTION FOR YOU: Do you dress up your pets for Halloween?

*** Leave your comment below. ***
It's just sexy!
*
*
As always, thank you for taking the time to visit my blog!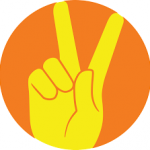 ♥ PEACE ♥

*
Disclosure: Animal Bliss is an Amazon affiliate and will earn a (very small) commission from purchases made through links on this website.
(Coffee money – thank you!)
😀
Save
Save
Save
Born in Nova Scotia, I moved to the United States 20+ years ago.I am a dedicated lover of animals and fight for their rights and protection.I love people too, of course, and enjoy meeting folks from all walks of life.I enjoy philosophical discussion, laughing, and really odd ball stuff.I hope you enjoy my site.Leave me a comment to let me know you were here!Peace out.
Latest posts by Jeanne Melanson (see all)