How to Properly Clean Rabbit Hutches
By Guest Writer:  Cormac Reynolds
Rabbits make excellent pets and they can be extremely good companions, particularly for children.  In fact, having a rabbit as a pet can help younger people to have a sense of responsibility by helping to take care of these intelligent creatures which include the more mundane, but essential task of cleaning rabbit hutches, to ensure the rabbit maintains optimum health.

Rabbit hutches can create a safe and warm environment for these lovely creatures, however as this will be their home for regular periods, it is important to ensure that the hutch is clean. It isn't the most pleasurable experience, but if the welfare of your pet is important, it will become a task which is second nature because you know that it will create a healthy lifestyle for your amazing pet.
Cleaning out a rabbit hutch for the first time can be daunting if you are unsure where to begin and to ensure you are maintaining the rabbit hutch correctly. Substandard cleaning will risk the health of your rabbit and helps to create a rather uncomfortable environment for your pet.
A good practice to adopt is to clear any rabbit droppings away every day before you undertake a deeper clean once a week. This will make the task of cleaning the rabbit hutch much easier. It goes without saying that failure to implement a good cleaning regime will increase the risk of bacteria and potentially cause avoidable illness to the rabbit.
Thankfully, rabbits tend to go to the toilet in the same area which makes the task a little bit easier! However, you can also train your rabbit to use a litter tray which will help to keep the hutch clean. This practice is very common and also helps to make cleaning that much easier.
Part of the deep clean requires disinfecting the hutch and replacing any hay, newspaper and wood shavings.  If there are remnants of fruit and vegetables which have been left by your pet, you need to remove them as they will become rancid and can make your rabbit ill.
Rabbit Care Books on Amazon (affiliate link)
Products from Amazon.com
‹
›
Disinfecting requires you to use soapy water and a disinfectant – it is wise to ensure that any cleaning materials are pet-friendly or your rabbit may become ill. Good soapy water with a disinfectant often suffices, however, many people like to add a disinfectant separately to ensure traces of harmful bacteria are removed.
After thoroughly scrubbing, you need to ensure that the hutch is thoroughly dry and that newspaper is replaced and bowls are cleaned. Fresh water should be placed in the newly cleaned bowl.
A rabbit hutch should be a safe and warm environment for your pet and by ensuring that the hutch is cleaned properly and maintained regularly, you will help to ensure that your rabbit remains healthy. You will also help to keep the hutch in good condition.
How to Properly Clean Rabbit Hutches
GUEST BLOGGER: Cormac Reynolds is a writer for Home And Roost
***
I hope you have learned from, "How to Properly Clean Rabbit Hutches"
You might also enjoy, Things You Need to Know Before Getting a Pet Rabbit
***
A QUESTION FOR YOU:
Do you have a HOW-TO article you'd like to share?
♥♥♥
***Leave a comment below and remember to share. ***
(It's just sexy!)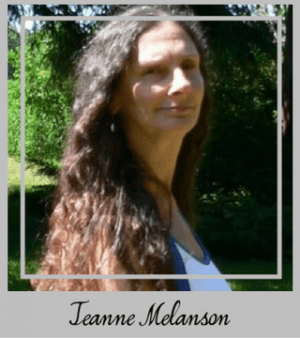 As always, thank you for taking the time to visit my blog!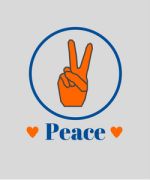 *
Products from Amazon.com
‹
›
*
Disclosure: Animal Bliss is an  Amazon affiliate and will earn a (very small, teeny tiny) commission from purchases made through links on this website.
(Coffee money – thank you!)
😀

Guest bloggers welcome!

Please read my Submission Guidelines page before sending content for review.

Thanks!

Latest posts by Guest Blogger for Animal Bliss (see all)