Teach Your Dog Good Behavior
A Simple Guide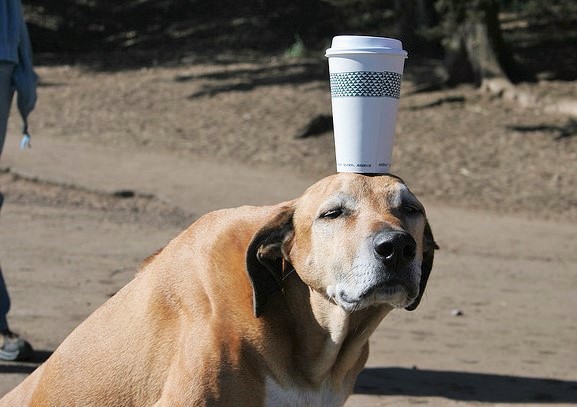 Do you have an unruly dog? Is he a master of selective hearing while you're screaming your lungs out for him to "come, sit or stay?"  Is he happily chasing a squirrel across the street with cars coming both ways?  It's time to teach your dog good behavior.
You cannot expect your dog to heed your commands if he is not trained to do so, and to do so consistently.  You can't expect him to understand those words unless you teach him what they mean. Dogs are smart and they want to please their owners.  They need your approval.  It's a win-win situation.  Teach your dog good behavior.  You'll be happy and he'll be safe.
Obedience training is not rocket science.  It just takes a little bit of know-how on your part, consistency, and lots of patience.  Ten or fifteen minutes a day training your pooch will make all the difference in the world.  It's also great for bonding with your dog.  Believe me.
If you decide to go it alone at home, there are wonderful books out there to educate you on the basic commands.  Or, you might consider is taking your dog to obedience school.  This is an excellent choice.   It's your chance to learn from professionals and a great way to teach your dog socialization skills as well.
Teach Your Dog Good Behavior – A Few Guidelines
Consistency, Consistency, Consistency – Got that?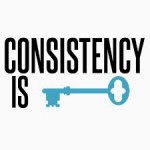 I can't emphasize this enough.  Do NOT spend precious time each day trying to teach your dog good behavior with the "sit" command, for example, and then let him get away with getting up and running away another time.  "Sit" means just that.  "Sit!"  Expect your dog to make mistakes.  Realize that it will take a couple of weeks for him to fully learn.  But don't let him get away with disobeying you on a consistent basis.  Otherwise, why should he listen to you?  There's a squirrel over there!
Not only do you need to stay consist, but your family members must learn this too.  Your dog need to obey the command from all of you, not just some of you. Be consistent, also, with the words you train with.  Use the same words for the same tasks each time.  Don't create the confusion in him by using an entirely different command for the same task.  This is an important point for the entire household.
Praise and Rewards
When you teach your dog good behavior, always praise your pooch for obeying your command correctly.  Make it obvious that you are happy with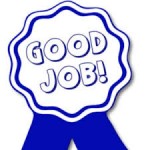 him.  If you want to use treats as a reward, do so carefully.  You don't want your dog to be overweight!  You might consider treating your dog now and then, instead of after each and every good job.  He'll soon associate the treat with the good behavior and be more than willing to abide.
If Fido is just not in the mood, there are too many distractions, or whatever, stop your training and try again later.  Do NOT hit, scold. kick or yell at your dog when he is not complying.  This will only put a negative slant on things and will backfire on you.  It is very important to make this pleasant for both of you.
Timing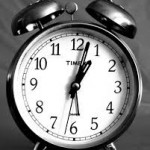 There are things to consider about when is the best time to carve out a time slot for obedience training.  Try to find a time when there are no distractions for your dog.  You want all his attention on you and what you're saying.  Later, after he starts to understand and have some success, then you can start to teach your dog good behavior anywhere, with other people around, other animals, etc.
Don't try to train your dog when he is tired, sick, or hungry.  He won't want to listen to you, and you'll just get frustrated.  Keep it positive. Dog obedience training requires too much patience so it is best to have you both in the correct frame of mind.
Please, never try to train your dog when you are in a bad mood.  It's not fair to the dog and can only backfire.
When you teach your dog good behavior everyone benefits.  You and your dog will be bonded, your friends and neighbors will notice and comment on your dog's perfect manners.  And, you dog will be safer and happier.
Stay tuned for more dog training tips in the future. Take care and, most of all, have fun!
********
********
Did you enjoy, "Teach Your Dog Good Behavior, Obedience Training Guide"?
You might also like: How to Rehabilitate An Abused Dog and Teach it to Trust You
♥♥♥♥♥
MY QUESTION FOR YOU TODAY: Are there any animals you know of that you would like to see featured here on my blog? Is there any creature that you would like to learn more about? Or, do you have a story you would like to submit about a pet you have? I would love to hear from you in the comment section below, or please email me directly at jeanne@jeannemelanson.com
*************************
*** Please leave a comment below and remember to share. ***
It's just sexy!
As always, thank you for taking the time to visit my blog!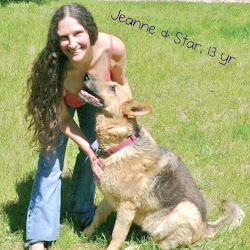 ♥ PEACE ♥
Save
Save
Born in Nova Scotia, I moved to the United States 20+ years ago.I am a dedicated lover of animals and fight for their rights and protection.I love people too, of course, and enjoy meeting folks from all walks of life.I enjoy philosophical discussion, laughing, and really odd ball stuff.I hope you enjoy my site.Leave me a comment to let me know you were here!Peace out.
Latest posts by Jeanne Melanson (see all)