8 Amazing Animal Defenses That You Will Not Believe
… Until You See Them
I am about to show you 8 amazing animal defenses that you will not believe.  Why do I say that?  It's because they are so strange and, well, unbelievable.  But they are amazing nevertheless.  Nature sure has a way of taking care of itself, doesn't it?  Take a look:
8 Amazing Animal Defenses That You Will Not Believe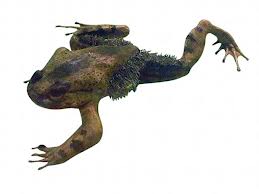 When you see what this little HAIRY FROG does to defend itself, well you might cringe a little.  Or a lot.  (I cringed a lot.)
Hairy Frog
http://en.wikipedia.org/wiki/Hairy_Frog
 ~~~~~~~~~~~~~~~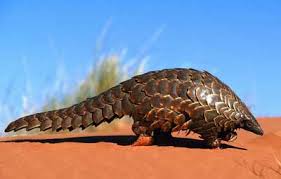 The PANGOLIN is an odd creature as well. It looks like an armadillo, but is quite different, actually.  You might have already guess that it's outer shell is it's best defense, but watch the video for more.  Not even a wild cat can bite through it.
Pangolin
http://savepangolins.org/what-is-a-pa…
~~~~~~~~~~~~~~~
What the PISTOL SHRIMP can do for defense or to hunt prey truly is unbelievable. Find out what it's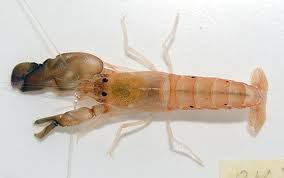 "pistol" can do.  The force behind the air it "shoots" is as fast as a car on a highway, very loud, and the bubble it produces can get "as hot as the sun"!  This handy pistol is so loud that it can interfere with the sonar of submarines.  But don't let me spoil it more for you.  Watch the video.
Pistol Shrimp Slow Motion by Earth Unplugged
http://bit.ly/10SoLeD
~~~~~~~~~~~~~~~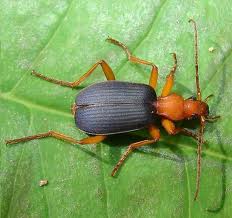 The BOMBARDIER BEETLE basically shoots NAPALM at predators?  Wowl  This insect has the ability to create acids and chemicals in an instant, which it sprays to kill its enemies.
Bombardier Beetle
http://www.youtube.com/watch?v=Pib9qT...
~~~~~~~~~~~~~~~
The HAGFISH is another unusual creatures.  Find out what this nasty little slippery devil does to defend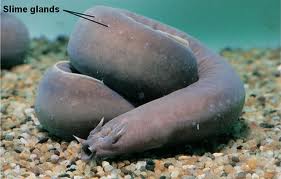 itself.  Eww ….
Hagfish
http://www.youtube.com/watch?v=F8aVgS…
http://www.youtube.com/watch?v=Bb2EOP…
~~~~~~~~~~~~~~~
The MIMIC OCTOPUS is a master of disguise with the ability to figure out what creature to change itself into, depending on the predator and its surroundings. Amazing.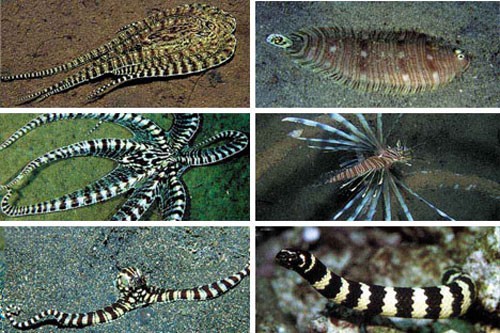 Mimic Octopus
http://www.youtube.com/watch?v=H8oQBY…
http://www.youtube.com/watch?v=t-LTWF…
~~~~~~~~~~~~~~~
The BOXER CRAB is a clever creature too.  It picks up sea anemones, attaches them to the ends of its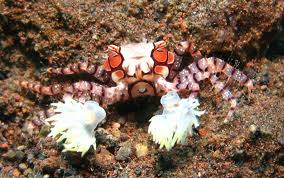 claws like a boxing glove, and uses them as defense against their prey because of the anemones' stinging power.  But that's not all …  Watch the video.
Boxer Crab
http://www.youtube.com/watch?v=tKMxRB…
~~~~~~~~~~~~
Last, but definitely not least, is the GOBLIN SHARK.  The Goblin Shark lives about 4000 feet deep (1219.2 meters) in many different seas around the world.  This ugly thing uses its electro-sensitive organs to detect prey.  Then, watch what it does …  I don't think I want to run into this creature.
Goblin Shark
http://www.youtube.com/watch?v=kTzm4y…
http://www.youtube.com/watch?v=GjRSln…
 ~~~~~~~~~~~~~~~~~~~~~~~~~~~~~~~~~~~~~~~~~~~
8 Amazing Animal Defenses That You Will Not Believe Until You See Them Click To Tweet
*
You may also enjoy: Female Red King Crab Molting Out of its Shell
*
** Please leave a comment below and remember to share. **
It's just sexy!
*
Thank you for taking the time to visit my blog.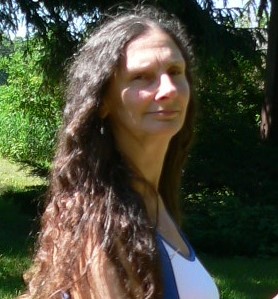 ♥ Peace ♥
Save
Born in Nova Scotia, I moved to the United States 20+ years ago.I am a dedicated lover of animals and fight for their rights and protection.I love people too, of course, and enjoy meeting folks from all walks of life.I enjoy philosophical discussion, laughing, and really odd ball stuff.I hope you enjoy my site.Leave me a comment to let me know you were here!Peace out.
Latest posts by Jeanne Melanson (see all)