Black and White Sunday Blog Hop for Pets
Join the Black and White Sunday blog hop for pets, a weekly phenomenon, by sharing a B&W photograph of your favorite pet.
What is a Blog Hop? Click here.
Meet Jessie.
She's my 16 year old tiger beauty.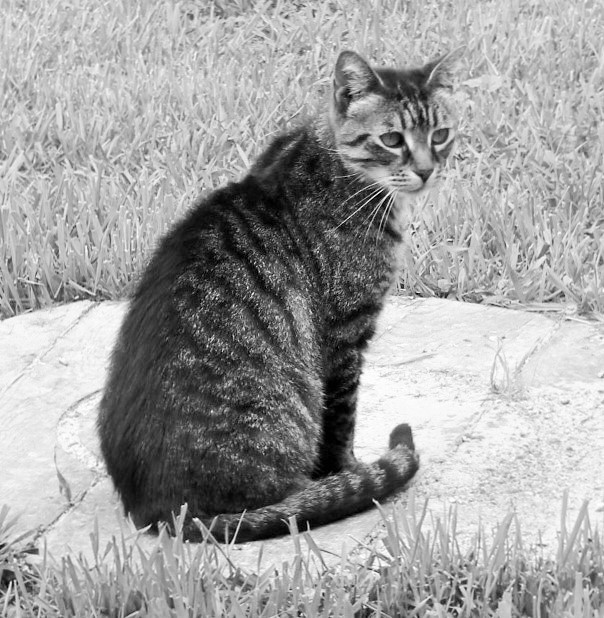 The Black and White Sunday blog hop for pets is hosted weekly by Dachshund Nola and Sugar The Golden Retriever
Born in Nova Scotia, I moved to the United States 20+ years ago.I am a dedicated lover of animals and fight for their rights and protection.I love people too, of course, and enjoy meeting folks from all walks of life.I enjoy philosophical discussion, laughing, and really odd ball stuff.I hope you enjoy my site.Leave me a comment to let me know you were here!Peace out.
Latest posts by Jeanne Melanson (see all)