Dog's Best Trend Scarf Subscription
~ a review ~
Disclosure: This post is sponsored by Dog's Best Trend, Ltd. I have been compensated with a selection of scarves for helping spread the word about Dog's Best Trend Scarf subscription program. However, Animal Bliss only shares information we feel is relevant to our readers. Dog's Best Trend is not responsible for the content of this article, and all opinions are mine.
Have you heard about Dog's Best Trend, Ltd,? They offer a unique Dog's Best Trend Scarf subscription service. Subscribers receive a stylish, high-quality scarf for their dog every month. Oh, what fun!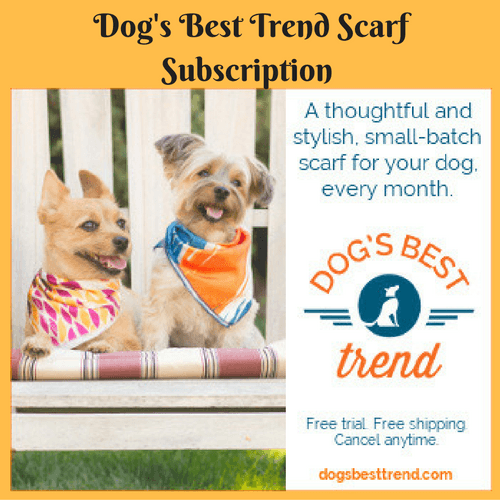 Dog's Best Trend Scarf Subscription
When you subscribe, you'll receive a different scarf design every month. All scarves are original – sometimes seasonable, sometimes fashionable – and they're all exclusively made, just for you, each month. The best thing is … you won't find them at any retail store.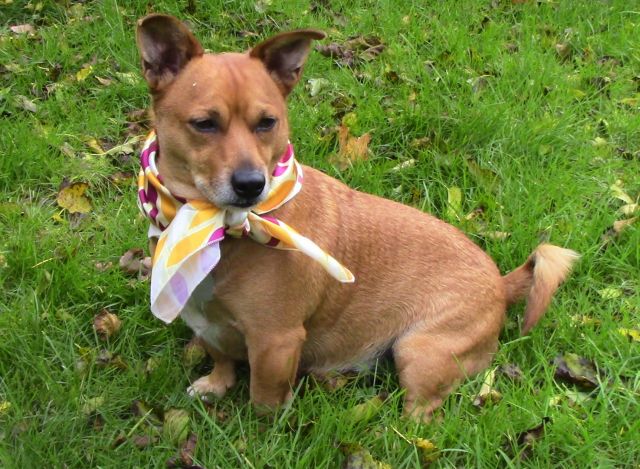 😛  Our model: Charlie, a Jack Russell / Pomeranian mix.  😛
About our model, Charlie: He sure looks dapper in that Dog's Best Trend Scarf, doesn't he? Charlie is best friend to Dave W., who worked on our roof and gutter system for a few weeks. Charlie came to work with Dave every day. It was obvious that the two had a strong bond. Charlie followed Dave everywhere. What a sweet dog.
Charlie is such a (hyper) active pup, so it was difficult to get him to sit down for even a minute to pose for me. I took lots and lots of pictures, hoping to get a good one or two. (I got quite a few shots of his cute little butt.) Charlie didn't feel an iota of guilt from eating all the cat food. He just marched into our house any time he wanted as if he owned the place. And we welcomed him with open arms. It was a joy to meet Charlie. The cats? Not so much.   😛
Here's How the Scarf Subscription Works
Choose a Plan.
You simply choose a monthly or annual plan. Shipping is free and you can cancel anytime.
Check your mailbox.
Get an exclusive, satin scarf with a secret design delivered right to your door. Each scarf is tailored to match the month it ships, or sometimes it's a holiday theme, other times it matches the season. You'll get a surprise every month!
Pimp your pooch.  
Show off your stylish pup and make their canine friends jealous.
At only $10 per month, Dog's Best Trend scarves are cheaper than most scarves you'll find online. They're higher quality material, and have a stylish design.
A portion of each subscription is donated to a new dog charity or rescue group each month. So your subscription helps dogs find their forever homes. Very nice.
It's that simple.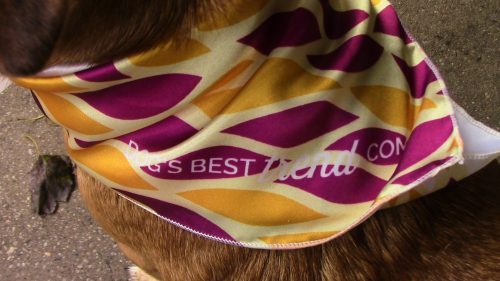 You can even join the Trendsetters program, which means you can get a sneak peak at the designs Dog's Best Trend is working on. As a trendsetter, you will be occasionally invited to preview designs for future months and offer your opinion. This allows you, a customer, to drive the style and trends of upcoming scarf styles. It also means that your subscription scarves reflect what you want, not what someone in Paris or Milan thinks you should want.
 But wait … there's more!
Give a Friend a Gift of Scarves
You can send a friend the gift of just one scarf, or you can send a subscription of 3, 6, or 12 months, by going to Dog's Best Trend Gift Box. You can even arrange to have your gift scheduled to be sent at a later date if a particular event is coming up.
Dog's Best Trend will match scarf style and presentation in an elegant gift box, with a fun card personalized with your message to go along for the ride in the first month.
A portion of every gift is donated to a dog rescue or charity.
I love this idea of getting a new dog scarf every month, and giving the gift of a subscription to a friend. We all know a dog person who would do anything for their dog(s). How about awarding them with this gift?
Again, here's Charlie, momentarily sitting.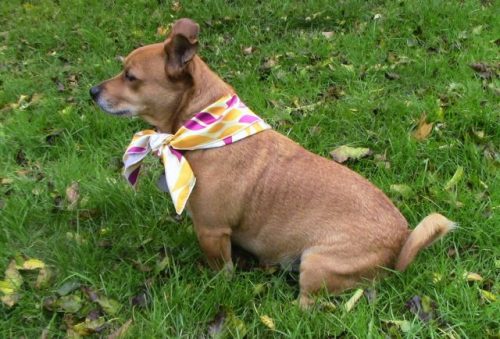 Thanks, Charlie and Dave!

Go ahead, subscribe now to Dog's Best Trend.
~ Or ~
Enter our GIVEAWAY to WIN your first 6 months FREE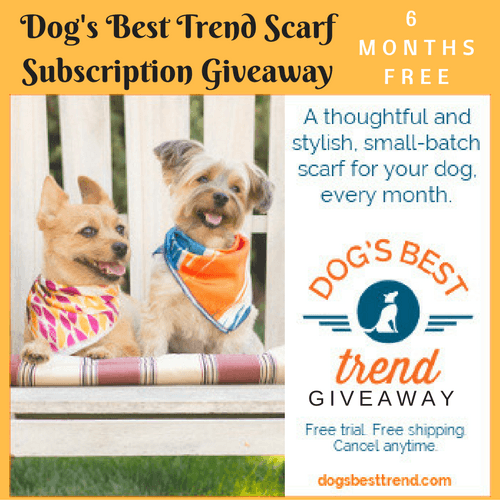 (Contest ends 11/30, 2016)
Enter below. Good luck!
WE HAVE A WINNER!
Congratulations, Angel Heaps
The winner will receive a PROMO CODE from Animal Bliss. You will then go through the normal sign up process, use the promo code, and your first 6 months will be free. The winner will have 48 hours to accept.
(Note: you will need to enter a credit card number, as it is a recurring subscription. However, if you don't want to continue, you can cancel anytime before the end of the 6 months and owe nothing.)

Dog's Best Trend Scarf Subscription Review #sponsored @dogsbesttrend1 Click To Tweet

A QUESTION FOR YOU: What do you think of the Dog's Best Trend Scarf subscription service? Cool, huh?

*** Leave your comment below. ***
(It's just sexy!)


As always, thank you for taking the time to visit my blog!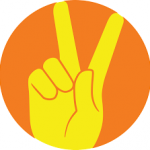 ♥ PEACE ♥

*
😀
Latest posts by Jeanne Melanson
(see all)