Hill's Ideal Balance Cat Food
This post is sponsored by Hill's Pet. I am being compensated for helping spread the word about Hill's® Ideal Balance® CRAFTED, but ANIMAL BLISS only shares information we feel is relevant to our readers. Hill's Pet Nutrition, Inc. is not responsible for the content of this article and the opinions are my own.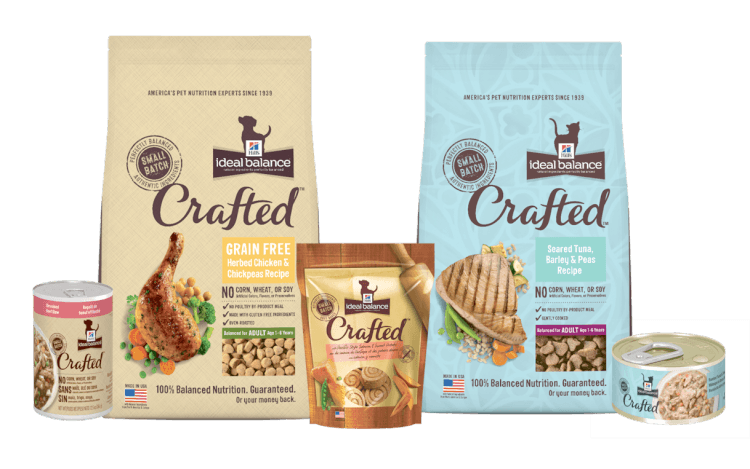 I was introduced to Hill's Ideal Balance Cat Food about a month ago, when I was offered a free bag for my cat, Jessie, to try in exchange for a fair review, which you can read here: Hill's Ideal Balance Crafted Cat Food REVIEW.
Jessie, like most cats, I think, is finicky about what she eats, but she seemed to really love this food, so that was enough for me to take a closer look at it.
With so much in the news lately about recalled pet food and treats out there, you really start to wonder just what it is you're feeding your pets. You try to do your best. You read the ingredients and they look good, at least the ones you recognize and can pronounce.
But how do we know what our pets NEED for healthy nutrition? How do we know that some ingredients are just fillers?
We leave it to the experts — trained Veterinary Nutritionists.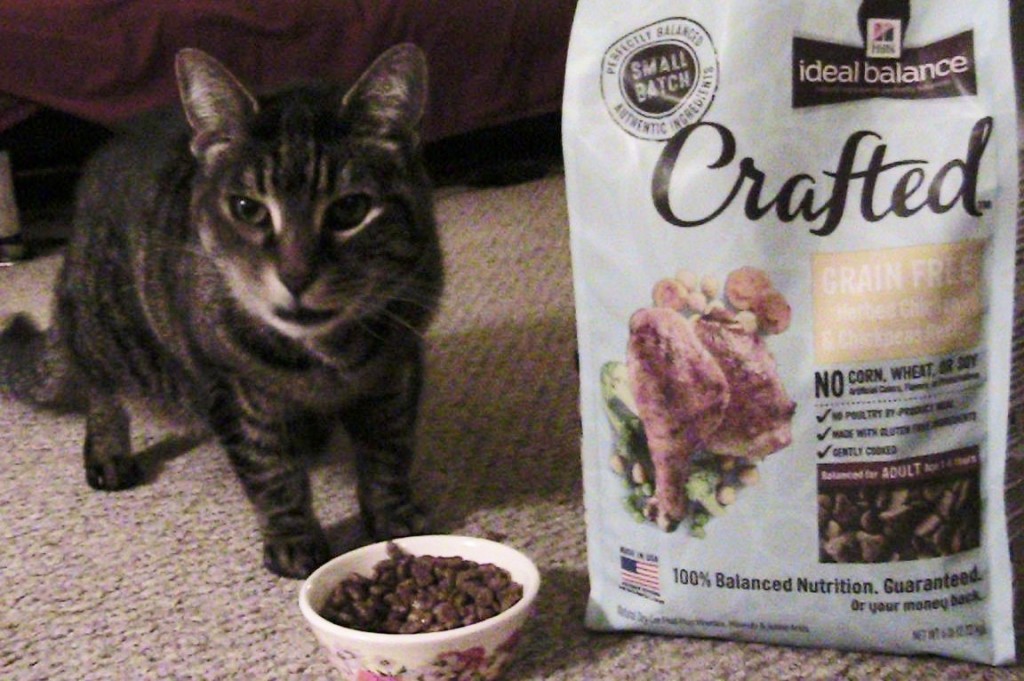 A Little About My Cooking Skills
Now, I'm not a whiz in the kitchen. Just ask anybody. Visitors have come to know that if they don't feed themselves if they're hungry, they will starve. That's bad, huh? I'm not a foodie. I like food, but I don't cook. I have no interest in it. I'm really good at making toast, or adding milk to cereal, but that's the extent of my expertise.
Okay, I exaggerate "a little", but it's pretty close to the truth of it, so you can say goodbye to any notion that I could make enjoyable and nutritious treats or food for my animals, like so many wonderfully crafty people are doing these days. I  admire them.
But for me?  It's not gonna happen …..
So how do I make sure that Jessie is getting the proper nutrition she needs and deserves if I don't make it myself? That's where Hill's Ideal Balance Cat Food comes into play.
A Little About Hill's Crafted Artisan Cooking Process
What impresses me about Hill's is that their pet food is created by a team of highly trained Veterinary Nutritionists in order to deliver the ultimate in nutrition for my cat (& dogs) in a way that I would do, it if I could, on my own. Why try and compete with the masters?
Why I Trust Hill's Ideal Balance Cat Food
Hill's Ideal Balance Cat Food is made in small batches. What does this mean for you and me? It means that Ideal Balance Crafted is made just the way you would — one very special batch at a time, using high-quality meats, vegetables, and ancient grains. Doing it this way ensures quality and consistency, just like if you were cooking for your pets at home.
They use the same ingredients you would see in high-end, healthy human foods, including:
Proteins from animal sources such as trout, salmon, tuna, roasted beef and chicken. (Trout and tuna are now becoming the #1 ingredients in dry food versus where typically they have only been in wet foods.)
Ideal Balance Cat Food is made with unique recipes in an unusual slow cooking process to ensure the highest quality of taste and composition.
Other high-end ingredients include Whole –ancient grains including, quinoa, buckwheat, and vegetables like sweet potatoes, barley and peas.
Some other benefits:
Natural ingredients, perfectly balanced
100% Balanced Nutrition Guaranteed or your money back
Made in the USA
No wheat, corn or soy
No artificial colors, flavors or preservatives
Available in Grain free varieties
My Final Words
In reality, when I'm alone, my Jessie eats better than I do because she eats Hill's Ideal Balance Cat Food.  That's a little embarrassing to say out loud, but it's true. I don't take the time to prepare a healthy meal for myself very often, but Hill's Pets takes the time to prepare quality nutritious food for my pets. I appreciate that, and Jessie does too.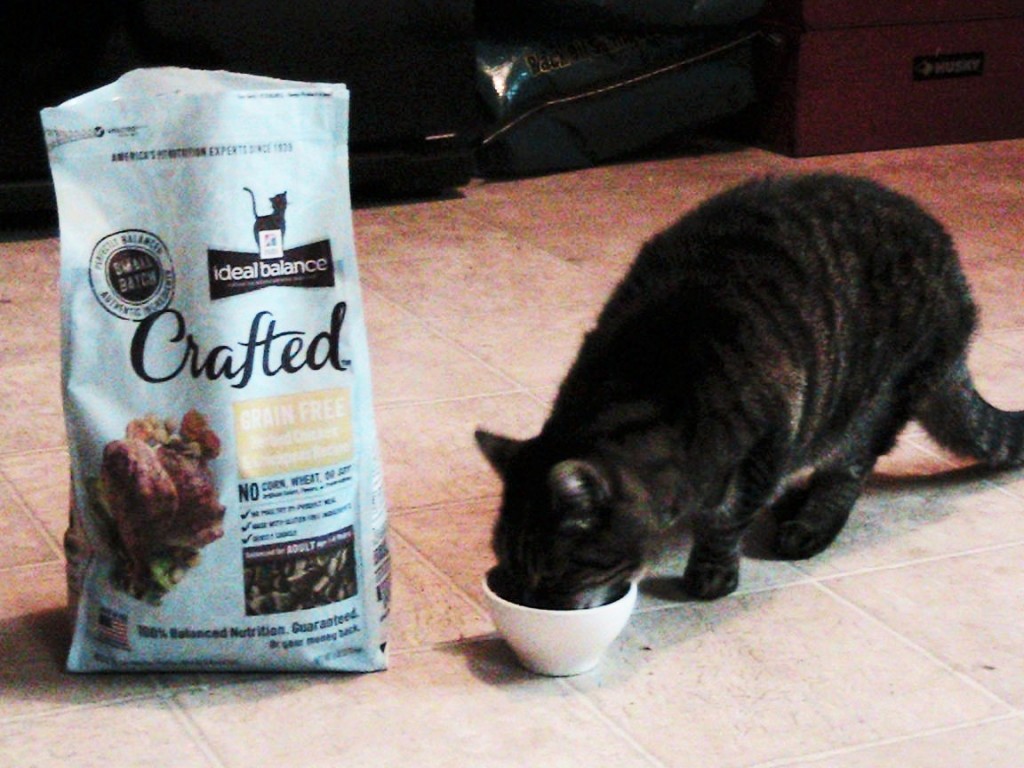 ***
To purchase Hill's Ideal Balance Cat (& Dog) Food :
Connect with Hill's Ideal Balance on Facebook, Twitter, and Pinterest.
***
***
A QUESTION FOR YOU:
Are you fussy about what you feed your pets? Have you tried Hill's Pet Food? What did you think of it?

***
***
***Leave a comment below and remember to share. ***
It's just sexy!
As always, thank you for taking the time to visit my blog!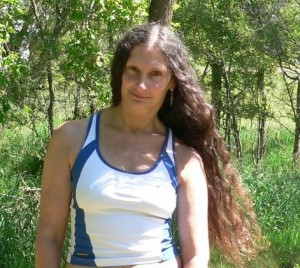 ♥ PEACE ♥
Disclosure: Animal Bliss is an All FUR One affiliate and will earn a (very small) commission from purchases made through links on this website.
(Coffee money – thank you!)
😀
Born in Nova Scotia, I moved to the United States 20+ years ago.I am a dedicated lover of animals and fight for their rights and protection.I love people too, of course, and enjoy meeting folks from all walks of life.I enjoy philosophical discussion, laughing, and really odd ball stuff.I hope you enjoy my site.Leave me a comment to let me know you were here!Peace out.
Latest posts by Jeanne Melanson (see all)