Hill's Ideal Balance Crafted Pet Food
** This post is sponsored by Hill's. I am being compensated for helping spread the word about Hill's® Ideal Balance™ Crafted™, but Animal Bliss only shares information we feel is relevant to our readers. Hill's Pet Nutrition, Inc. is not responsible for the content of this article.
Hill's Ideal Balance Crafted – The Reason
More and more pet owners are becoming smarter about what they're feeding their pets and are starting to look for better choices in pet food than what has previously been on the market. They want dog and cat food that are less processed junk, and more natural ingredients. They want food that will nurture, rather than harm, their pets.
Knowing this, Hill's Pet Nutrition (Hill's) has developed "Hill's Ideal Balance Crafted" pet food brand, made one small batch at a time, using authentic ingredients, and promising 100% balanced nutrition.
What does "Small Batch" mean for the consumer?
Small batch means that Hill's Ideal Balance Crafted is made just the way you would, one small batch at a time.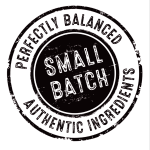 Why? To preserve quality and freshness. Their artisan-crafted pet food recipes are unique, using high-quality meats, nutritious vegetables, and ancient grains.
Hill's Ideal Balance Crafted – the Benefits
Made with high-end ingredients delivering proteins from trout, salmon, tuna, roasted beef and chicken.
Other ingredients include whole grains, including quinoa, buckwheat, and vegetables like sweet potatoes, barley, and peas.
Contain no wheat, corn or soy products
No artificial colors, flavors or preservatives
Also available in Grain free varieties
All Hill's Ideal Balance Crafted pet foods are made in the United States from natural ingredients from North America and Europe.
Is it Jessie-approved?
Does Jessie approve of Hill's Ideal Balance Crafted cat food?  You betcha! She loves it and could hardly wait for me to pour it into her bowl once I opened the bag (which, incidentally, closes with velcro, as opposed to the usual zipper-type.) It's cool. Jessie is 16 years old now. I value her opinion on these matters. 😉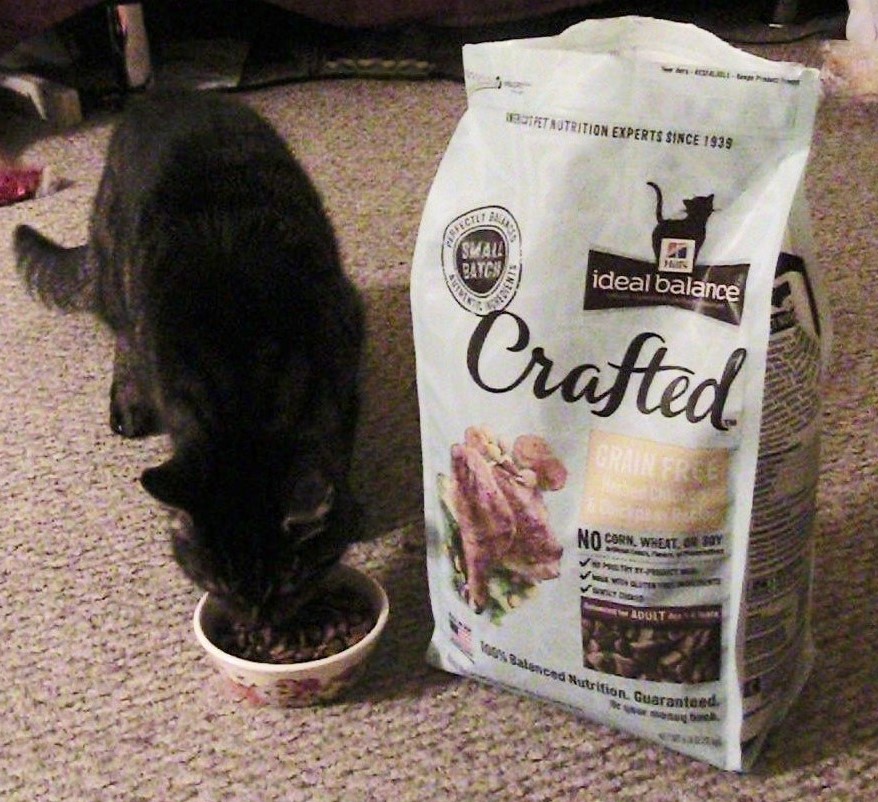 Where to Buy:
Currently, Hill's Ideal Balance Crafted is only available at PetSmart. Look for it soon at Petco, Amazon and Pet360.
Connect to Hills Pet:
Hillspet.com / Facebook / Twitter / Pinterest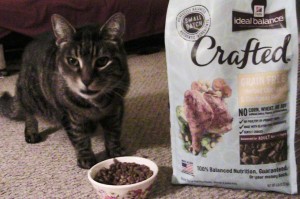 ***
Hill's Ideal Balance CRAFTED Cat Food #InspiredbyCrafted @HillsPet #sponsored Click To Tweet
♥♥♥
***Leave a comment below and remember to share. ***
It's just sexy!
As always, thank you for taking the time to visit my blog!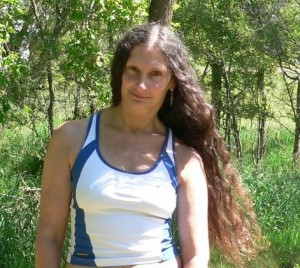 ♥ PEACE ♥
Disclosure: Animal Bliss is an All FUR One affiliate and will earn a (very small) commission from purchases made through links on this website.
(Coffee money – thank you!)
😀
Latest posts by Jeanne Melanson
(see all)