Houtong Cat Village in Taiwan
by Annie Cooper
Visiting Taiwan was on my travel bucket list for a long time before I finally took the leap and booked tickets last Spring. I had a long list of things to experience — tasting xiao long bao soup dumplings, looking at the view from the top of Taipei 101, stepping inside the nearly 300-year-old Longshan Temple. I could go on all day! Taiwan is a tourist's paradise.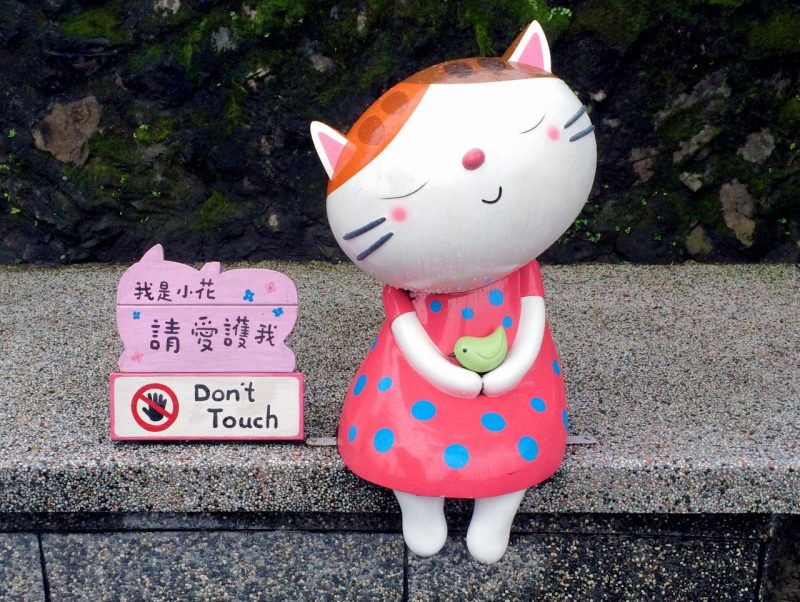 However, I must admit that the attraction I was most excited about was Houtong Cat Village. It's exactly what it sounds like — a village full of cats! The location itself is a former mining town nestled in the mountainous Ruifang region an hour north of Taipei.
10 Unique Cat Breeds: Most Unusual-Looking Cats
Houtong was the largest coal producer in Taiwan until its decline in the 1990s. Sadly, as the work dried up, the 6,000 residents started to move away in search of opportunities in larger cities. After a few years, only a few hundred people remained.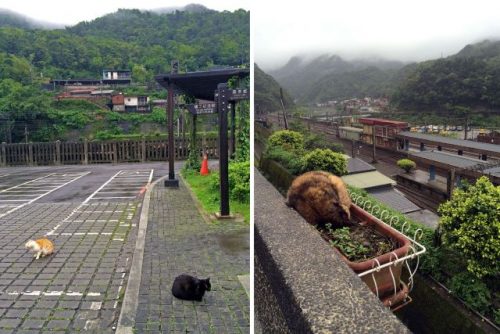 On the other hand, the population of stray cats flourished. In 2008, volunteers were making efforts to help care for the many cats. By posting photos online, they inadvertently created a cat lover's tourist attraction.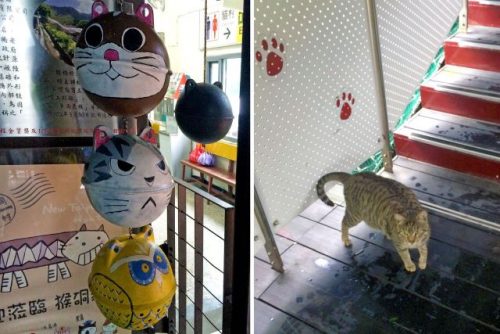 Today, visitors come from all over to play with the cats of Houtong. The area is very scenic, attracting many photographers. Locals have taken advantage of this and opened up kitty-themed souvenir shops and cafes.
During my trip, I enjoyed a cat-shaped pineapple cake. This buttery pastry is one of the most famous treats in Taiwan. I've got to say, the feline version was definitely more Instagram-worthy!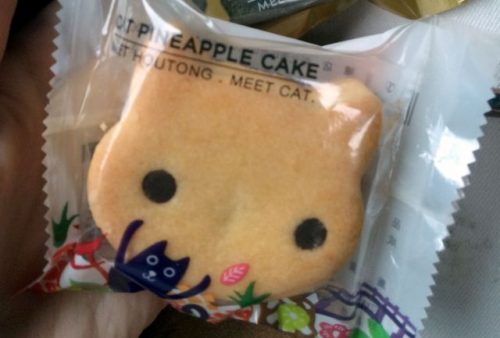 We stayed for several hours. Honestly, my husband had to drag me away as we had planned to see some other places that day. The cats are extremely friendly; you don't need to bring any treats or catnip to lure them. One even jumped onto my lap when I crouched down to pet her. With that in mind, don't wear your best clothes here as you'll end up with kitty paw prints all over your legs. Yes, this happened to me — I wore white jeans!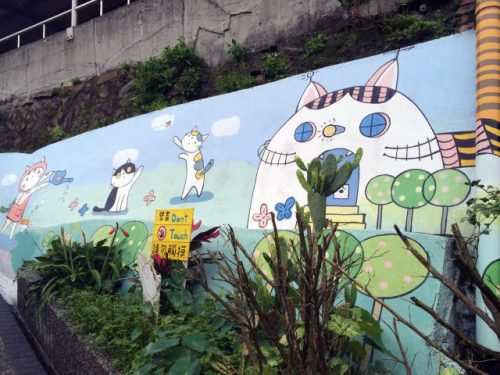 As an art-lover, I also appreciated the cat sculptures and murals throughout the town.  Their style is cute and colorful, an interesting contrast to the run-down mining buildings in the distance.
I was concerned about the welfare of these cats before my visit, but the good news is that local volunteer groups provide veterinary care where possible, which includes providing vaccines, spaying, neutering and microchipping the cats.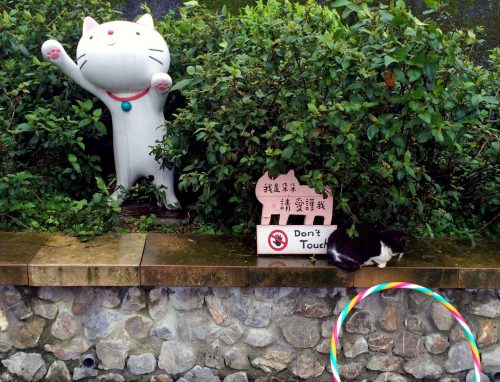 In person, the cats look clean and healthy.  Not only are there plenty of natural nooks for them to seek shelter, but the locals have provided indoor and outdoor cat houses, bowls of water and food. The area near the car park featured a wall of kitty "shelves" so the curious creatures can get a good look at everyone who arrives!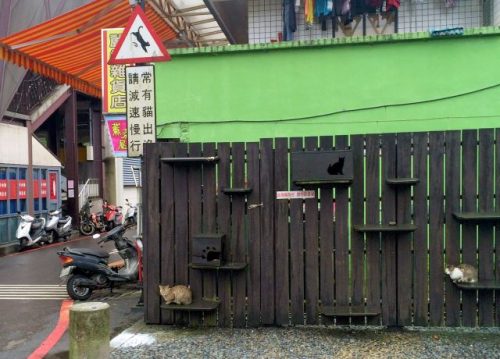 Overall, I highly recommend a visit to Houtong Cat Village for anyone who's an animal lover. We went on a weekday, and it was relatively quiet. It's easily accessible by train from Taipei; however, we took a car.  You can find exact instructions on how to get there on this page.
~~~~~~
"Houtong Cat Village in Taiwan- Paradise for Cat Lovers"
Author Bio: Annie Cooper blogs at catobsessed.com. She lives in Australia with her husband and two very fluffy felines. Apart from cats, Anne loves traveling, DIY-ing and all things cute.
Image Source: All images belong to the author and her husband.
*
Houtong Cat Village in Taiwan- Paradise for Cat Lovers Click To Tweet

PET SUPPLIES on Amazon

MY QUESTION FOR YOU TODAY:
Have you been lucky enough to go to the Houtong Cat Village in Taiwan?
** Leave your comment below. **
(It's just sexy!)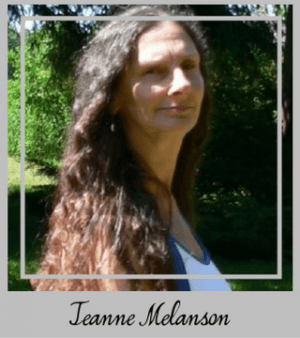 As always, thank you for taking the time to visit my blog!
Disclosure: Animal Bliss is an Amazon and Tote Tails affiliate, and will earn a (very small, teeny tiny) commission from purchases made through links on this website.
(Coffee money – thank you!)
😀

Latest posts by Guest Blogger for Animal Bliss (see all)