Morris the Cat on How to Get a Better Sleep
Morris the Cat thinks what the world needs now is … sleep.  Anyway, Morris IS a cat, so sleeping is what he does best.
He also thinks what the world needs now is love, but he prefers sleep, mostly.
He's a professional sleeper, in fact.  I'm not. I lie awake all night, every night, practically. While looking for expert advice on how to sleep better, I was unsatisfied with the information I was finding.
So I had a thought… why not ask someone who's truly an expert on the subject; someone who spends more time sleeping than most of us spend at work? I'm talking, of course, about Morris the Cat.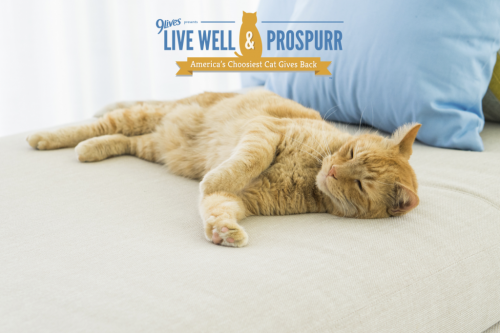 You all know Morris, I presume. He's that handsome spokescat for 9Lives Cat Food and an icon in his industry. He has starred in over 50 commercials. So far.
When he's not grooming himself for the camera, to impress his many fans, or he's not eating 9Lives cat food, I know what he's doing.
He's sleeping.
Anyway, Morris took time out of his busy schedule to answer some questions from our readers about the very im-purr-tant issue of sleep.
Morris the Cat on How to Get a Better Sleep
Dear Morris,
I've been experiencing difficulties with falling asleep, tossing and turning once my head hits the pillow. I don't get it because I feel tired all day at work; then I come home, brush my teeth, flip on the TV, and just lie there. I'm hoping I can learn from the expert. Morris, what am I doing wrong?
Sincerely,
Sleepless in San Fur-nando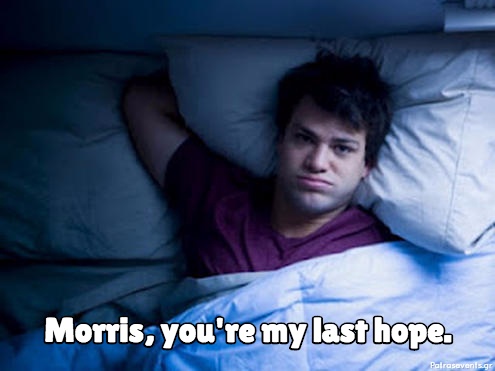 Morris answers:
Dear Sleepless in San Fur-nando,
Your case, unfortunately, is not at all uncommon. When you're going all day long at the speed of a cheetah, it's no wonder your mind darts around like a red laser dot at bedtime. Luckily, as a cat, I spend up to 140 hours per week sleeping and I can tell you there is hope! For starters, I notice you mentioned turning on the TV before bed. Cats don't watch TV – this is partly because the majority of us can't speak English that well, but mostly because it interferes with our snooze time. Scientifically speaking, the 'glow' emitted by an electronic screen enters the brain and slows the release of melatonin, the hormone that helps us sleep. So next time you want to turn on the tube before bed, try counting sheep instead – or better yet, mice!
Kitty hugs,
Morris the Cat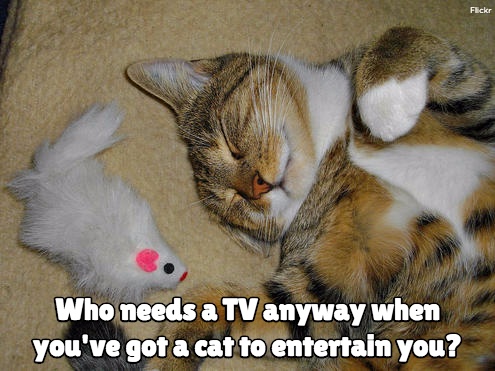 Dear Morris,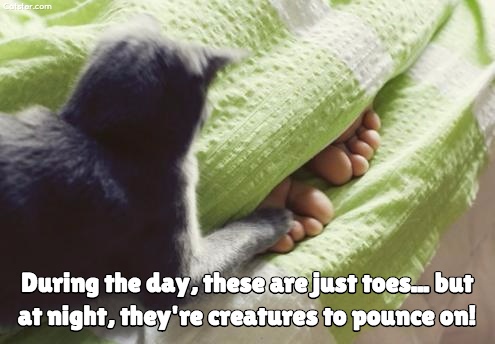 Morris Answers: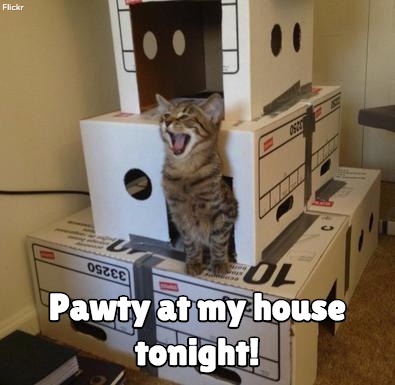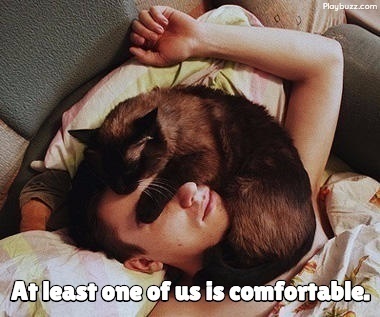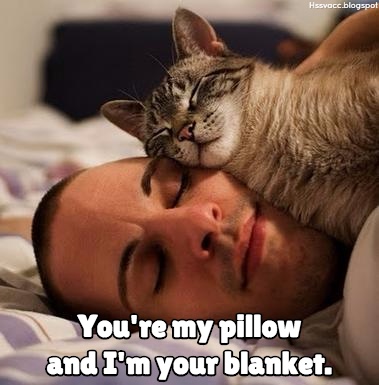 There you have it. Sage advice from Morris the Cat on How to Get a Better Sleep.
For more info on Morris' mission to help cats and humans live well – including his initiative to donate one million 9Lives meals to rescue kitties – check out his Live Well & Prospurr website
Morris also has an initiative to help humans "paw it forward" and help hungry cats at the ASPCA just by tweeting #MorrisFeeds.
Images and some text complements of 9Lives Cat Food
***
Morris the Cat on How to Get a Better Sleep, Part 1 #cats #MorrisFeeds Click To Tweet
***
As always, thank you for taking the time to visit my blog!
A QUESTION FOR YOU:
Do you have an animal rescue story you'd like to share?
***
*** Leave a comment below and remember to share. ***
It's just sexy!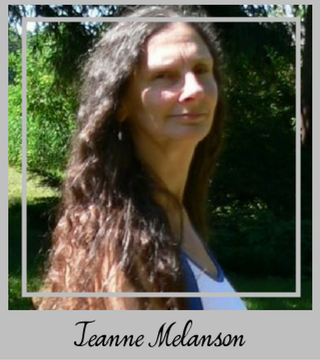 ♥ PEACE ♥

Latest posts by Jeanne Melanson
(see all)