Safety Tips When Traveling with Pets This Summer
Summer vacation is a fun time for the entire family! Vacation time is exciting, and takes good planning, especially when you're traveling with a pet. Our pets are part of the family and they deserve special love and care. Like our kids, we have to ensure their safety and take proper precautions when considering long travels. Dogs have anxiety, and sometimes have medical issues that may limit their activity. Follow these safety tips when traveling with pets to ensure your animal's safety.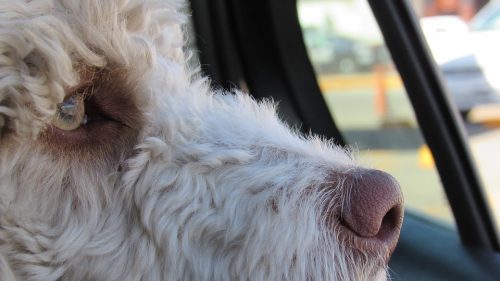 Take practical steps
Your dog is a valuable part of the family. Be sure to take practical safety steps if you plan to have your pet travel with you this summer. Make sure to take them to the vet to have a physical check-up done, and all of their shots up-to-date to ensure that they're healthy and ready for a long trip. Your dog can get ticks if you go camping, for instance. Having the proper tools and even having their rabies shot can help avoid disease and sickness.
Related:
Music Therapy to Calm Your Dog, Relax My Dog
Calming anxieties
Like children, our pets can become anxious when in new settings. Make sure to take things that are familiar and comforting to help them. Bring their blanket, stuffed toys, and treats to help them feel comfortable during long trips. You especially want to be conscious of these things if you plan to stay at a hotel. You may want to bring a crate to leave your dog in if you need to go out and can't take them with you. If your dog suffers from separation anxiety, anti-anxiety medication can help them relax as well.
Products to Keep Your Dog Cool in the Summer
[amazon_link asins='B00IAR9WCM,B071KWGZVR,B019HT7J94,B000KU1ZNQ,B06XTNNMXS' template='ProductCarousel' store='animblis-20′ marketplace='US' link_id='567fb00d-7588-11e7-a534-157b54ecbba9′]
Tips while on the road
If you plan to take a road trip with your dog, take safety precautions. Consider the following tips:
Take potty breaks
Make sure to stop somewhere pets can relieve themselves. Stops are also a good time for stretching, drinking water, walking, and grabbing a bite to eat before you head out on the road again. Pets tire as much as humans do. They too can become anxious if confined in a place for too long. Be sensitive to their needs.
Leave car windows open
If you have to leave our vehicle parked to eat at a restaurant, make sure that you leave the windows open for your pet. Too many dogs die when left out in the hot sun. You want to avoid a tragedy from happening. Be conscious and keep your pet safe!
Related:
Why You Need to Take Legal Action After a Dog Bite
Ensure their safety
If your dog doesn't take well to strangers or develops anxiety around other dogs, you may want to keep it on a leash when you travel. Remember that other people don't know your animal or its history like you do. An anxious or fearful dog can exhibit negative behaviors. You want to avoid an unnecessary tragedy from taking place, like another dog biting your dog, or your dog attacking a stranger's animal. Don't hesitate to seek legal assistance with any questions. Dogs, after all, have an animal instinct and they are protective of their pack. Help your animal feel secure.
Related:
Training Advice for Traveling With Dogs
Be prepared!
If your animal is on medications for any medical reasons, make sure to bring them with you. If your animal suffers from a physical disability, be sensitive to that and make your outings as comfortable as possible for them. Make the most of your summer vacation with your pet and take lots of silly pictures!
"Safety Tips When Traveling with Pets This Summer" was written by Matt Rhoney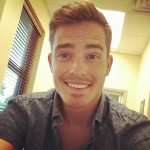 Matt Rhoney is an avid reader on trending topics and a writer in his spare time. On the beautiful coast of North Carolina, you will usually find him catching up on the latest news with locals or on the beach surfing, kayaking or paddleboarding. He loves to write pieces on health, fitness, and wellness, but often writes about families and safety.
Safety Tips When Traveling with Pets This Summer Click To Tweet

A QUESTION FOR YOU:
Do you travel with your pets? 
*** Leave your comment below. ***
(It's just sexy!)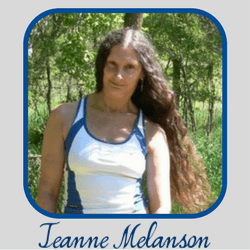 As always, thank you for taking the time to visit my blog!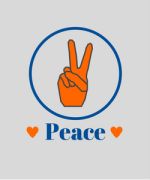 DISCLOSURE: Animal Bliss is a participant in the Amazon Services LLC Associates Program, an affiliate advertising program designed to provide a means for us to earn fees by linking to Amazon.com and affiliated sites.
(In other words, we'll get a very small, teeny tiny) commission from purchases made through links on this website.)
(Coffee money – thank you!)
😛
[amazon_link asins='1595085688,B01DXF6Z4S,B01M9JWKZY,B014W40TSW,B00V5IMLQW,B01HDKQTU4′ template='ProductCarousel' store='animblis-20′ marketplace='US' link_id='a0765c38-7589-11e7-92a7-757d318d34d2′]
😀

Latest posts by Matt Rhoney
(see all)