Sweet Love Affair
I've always had a sweet love affair with animals.  Everyone that has met me knows that.  Over the years I have taken in a lot of critters, both domestic and wild, that were either sick or dying or just plain lost.  I also had a menagerie of goats, chickens, pigs, raccoons, possums, turtles, wild turkey … the list goes on.  Therefore, I have experienced a lot of really fun things, and one thing that most fascinated me was the inevitable, unlikely animal friendships that developed.
I have decided to do a series on some of these animal friendships, which means digging into a big box of photographs, scanning some pictures, and posting them here.  But until I get around to doing that, here's a sweet video I came across of a sweet love affair between a deer and a cat.  Meet "Hoppy, the Deer" giving a bath to "Tiptree, the cat."  (That great guitar playing is by the very talented Terry Tufts.)
Sweet Love Affair
Sweet, right?  Stay tuned for more pictures and videos about unlikely animals friendship in the coming weeks.  I have so many stories to share.  My dog and the sick pig … my dog, cat, and turtle curled up together, kittens and raccoons being raised together … they all really happened at my home.
Sweet Love Affair Between Deer and Cat:
Unlikely Animal Friendships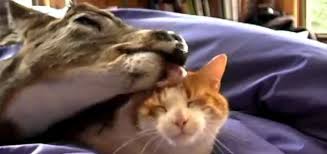 Related:
 Baby Otter Named Fenway Just Being Cute and Playing with Puppy Friend
MY QUESTION FOR YOU TODAY: 
Do you have any stories of your own to share about unusual animal friendships?

*** Leave your comment below. ***
(It's just sexy!)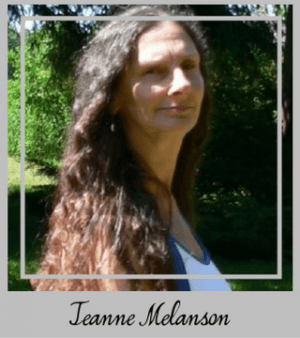 PEACE
DISCLOSURE: Animal Bliss is a participant in the Amazon Services LLC Associates Program, an affiliate advertising program designed to provide a means for us to earn fees by linking to Amazon.com and affiliated sites.
(In other words, we'll get a very small (teeny tiny) commission from purchases made through links on this website.)
So, go on … Don't be shy!
Buy Something BIG and Expensive!
Buy a Jaguar. Or a Ferrari.
Thank you!
😀
😆
Latest posts by Jeanne Melanson
(see all)