Frozen Donkeys in Turkey?
After footage of a small herd frozen donkeys in Turkey was released, a rescue team was sent out to take care of them. The unattended donkeys were found in a rural area of Sanliurfa province in southeastern Turkey, where they had been experiencing some of the coldest and harshest winter in the country.
The 5 donkeys and were taken to a warm stable by the rescue team, and that team continues to care for other stray animals in the area.
Frozen Donkeys in Turkey
The footage was taken Turkish news site DHA in the rural village Siverek.  It shows the 'frozen' donkeys, covered in ice and snow, with icicles hanging off one animal's flank.
Luckily, the donkeys were rescued on time. When they were first found, some of them were unable to walk because they were so cold and had to be carried to a truck that took them to an animal shelter.
Housed in a warm stable, the donkeys were fed and checked by a vet.
The rescue team was instructed to stay alert for other abandoned animals in the area.
Good work, rescue team!
SOURCE: DHA
Frozen Donkeys in Turkey?  Worry Not, They Are Thawed Out Now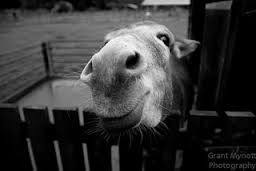 This donkey thanks you for taking the time to stop by!
*
I hope you have enjoyed, "Frozen Donkeys in Turkey?  Worry Not, They Are Thawed Out Now".
You might also enjoy: African Lions New Endangered Species with Kevin Richardson
** Please leave a comment below and remember to share. **
It's just sexy!
~~~~~~~~~~~~~~~~~~~~
As always, thank you for taking the time to visit my blog. I appreciate you.

♥ Peace ♥
PLEASE SHARE – Thank you!
Scoop.it
Add to Flipboard Magazine.
Born in Nova Scotia, I moved to the United States 20+ years ago.I am a dedicated lover of animals and fight for their rights and protection.I love people too, of course, and enjoy meeting folks from all walks of life.I enjoy philosophical discussion, laughing, and really odd ball stuff.I hope you enjoy my site.Leave me a comment to let me know you were here!Peace out.
Latest posts by Jeanne Melanson (see all)