Protect Your Pooch from These 5 Winter Dangers
While your beloved dog may love playing in the snow, for pet owners it can be a more stressful and challenging time. The cold weather and heavy snows of winter bring a host of dangers to dogs of all breeds, requiring owners to take extra safety precautions. Keep these hazards to your pet in mind throughout the winter season, and in the event of an emergency, such as antifreeze or rock salt poisoning, visit a veterinary clinic like 1st Pet Veterinary Centers immediately for help. Protect your pooch from these 5 winter dangers.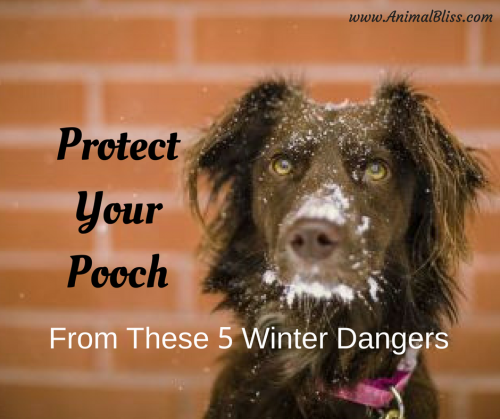 1. Antifreeze Poisoning
Dogs rely on their powerful sense of smell to make sense of the world. While their ability to distinguish scents is impressive, it's possible for them to be misled by synthetic materials and chemicals that go beyond the range of their natural instincts. With its sweet odor and harmless liquid appearance, each year veterinary clinics deal with thousands of cases of accidental poisoning involving dogs and antifreeze. Warning signs to look out for include vomiting, bad breath, and an increase in thirst.
2. Rock Salt
While it bears a resemblance to table salt, the salt we use to ice our roads and walkways can have a markedly different effect on your dog. Its jagged edges can dig into and cut their paws during walks, and if ingested can cause severe stomach issues. To avoid accidental consumption, wash your dog's paws with warm water after each hike. Also, try to use "pet-friendly" salts on your property, as these have been processed to remove sharp or jagged edges.
3. Hypothermia
While you have the benefit of winter clothing, your dog has only his natural fur to protect him from dropping temperatures. Dogs are just as vulnerable to hypothermia as humans, with short-haired breeds even more at risk during winter weather. Pet coats or jackets may look silly, but their extra protection can help protect them. However, if temperatures are unusually low, it's best to keep your pet indoors other than for bathroom trips to the backyard.
RELATED:
Winterizing Your Home for Happy Paws
4. Missing Pets
It's an unfortunate reality that more pets go missing during the winter months than any other time of the year. Snowy conditions not only make searching for lost dogs more difficult, but ice and snow can also interfere with their sense of smell, making it easy for them to become confused, disoriented, or lose their way. During winter, avoid leash-free play unless it's in an enclosed space, such as a fenced yard. As an added precaution, make sure all ID tags are up-to-date in the weeks leading up to winter.
5. Malnourishment
While it's common for dogs to beg for extra treats and snacks, during the winter this behavior could be an indication that you aren't providing enough food. Staying warm during the winter takes extra calories, so be sure to increase your pet's food supply to ensure they have enough energy to maintain their body temperature. A balanced and sufficient diet will also guarantee that your dog's fur, their primary defense against cold winds and snowfall, grows in strong and healthy.
Conclusion – Responsible Care
While caring for your dog is a year-round responsibility, the winter brings with it extra challenges. To protect your pooch from these 5 winter dangers you need to plan for these problems early so you'll know what steps to take should any of these situations arise. Take necessary precautions like adding extra food to their diet.
*** Please Share ***
Protect Your Pooch from These 5 Winter Dangers #petCare
Click To Tweet

MY QUESTION FOR YOU:
Can you think of other winter dangers facing your pets that we haven't mentioned here?
*** Leave your comment below. ***
(It's just sexy!)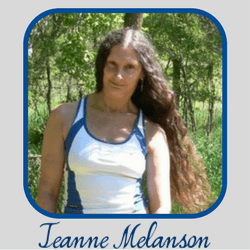 Thank you for visiting my blog today!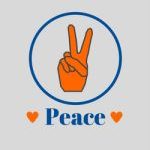 *
DISCLOSURE: Animal Bliss is a participant in the Amazon Services LLC Associates Program, an affiliate advertising program designed to provide a means for us to earn fees by linking to Amazon.com and affiliated sites.
(In other words, we'll get a very small (teeny tiny) commission from purchases made through links on this website.)
So, go on … Don't be shy!
Buy Something BIG and Expensive!
Thank you!
😀
[amazon_link asins='B015R4LGCO,B01LXL61EN,B073S57QTC,B01LE9SA48,B0177ON59O,B017CNCBO0′ template='ProductCarousel' store='animblis-20′ marketplace='US' link_id='467a1e98-c8df-11e7-9b2b-aba642f75dd1′]
😀
Latest posts by Jeanne Melanson
(see all)