Alaskan Klee Kai Dog Breed
The Alaskan Klee Kai (AKK) is a relatively uncommon dog breed around the world.
Often confused for husky puppies, a mini husky or Pomskies, Alaskan Klee Kai are an independent breed that started in Alaska in the 1970s.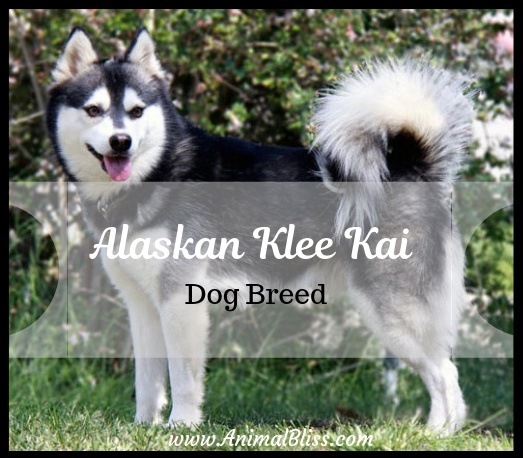 Linda Spurlin is responsible for the creation of the Alaskan Klee Kai dog breed after she sought to replicate an undersized Husky that she met in Colorado. Spurlin later adopted the dog aptly named, "Curiosity."
She used four dog breeds – the Alaskan Husky, Siberian Husky, American Eskimo Dog, and Schipperke – to create her much loved Alaskan Klee Kai dogs.
While the American Kennel Club doesn't recognize Alaskan Klee Kai dogs, they've been granted full recognition by the American Rare Breed Association (ARBA) in 1995 and by the United Kennel Club (UKC) in 1997.
Appearance
The Alaskan Klee Kai come in three different sizes: standard, miniature, and toy. These dogs are usually between 13 and 17 inches in height, while they tend to weigh between 10 and 20 pounds.
This breed comes in a variety of different colors, mainly black and white, grey and white, red and white, and white. Alaskan Klee Kai can have blue, brown, or green eyes, while they can be bi-eyed or have a parti-eye.
Related:
Signs of Puppy Farming – How to Spot Unethical Breeders
Temperament
Alaskan Klee Kai are cautious dogs that are often wary of new people. While they can quickly develop a deep affection for their owners, this dog breed can take a while to warm up to strangers. Klee Kai dogs need a lot of socialization from a young age to stop these unique little dogs from becoming too aloof.
These eye-catching canines may lack the physical presence of Alaskan and Siberian Huskies, but they still make excellent watchdogs. They're usually very alert so they will notify you of any unwanted visitors at the door. Like their sled dog relations, Alaskan Klee Kai are talkative dogs. Their trademark voice sounds like a "woo-woo," while other AKK will howl just like higher pitched huskies.
Separation anxiety is a condition that tends to affect a lot of Alaskan Klee Kai. This occurs when a dog owner leaves their Klee Kai at home alone. Symptoms can include persistent barking or howling, destructive chewing and digging, and in some extreme cases, even defecating inside the family home.
Grooming
Alaskan Klee Kai dogs have a double coat: inner and outer. Their outer coat will usually shed throughout the year, while their inner layer will blow out twice a year which can be particularly challenging for owners of this breed. They require regular brushing and grooming to stay on top of these shedders.
Exercise
They may be quite small, but Alaskan Klee Kai are still energetic dogs. They require daily exercise of up to an hour, so be prepared to take these pups on regular walks, jogs or trips to the dog park. Letting these dogs release some of their pent-up energy will ensure more time to relax on the couch when you get home.
Price
Alaskan Klee Kai dogs are quite expensive dogs. You should expect to pay between $1800 and $3000 for an AKK pup. The price can vary from breeder to breeder depending on their eye and coat color.
Conclusion
If you're looking for a husky but are worried you don't have enough space or live in an urban area, the Alaskan Klee Kai could be the dog for you. They look like mini huskies and have some of the same personality traits, but they're an entirely different breed from Siberian Huskies.
~~~~~
"Alaskan Klee Kai Dog Breed Facts"
Guest Author: Kieran Beckles, Co-Founder, HelloBark!
Visit Kieran on Intagram to see photos of her own Alaskan Klee Kai Dog
*** Please Share ***
Alaskan Klee Kai Dog Breed Facts #HuskyBreeds #DogBreeds #AlaskanKleeKai #PetBlogShare
Click To Tweet



MY QUESTION FOR YOU:
What breed of dog do you have? Have you heard of the Alaskan Klee Kai dog breed?
*** Leave your comment below. ***
(It's just sexy!)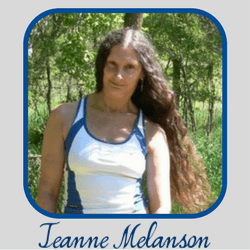 Peace
DISCLOSURE: Animal Bliss is a participant in the Amazon Services LLC Associates Program, an affiliate advertising program designed to provide a means for us to earn fees by linking to Amazon.com and affiliated sites.
(In other words, we'll get a very small (teeny tiny) commission from purchases made through links on this website.)
So, go on … Don't be shy!
Buy Something BIG and Expensive!
Buy a Jaguar. Or a Ferrari.
Thank you!
😀
[amazon_link asins='B076L1MG8Z,191054700X,B01N7T8ZAE,B07H79ZYM2,B07MYTZTMX,1535075260′ template='ProductGrid' store='animblis-20′ marketplace='US' link_id='453207f2-13ac-4cf3-acd3-bd8e3b783d53′]
😆

Latest posts by Guest Blogger for Animal Bliss
(see all)