Apartment Hunting with Your Pets in Mind
You're ready to take that next big step by moving into a different apartment and beginning a new and exciting life journey. But you're not going alone. In fact, you intend to bring your best friend along with you — your pet, that is. Apartment hunting with your pets in mind is critical.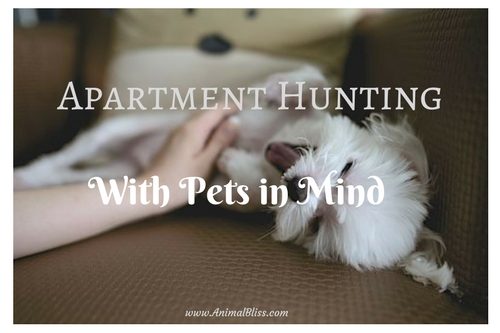 Each year, more and more individuals turn to renting their home or moving into an apartment instead of opting to buy an entire house outright. If you're a part of the nearly 41.1% of Americans who live in an apartment, it's important to make your living conditions work for you.
As a renter, you want to make the most informed decision about the new location where you'll be living. You should ensure everything is up to your standards while providing the highest level of comfort for your pets, too.
Be sure to pay attention to the following criteria to make sure both you and your animals can confidently call this new place home.
Find Apartments That Are Pet-Friendly
The first course of action to make before committing to an apartment or new living arrangement is to ensure your new space is pet-friendly. If you can't take your beloved cat or dog along with you to a given location, you'll just have to scratch that apartment off the list of potential move-in space while finding a spot that welcomes your animals in instead.
A house isn't truly a home unless your animals are welcomed inside as well. Be sure to make your apartment searching for pet-friendly complexes a priority to narrow down your options more efficiently and quickly.
Know the Cost of Added Fees
While it's important to know whether an apartment complex is pet-friendly, you must also assess whether there are additional charges for housing your cat or dog too.
Many apartments will require a non-refundable deposit that the landlords keep in case your pet damages anything during your stay. In addition to paying a more substantial deposit, you may also have to pay a higher monthly rent fee than other neighbors without pets.
While you might be willing to keep your pets with you at whatever cost necessary, it's still vital to know your total expenses to prepare for your new rent payments beforehand.
Research the Surrounding Area
You might have guaranteed your new apartment complex has all of your favorite amenities, from a swimming pool to an in-house gym. But did you remember to make sure the surrounding area is full of fun activities for your four-legged friend, too?
If you have an outdoor cat or intend to leave your dog outside, it's crucial to see if the outdoor conditions are fit for your pet. Does the area have high grass that makes it more susceptible to weeds? Are ticks common in this area?
Be sure to ask yourself these important to guarantee both you and your pet stay happy and healthy in your new set of surroundings.
Will Noise Be an Issue?
Some dogs are more prone to barking than others. If you have a pet who exhibits the symptoms of separation anxiety, the tendency to bark or yelp while you're away may be even higher. In fact, barking dogs or noisy animals are amongst the top of the list when it comes to neighborhood complaints.
If you plan to move into an apartment with thin walls or near other neighbors, you might want to reconsider — especially if you have an unusually noisy pet.
To alleviate the anxiety your cat or dog may experience in their new surroundings and throughout the day when you're away, help keep them content with a few fun toys and interactive games that allow them to exhaust their energy in a more proactive way than barking, meowing, or causing general disturbances.
Get Acquainted With the Neighborhood Pets
You may scope out a neighborhood to see if your new neighbors are the type of people you want to surround yourself with — and you should follow the same course of action with your pets in mind, too!
Just because your apartment complex boasts its pet-friendly nature doesn't necessarily mean the already-existing animal tenants will be compatible with your new furry friends too. Set aside a day to check the apartment area out while taking a stroll with your dog or cat beside you.
If you notice any aggression from pets in surrounding yards, realize that their hostility may not be an isolated incident. Trust your gut instinct if the neighborhood pets seem like they may clash with your own and choose a different apartment or area to move into instead.
Find Out if Your Roommates Are Pro-Pet
If you plan on moving into an apartment with a significant other, friend, or new roommate, make sure that they're on board with including your pet in your new living arrangements too.
While you may want to have your pet around you at all times, it isn't always possible to stay by their side throughout the day. Whether you're out running errands or making late night trips to the office almost daily, it's crucial to keep your pet behind with somebody who enjoys their company as much as you do.
Get a Feel for the Neighborhood First
While it's important to see if your new residents will be okay with sharing a living complex with a pet, it's equally as crucial to guarantee your pet is okay with these new people too.
If you have your eye on an apartment that is located in the middle of a noisy neighborhood with neighbors who tend to throw loud parties, realize that these noisier circumstances may not be ideally suited for a dog or cat who gets anxious around sudden noises or sounds.
Every pet is unique, and their living arrangements may require a particular set of circumstances to guarantee they feel safe and sound in their new home.
Your apartment will become your and your pet's new home, so make sure you keep them in mind before making a final decision. Once you find the ideal spot both you and your furry friend can relax in peace, you're ready to engage in your new life journey — together, of course.
~~~~~
"Apartment Hunting with Your Pets in Mind"
Guest Writer: Kacey Mya is a lifestyle blogger for The Drifter Collective, an eclectic lifestyle blog that expresses various forms of style through the influence of culture and the world around us. Kacey graduated with a degree in Communications while working for a lifestyle magazine. She has been able to fully embrace herself with the knowledge of nature, the power of exploring other locations and cultures, all while portraying her love for the world around her through her visually pleasing, culturally embracing and inspiring posts.
Follow Kacey on Twitter and subscribe to her blog to keep up with her travels and inspiring posts!
*** Please Share ***
Apartment Hunting with Your Pets in Mind
Click To Tweet

MY QUESTION FOR YOU:
Do you live in a pet-friendly location with your pets?
*** Leave your comment below. ***
(It's just sexy!)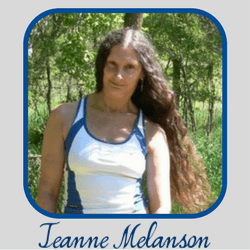 Thank you for visiting my blog today!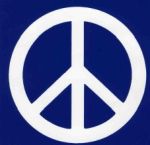 DISCLOSURE: Animal Bliss is a participant in the Amazon Services LLC Associates Program, an affiliate advertising program designed to provide a means for us to earn fees by linking to Amazon.com and affiliated sites.
(In other words, we'll get a very small (teeny tiny) commission from purchases made through links on this website.)
So, go on … Don't be shy!
Buy Something BIG and Expensive!
Thank you!
😀
[amazon_link asins='B01M64FECB,B006W6YHYQ,B000FEF10A,B00TFYT02G,B005R46A6W,B000FSHC8U' template='ProductCarousel' store='animblis-20′ marketplace='US' link_id='be0c0007-1504-11e8-a521-4b90dd1ea7f6′]
😀

Latest posts by Guest Blogger for Animal Bliss
(see all)