Biggest Inheritances Left To Pets
Avoiding Your Own Legal Catfight
It's no secret that our pets command a very special place in our hearts. We'd often do anything to make our animal companions happy. After all, it's worth the love and company they give us in return. However, some animal lovers take their regard for their pets to a whole new level. Leaving a large inheritance to their pets is their way of ensuring that their pet will be looked after when they are gone. Don't believe us? Here are some incredible true stories.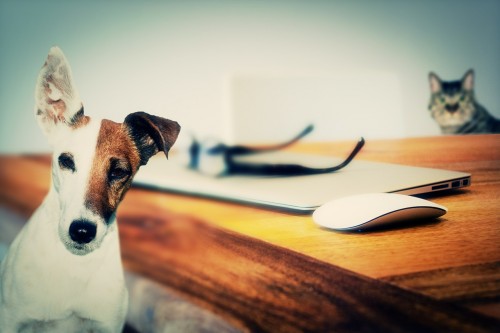 License: Image author owned
Blackie the cat
The story of Blackie the cat captured the attention of the British public back in 1988. The wealthy antique dealer, Ben Rea, was quite reclusive, and developed a very special bond with his pet cat. The cat in question, Blackie, was set for a very large windfall when Rea passed away. A windfall to the tune of £7million (approx. $10 million). The money was split between three charities with instructions to look after his beloved pet. A love for animals was something that clearly ran in the family – as Ben's sister Dorothy also left £2.8million (approx. $4 million) to her favourite animal charities.
Majel Barrett-Roddenberry's dogs
There have been a number of dogs who have inherited a great fortune as well. Some of these were the pets of Star Trek actress Majel Barrett-Roddenberry (she played Nurse Christine Chapel in the original series and Lwaxana Troi in the Next Generation). When she died in 2009, aged 76, her dogs were in safe hands. She left a fortune of $4 million in a trust for her beloved pets, to ensure that they'd be well cared for once she'd gone. She also left $1 million to a live-in member of staff to care for them. As far as devotion to your furry friends goes, Mrs Rodenberry's generosity takes some beating.
Tommaso the cat
Tommaso the cat's story is a real rags to riches tale. A stray, wandering the streets of Rome, this little moggy had had a rough first four years of life. All of that changed though when he was taken in by Maria Assunta, the widow of a wealthy property investor. After ten years together, Assunta's health began to fail, and she put measures in place to ensure that Tommaso would inherit her wealth. In 2011, the cat inherited a whopping £9 million (approx. $12 million).  Now, if that's not proof that black cats are lucky, we don't know what is!
Gunther the dog (and his son!)
We can't talk about animal inheritances without mentioning the wealthiest dog in the world. The Austrian countess Carlotta Liebenstein loved her dog Gunther dearly, and decided that she wanted to leave her fortune to him. That fortune wasn't exactly a small one – it totaled $80 million. Gunther duly inherited it after her death in 1991 – but then passed away himself. All was not lost though. Gunther had sired a pup – also named Gunther. So when his father passed away, he became a very wealthy puppy – and the richest dog on the planet.
Prevent any disputes
Of course, wills and inheritances are pretty sensitive subjects. There have been numerous messy legal cases, including the lawsuit by the grandchildren of Leona Helmsley. They weren't best pleased that her dog stood to inherit $12 million – and promptly took their case to court.
While most ordinary people aren't planning to leave millions to their pet, it shows just how important it is that the executors of the will are protected with the right insurance. With the correct cover, a costly dispute can be avoided. So whether your fortune is big or small, it's worth doing all you can to make sure that your wishes will be able to be followed exactly when you've gone.
***
Guest Writer:  Peter Collins is a director at LFC Risk and Insurance, who provide individuals and businesses with insurance and risk management advice.
***
Biggest Inheritances Left To Pets #dogs #cats Click To Tweet
***
As always, thank you for taking the time to visit my blog!
***
A QUESTION FOR YOU:
Will you leave an inheritance to our pet(s)?
***
*** Leave a comment below and remember to share. ***
It's just sexy!
♥ PEACE ♥


Latest posts by Guest Blogger for Animal Bliss
(see all)