Raw Food for Dogs with Kidney Failure
Kidney disease is one of those illnesses that dogs are prone to. It wouldn't be surprising if your dog suffered from a problematic kidney, although this means you need to make changes in his diet. Food for dogs with kidney failure should not be the same as the food you are giving to your healthy canines.
There are differing schools of thought when it comes to the best diet for canines with kidney problems. While some dog owners advocate a raw diet, there are vets who suggest a prescription diet which is considered to be the better option. Amidst these differences of opinion, it is up to the dog owner to find which among the dog food products would be best for his or her pet.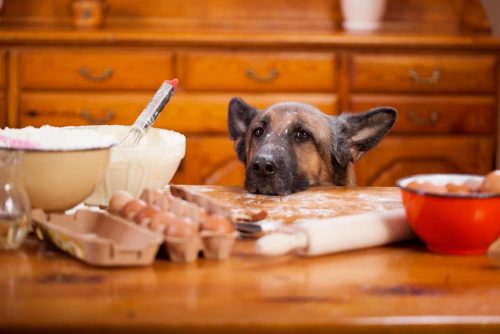 Why Prescription Dog Food is Controversial
Among the choices open to people who have dogs with kidney failure, prescription food is the simplest and the most convenient. Many veterinarians are also convinced that this is the right choice for a dog that is trying to combat renal problems.
For dogs with advanced level kidney disease, prescription food is a good move since a dog's system won't be able to handle normal food anymore. Pet owners with dogs that are battling kidney disease are also advised to choose canned over dry food since wet food contains more water. In dogs with kidney disorders, more water makes it easier for dogs to digest their food.
In most prescription dog food, the protein content is limited to 13 to 18 percent based on dry matter. Although there are claims that prescription food is better, there is still a lot of controversy over that topic, as some dog owners argue there's too little protein. There is no concrete evidence that protein is to blame and that restricting protein has numerous benefits, but the popular recommendation is to limit the amount of protein given to dogs.
Related:
Transitioning Your Dog to a Raw Dog Food Diet
High -Quality Protein Given in Smaller Doses
For canines with renal issues, it would be hard to process food which contains high amounts of protein. This means that pet owners need to restrict the amount of protein, but they have to make sure that whatever amount of protein they give to their canines come from high-quality sources.
Why do you have to change the amount of protein in your canine's diet? Well, it turns out that most of the toxic materials in the kidney come from protein sources. When you decrease the amount of protein, the amount of waste also goes down.
However, dogs still need protein, so you need to give them just enough to meet their daily needs but make sure that it comes from high-quality sources. Dog food for pit bulls and for other large breeds should not be devoid of protein since there could be serious repercussions. By choosing the right protein sources, you won't put too much stress on the kidney and your dog will not have a protein deficiency.
If your dog's condition improves after you made these dietary changes, you may continue following this feeding plan. However, if your canine encountered problems, it may be time to consider other options.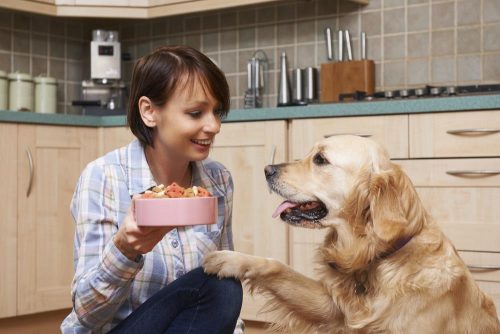 Reduce Phosphate Intake
When you have a dog with kidney failure, you want to reduce the amount of phosphate in his diet. By reducing the amount of phosphate in your canine's diet, you will be able to slow the progression of the kidney disease. By decreasing the amount of phosphate in your canine's diet, you can avoid calcifying the body tissues, which is a vital step if you don't want to increase the level of toxins in your dog's body.
Aside from that, some of the additives that help bind phosphate can be added to the waste material in the body. Hence, there is an increase in the amount of waste which is excreted by the kidneys. Phosphate may be useful for canines but when your dog is already having issues with his kidney, it would be better to stay cautious and avoid adding too much phosphate to the diet.
What Can You Do When Your Dog Has A Kidney Problem?
Just like in any kind of disease, there's no need to panic. It's vital to make dietary changes and to add supplements including Omega-3 and antioxidants in your dog's diet.
QUESTION:
Do you have a dog with kidney failure?
Tell us your story in the comments section and be sure to share this with your friends.
~~~~~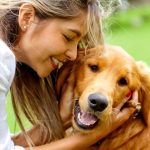 My name is Lauren. I am the founder of lovablepawsandclaws.com
I'm a young woman with a true passion for animals. I have kept many pets over the years and have intimate knowledge of their needs, both emotionally and physically. I love that my dogs keep me so active and satisfy my desire to spend lots of time in nature.
Please Share
Raw Food for Dogs with Kidney Failure #DogFood #RawDogFood #PetNutrition #PetBlogShare Click To Tweet
A QUESTION FOR YOU:
Do you have a dog with kidney failure? 

*** Leave your comment below. ***
(It's just sexy!)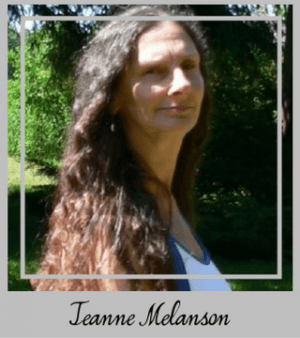 Thank you for taking the time to visit my blog!
PEACE

Disclosure: Animal Bliss is an Amazon affiliate and will earn a (very small) commission from purchases made through links on this website.
(Coffee money – thank you!)
😉
😀

Latest posts by Guest Blogger for Animal Bliss
(see all)