Follow my blog with Bloglovin
Maggot Facts You Never Wanted to Know
You're Welcome!
Why and I giving you maggot facts you never wanted to know?  Because I can.  Really, though, I have a fascination with weird things. And this would be one of them.  Mind you, I HATE maggots.  I don't even like flies.  But still, isn't the process of a thing going from a maggot to a fly amazing?  Well, you may not be as thrilled as I am.
However, if you'll bear with me and keep an open pseudo-scientific mind, I'll share this pretty cool video with you that I found while looking around on the Internet the other day.  Funny, I wasn't even looking for anything maggot-related.  Believe me.  It's a time-lapse of a maggot becoming a fly.  Check it out.
Maggot Facts You Never Wanted to Know – as promised!
Maggots have huge appetites, so they only live where there's a good supply of rotting food material.  This includes carcasses, garbage cans, rotting fruit and such.
Flies will only lay their eggs in such places.  The organic material will be in a state of breakdown already.
Maggots can live in water, so forget about trying to drown them out.  If you're trying to drown them, see below on 'how to kill maggots'.
Maggots only live around 8-10 days.  After this period they molt into the pupal stage and turn into flies.
Maggots have been used in the treatment of non-healing wounds.  (I find this one very difficult to wrap my mind around.)
To Get Rid of a Maggot Infestation
Pour boiling water over the maggots
Use steam
Smoosh them (eww!)
Place a bowl of beer near them.  They will crawl in.
Use chemicals available for such purpose, only as a last resort.
Avoid Infestations
Keep kitchens and bathrooms clean.
Sanitize garbage cans on a regular basis
Freeze rotting food until you can dispose of it in the trash.
Maggots and Pets
Maggot infestations can be very dangerous. Maggots of some species feed on live as well as decaying material and can be quite destructive. The screw worm fly is an example of flesh eating maggots, wherein the flies lay eggs on the edges of wounds or mucus membranes of body openings. When these maggots hatch, they eat their way into the body, causing severe tissue damage and even death.
Keep your animals' wounds clean.  Seriously!  Keep your eye on it.  Especially in a warm environment.
Maggot Facts You Never Wanted to Know, Yet Here They Are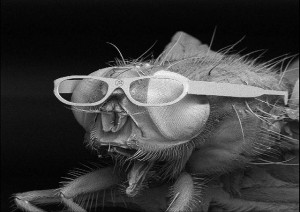 Sweet dreams tonight.  I do hope you have pleasant dreams.  Ciao!
********
Maggot Facts You Never Wanted to Know, Yet Here They Are Click To Tweet
***************
You might also like: All NATURAL Flea and Tick Spray for Dogs and Cats That Really Works
♥♥♥♥♥
MY QUESTION FOR YOU TODAY: Are there any animals you know of that you would like to see featured here on my blog? Is there any creature that you would like to learn more about? Or, do you have a story you would like to submit about a pet you have? I would love to hear from you in the comment section below, or please email me directly at jeanne@animalbliss.com
**************
*** Please leave a comment below and remember to share. ***
It's just sexy!
As always, thank you for taking the time to visit my blog!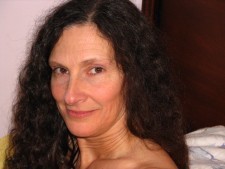 ♥ PEACE ♥
Latest posts by Jeanne Melanson
(see all)