Mistakes to Avoid When Traveling With Your Dog
Going places with your dog can be an adventure to remember, leaving you with beautiful memories that you'll treasure for years to come. But it can be stressful too. Being aware of common mistakes to avoid when traveling with your dog will help ensure a hassle-free trip.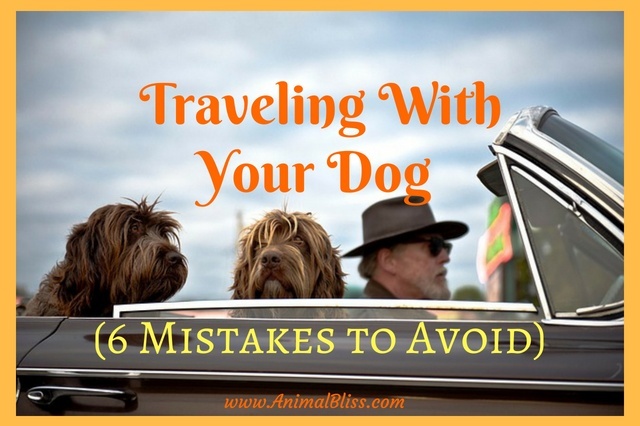 Mistakes to Avoid When Traveling With Your Dog
1. Forgetting to update pet ID tags or microchip
Traveling with a pet means that there's a possibility your pup could get lost. If your dog presently microchipped, consider getting it done before leaving on your trip. It's an excellent way to make sure that they get found.
Attach a label to your pet's carrier with current contact information including your destination – in case your luggage and pet get lost together; the transport company should know where to send it.
Carry a recent photo of your pet also so that you can show it to people in case he gets lost.
2. Not locating a vet in case of an emergency
A lot of things can happen during your vacation, and your pet may need a vet. Before you go on a trip, do some research to find a vet in your destination area, or get recommendations from your vet, friends, and family who have used their services.
Eugene Rippy, a travel writer, and editor at Ukwritings has this to say,
"Get the vet's contact information and let them know you are coming to the destination with your pet and that you may need their services at some point. You can even go to their office so that they can get to know your dog and understand what kind of care he may need."
3. Not training your dog
If you want to avoid troubles on your trip, you should prepare your dog for travel and teach him how to behave in this situation. You can hire a trainer to help you with this, or get some tips online or from friends and family. Don't neglect this by thinking your pet can't be trained in such a short time.
RELATED:
5 Things To Do After Your Dog Goes Missing
4. Not restraining your pet in a car
Dogs can get restless in small, confined spaces and you can get extremely stressed if they keep howling or jumping around your vehicle. Use a carrier or restraining harness on your dog while in the car. It's astonishing to see some of the stats – 23% of pet owners restrain their pets with their arms while applying brakes, 19% of them takes one hand off the wheel to stop the pet from moving to the front seat, and 17% hold their dogs in their laps while driving. Ella Jordan, a Pet blogger at EliteAssignmentHelp and State of writing comments:
"When you think about everything that can happen on the road, especially during the vacation or holiday season, your pet will be much safer in a carrier or otherwise restrained. Keep in mind that airbags can cause pets serious injury and harm, so keeping your pet in the front seat is not a good idea either."
RELATED:
Taking Your Pet on Vacation: Important Travel Tips
5. Booking a bad time to fly with a pet
If you are traveling by plane, it's best to book flights early in the morning or late in the evening to avoid extreme temperature differences that could cause your pet to have serious health issues. Anthony Carlson, a Travel blogger at Boomessay says,
"It's also good to book a flight a day or two before and after the rush to avoid stressing your pet by putting him in cargo with too many other pets. Always try to use direct flights and book early because space for pets on planes is limited."
6. Giving your pet food that they are not supposed to eat
It's easy to get comfortable on vacation and forget to purchase pet food, which often results in owners giving their pets food that they are not supposed to eat. Avoid this dangerous mistake by buying enough food for your pet to last him throughout the trip, and let people know that your dog only eats said food.
Wrapping Up
Traveling with your dog can be a joy but it can also be a nightmare. These mistakes are all easy to fix – avoid them by being prepared, and have a great vacation with your pet.
~~~~~
"6 Mistakes to Avoid When Traveling With Your Dog"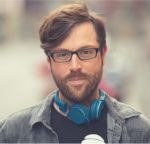 Guest Author: Freddie Tubbs is a pet blogger and blog editor at Essayroo. He regularly takes part in blogging conferences and contributes his columns to Academized and Paper Fellows blogs.
*** Please Share ***
6 Mistakes to Avoid When Traveling With Your Dog #petSafety
Click To Tweet

MY QUESTION FOR YOU:
Do you travel with your pet(s)?
*** Leave your comment below. ***
(It's just sexy!)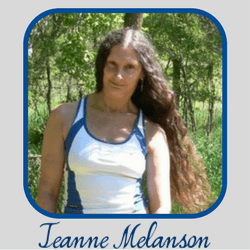 Peace
DISCLOSURE: Animal Bliss is a participant in the Amazon Services LLC Associates Program, an affiliate advertising program designed to provide a means for us to earn fees by linking to Amazon.com and affiliated sites.
(In other words, we'll get a very small (teeny tiny) commission from purchases made through links on this website.)
So, go on … Don't be shy!
Buy Something BIG and Expensive!
Thank you!
😀
[amazon_link asins='B072PP482P,B073ZNB5H8,B00027466A,B06X9KNYGZ,B01H65HL80,B078ZBB62Q,B01GF69PV2′ template='ProductCarousel' store='animblis-20′ marketplace='US' link_id='8a3201bc-9cca-11e8-b809-b37d4af9a244′]
😀

Latest posts by Guest Blogger for Animal Bliss
(see all)