7 Must Haves When Traveling With Your Dog
If you're a dog lover, at least once in your life you might want or need to travel with your dog buddy. If you think this could be a problem, it doesn't have to be. Here is a  list of 7 must haves when traveling with your dog that will help to make it easier than you think.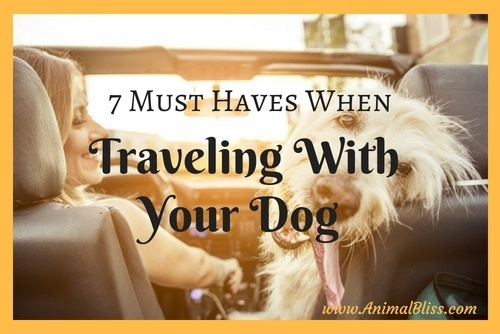 7 Must Haves When Traveling With Your Dog
1.  Kennel, bag carrier or crate
You can choose any of these options, depending on the way you plan to travel (car, airplane, etc.). You can find a variety of them in many pet stores. This way your dog will be safe and controlled.
2.  A pet-friendly hotel
There are many hotels in the world that allow pets in your room. You can book for accommodation at websites like Booking.  Just make sure you use a "pet-friendly" filter when searching. You should check for restrictions or fees the hotel may require.
Not sure which hotels offer the most pet-friendly accommodations? Check out the Hyatt, know for having plenty of pet-friendly hotels, and enjoy a doggy pillow, along with three complimentary toys, bowls, and a jar of yummy treats. Not to mention, some of the Hyatt's pet-friendly hotels donate your entire pet fee to local animal shelters, which is something all pet owners can appreciate.
SHOP BOOKS: Traveling with your Pets
3.  Pet-friendly transportation service
If you're flying or you didn't bring your own car and plan to use a private transportation service that allows pets on board, ask if they charge extra for your pet. This is a safe and comfortable way to move around with your dog.
4.  Visit your dog's vet before traveling
Have your veterinarian check your dog before the trip and ask for recommendations and preventive medications you should consider. A health certificate is often required while traveling.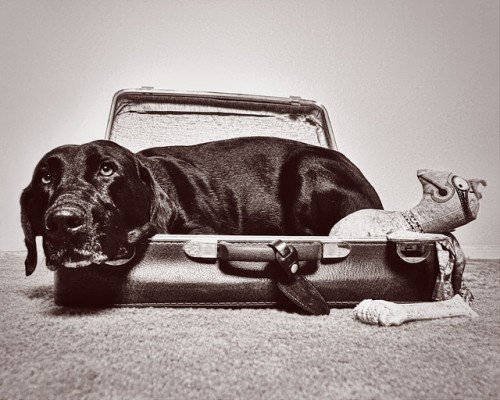 5.  Leash and collar
Your dog should always be controlled and safe. Carry a leash and collar during the whole trip, and an ID tag is a must too.
RELATED:
Taking Your Pet on Vacation – Important Travel Tips
6.  First Aid and Travel Kit for dogs
It doesn't matter if you and your best friend are traveling by airplane or car, you should have a special kit for your dog which includes needed items and supplies to make everything easier in all possible situations.
7.  Favorite toy, blanket or treats
Everybody gets anxious or nervous before traveling, and even during the trip. Bringing your dog's favorite and familiar things will make it feel safer and calmer.
Guest Writer: Erick Clifford
SHOP BOOKS: Traveling with your Pets

7 Must Haves When Traveling With Your Dog #dogs Click To Tweet
A QUESTION FOR YOU:
Can you think of any other must-haves when traveling with your dog?
*** Leave your comment below. ***
(It's just sexy!)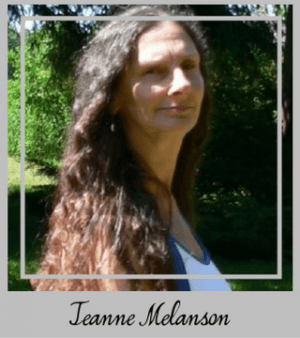 PEACE

DISCLOSURE: Animal Bliss is a participant in the Amazon Services LLC Associates Program, an affiliate advertising program designed to provide a means for us to earn fees by linking to Amazon.com and affiliated sites.
(In other words, we'll get a very small (teeny tiny) commission from purchases made through links on this website.)
So, go on … Don't be shy!
Buy Something BIG and Expensive!
Thank you!
😀
[amazon_link asins='1595085823,B019K6QD32,B019B53YVQ,B01KAWUHQY,1426212763,1980284806′ template='ProductCarousel' store='animblis-20′ marketplace='US' link_id='95c6b438-2222-11e8-99c3-efe29489f120′]
😀

Latest posts by Guest Blogger for Animal Bliss
(see all)