New Puppy at Home?
~ 3 Ways To Keep Him Safe ~
So you've fallen in love with an adorable little ball of fluff and are preparing to take him or her home. Dogs are man's best friend for a reason, and your new little bundle of joy is going to bring you many years of happiness. But puppies, like children, tend to be very curious: putting things in their mouths and sticking their noses into everything. And that can be very dangerous. So how can you, as a new puppy owner, best ensure your new pet is kept safe? Be sure to take these three actions.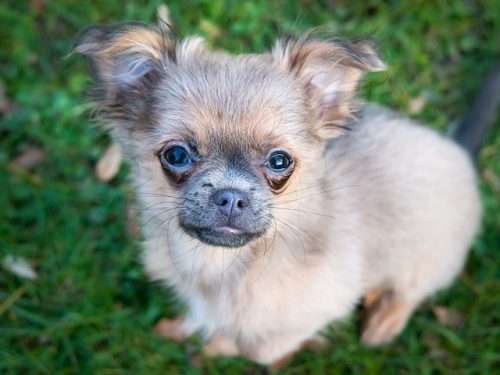 1. Train Your Puppy As Best You Can
The first important step to ensuring your new puppy will be safe throughout her life is to work on obedience. This is critical to your pup's safety because she will come to you instead of running out in front of a car, or sit instead of going over to see another dog that might be aggressive. There are plenty of resources online for the proper ways to train a puppy, and you also have the option of investing in dog training. Many communities offer puppy obedience courses as well.
The trick to training a puppy has always been patience and consistency. Some breeds are notoriously harder to train, and all puppies require more supervision than adult dogs. Make sure you know what you are getting yourself into before you bring your new puppy home in the first place.
2. Secure Your Home And Yard
Much like when you have a toddler wandering around, you want to make sure your puppy can't get into anything that could hurt or poison him. For example, antifreeze has always been a big issue with puppies because it tastes sweet but is very toxic. Certain types of common household plants are also toxic to dogs, so be sure to do your research and know if any plants you have in your house might make your puppy seriously or fatally ill. Be sure to have a properly-sized crate in which your puppy can feel secure. If you plan on taking your pup in the car, make sure that your car is properly cleaned out and that there is adequate space for them to move around in. If you aren't sure if there is enough space, consider investing in a new car, like those offered at this St George Subaru dealership, where your puppy will have plenty of safe room.
Be careful with trash cans – some puppies, and even adult dogs, like to root through the trash. If you notice this behavior, either move the trash can out of his reach or purchase lidded waste containers. If your home has a fenced-in backyard, are there any openings wide enough for your puppy to get through? When he is an adult, will he be able to jump the fence? If your home does not have a fenced-in backyard, how are you preventing your puppy from wandering outside his yard?
3. Educate Your Children And Other Family Members
If you have children, you need to instill a sense of respect for your new puppy in them. For example, don't allow your children to pull on his tail, and show them how they need to watch out for catching the puppy under furniture like rocking chairs. Kids often love puppies, but they need to be aware that your new puppy is a living creature and not a toy. Because consistency is so crucial, it's important for any visitors to your home to follow your rules regarding your puppy as well, such as not leaving the front door wide open or putting sharp objects where your puppy could get at them.
Getting a new puppy is a big responsibility because just like with having a child, you are responsible for keeping him happy, healthy and safe. New puppies require a lot of time and effort, but the rewards are substantial, and if you do your part to keep your new companion safe, he will reward you with a lifetime of love.
New Puppy Love? 3 Actions To Keep Your New Pet Safe Click To Tweet

MY QUESTION FOR YOU TODAY:
Do you have a new puppy in your life?
** Leave your comment below. **
(It's just sexy!)

As always, thank you for taking the time to visit my blog!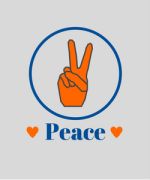 Disclosure: Animal Bliss is an  Amazon affiliate and will earn a (very small, teeny tiny) commission from purchases made through links on this website.
(Coffee money – thank you!)
😀

Latest posts by Emma Sturgis
(see all)