Top 5 American Dog Friendly Cities
Guest Writer : Amanda Basse
What makes a pet friendly city?  In general, I always think of the animated version of 101 Dalmatians and London.  In the opening scenes, there is basically what amounts to a parade of dogs and their owners, most looking oddly alike as they stroll the city streets.  If not for Cruella De Vil, London would be ideal if animated movies were true.  But real dog life isn't an animation and not all cities, whether it be London or somewhere USA, are pet friendly.  But we're not here to discuss unfriendly pet locations.  Let's discuss the five American cities that are most dog friendly.
1.  SEATTLE, WASHINGTON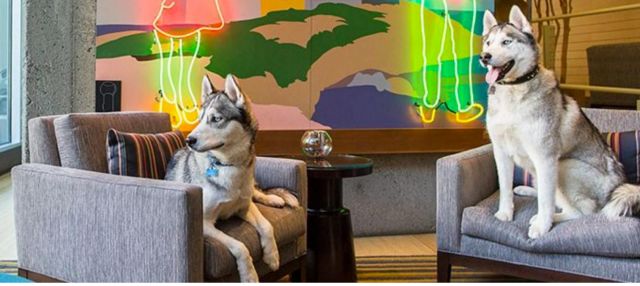 Picture from the Watertown Hotel- A Piece of Pineapple Hospitality
Why? Obviously Seattle had to make our top 5.  Ever since the TV show Frazier made the little dog Eddie famous, Seattle has taken extra pride in being dog friendly.  Naturally, there are plenty of city dog parks, dining establishments and coffee shops that allow furry ones.
Best deal – Starbucks' secret menu includes the Puppuccino, a very small cup of whipped cream for your dog.  (We know dogs shouldn't have whipped cream or dairy products in general, but this is a very small treat and if you splurge now and then, no harm done.)
Best pet friendly hotel in Seattle – The best choice here is Watertown Hotel – A Piece of Pineapple Hospitality. Besides allowing dogs in specific rooms, you're right on the waterfront for lovely scenic walks.  The $25 pet fee includes a dog bed, water bowl, treats and dog waste bags. You can take it all home, minus the bed.
2. AUSTIN, TEXAS

Why?  As is the case with most dog or pet friendly cities, Austin boasts an unusual number of restaurants that allow four-footed friends.  Parks specific to dogs dot the city and some parks have special off-leash areas as well.  Let's not forget doggy daycare for those furry creatures with working humans.  Camp Bow Wow and Shady Acres Pet Ranch are just two of several excellent choices for top daily, or nightly, care.
Best deal – The city of Austin boasts 35+ photographers specializing in taking pet photos.  In the month of May, Fetching Fido Photography will be offering a special for Chihuahua owners in celebration of Cinco De Mayo.  Check out their Facebook page.
Best pet friendly hotel in Austin – The Hotel Van Zandt is only 1 among at least 12, but guests say they like the no-hassle pet policy and the fact that there is ample walking space among trees and shrubs, which dogs need.   Bonus, they offer dog walking services to get your pooch some exercise while you are out the room.
3. LAGUNA BEACH, CALIFORNIA
Why?  Laguna Beach gets a 5-paw rating for being a city that loves dogs and shows it by all the usual methods; pet friendly dining and shopping establishments, hiking trails, dog parks and such.  But best of all, and this is for dogs and their humans, the city has dog friendly beaches.
Best deal – Save 10% on first time visits with Molly at The Tailwagger.
Best pet friendly hotel in Laguna Beach – With a few steps between your room and the Pacific waves, the Laguna Beach House is our top choice for pets and their humans.  Beautiful sunsets, beach strolls and your favorite furry friend come together for a wonderful getaway.  Not only are the beaches pet friendly, but so are the restaurants. Laguna Beach House was featured in Fido's Finds.
4. BOSTON, MASSACHUSETTS

Picture from Seaport Boston Hotel
Why?  Well, it's Boston, right?  There are parks specifically for dogs, or dogs and their humans.  Some boast off-leash areas with fences and divisions by size of dog.  It's up to the humans to make sure everyone behaves and follows the rules.  Leashed dogs are welcome at Carson Beach and Neponset Trail.
Best deal – Dogs are allowed to ride the subway with their humans during off-peak hours.  Dogs are also welcome on the Water Taxi rides. Now that is friendly!
Best pet friendly hotel in Boston – Seaport Boston Hotel is not only beautiful, it's centrally located and pet friendly. They have lots of pet friendly events on the hotel.  Canines & Cocktails, a seasonal summer event held at an outside grassy area where guests can enjoy cocktails and appetizers, while pets enjoy the open space. Or the  Howl-O-Ween Pet Costume Party. Water bowls and toys are provided for pets.
5. ST. PETERSBURG, FLORIDA

Why?  St. Petersburg, Florida has everything a dog and its human could want in a city.  The weather is warm and bright most of the time.  Passing thunder showers don't typically disrupt walks for days or weeks at a time.  Dog parks and community areas, such as Crescent Lake Park, are beautiful and abundant.  Dog friendly beaches and dining establishments are plentiful and fun.
Best deal – Get a free sample treat at St. PetersBARK Natural Pet Market on 9th St. North.  You can't get a better deal than free.
Best pet friendly hotel in St. Pete – Hotel Indigo in Downtown St. Petersburg is absolutely the best choice for pets.  With the laid back, yet friendly style of the hotel's staff and decor, dogs are made very welcome.  It is also walking distance to the Saturday Moring Market which welcomes pets.
When I am looking for a place to stay, I want to know my boxer is more than tolerated, she is welcome. When I travel with my pet, I want her to be treated as well as family. These cities and accommodations are guaranteed to do that.
Guest Author Bio: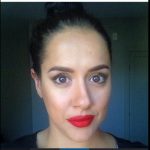 Amanda Basse is passionate about leadership, self discovery and marketing. She hopes to inspire people to passionately pursue their dreams. In her spare time, Amanda loves on her 2 daughters and 9 year old Boxer, Naja.  You can follow Amanda at https://www.facebook.com/AmandaBasseOnline/
***
Top 5 American Dog Friendly Cities, #dogs Click To Tweet
***
As always, thank you for taking the time to visit my blog!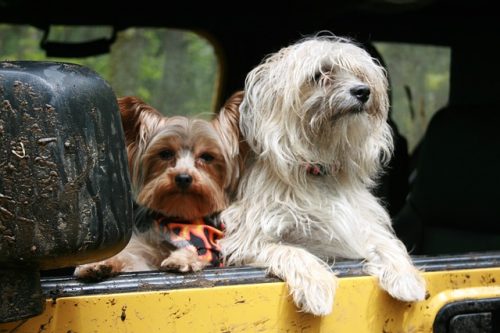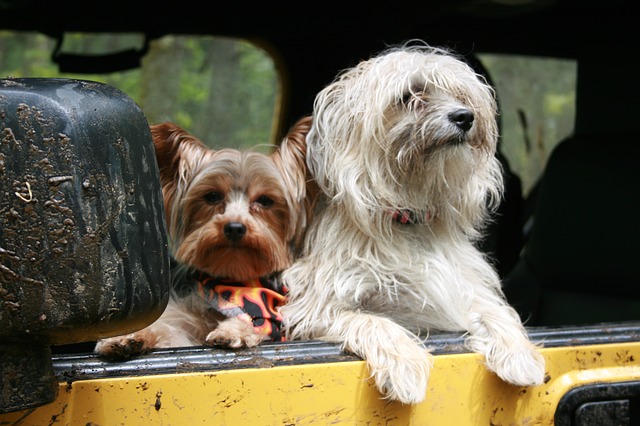 ***
A QUESTION FOR YOU:
Do you travel with your dogs?
What are your favorite places to go?

***
*** Leave a comment below and remember to share. ***
It's just sexy!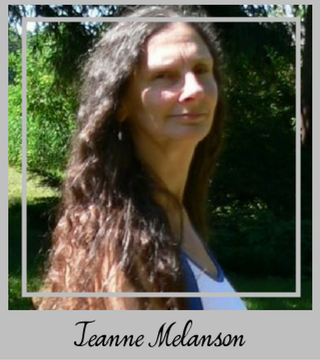 ♥ PEACE ♥


Latest posts by Guest Blogger for Animal Bliss
(see all)