What to Feed Your Pregnant Dog
Healthy and proper diets during pregnancy will ensure both the mother dog and her puppies will be happy and healthy; thus, it is essential to support what your mom dog needs during her pregnancy by being educated about what to feed your pregnant dog.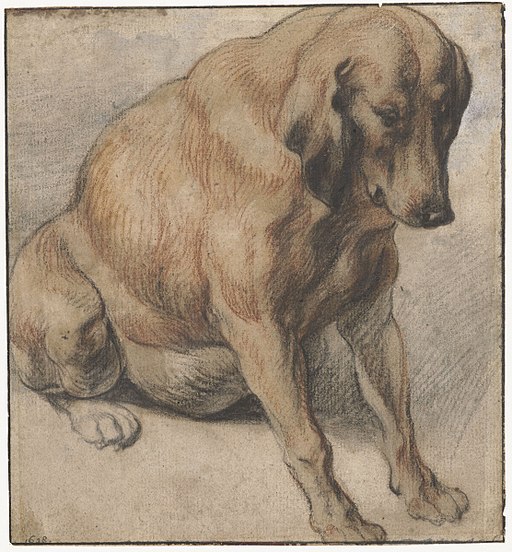 Having puppies is both exciting and exhausting for your pet, and you too, and requires you to understand the best way to take care of your dog during pregnancy, especially regarding her food, to ensure a successful whelping. During the pregnancy, your four-legged friend needs a higher amount of energy and protein to nurture her puppies inside. Thus, your dog's food needs to give her extra boost of nutrients when she gives birth to her babies.
Related: How to Tell if Your Dog is Pregnant: Signs and Symptoms
What to feed your pregnant dog
The way to keep your pregnant dog in good health is to give her a balanced and nutritious diet, which is of utmost importance because of the effect of the mother dog's health on the puppies' development. You should not feed her the same amount of food all throughout the prenatal period. Depending on each stage of her pregnancy, the nutrient intake is different because your dog's body will undergo changes requiring you to modify the number of nutrients that she needs.
During the first half of the pregnancy, or from day 1 to 39, the puppies will grow no more than 30% of their full size, and your dog can be fed as normal. Giving a significant increase in diet portion is unnecessary during this time. Adding more food than what the developing fetus needs at this point will lead to the mother becoming overweight. These extra nutrients will present a problem either during the whelping or even on the development of the puppies. Adding more vitamins and minerals can disturb their hormonal balance. For instance, adding a lot of calcium or vitamin D can affect the hormones that naturally release calcium in your dog's body and lead to eclampsia when she begins to nurse her puppies. Therefore, you should only add calcium during the last days of the pregnancy to relieve birth pains and help the contraction the uterus.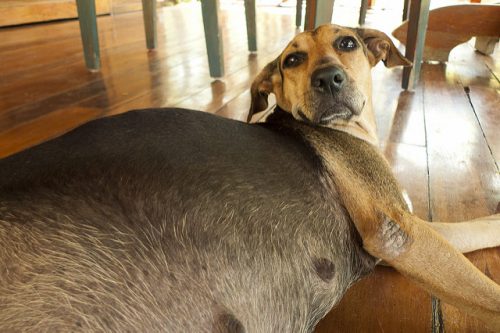 In the second half of pregnancy, the puppies are forming rapidly by 15-30% in both body size and weight over this period. On that account, the demand for nutrients of your pooch gets higher. After day 30 of the pregnancy, you can add more nutritious food and double the size of the mom's meal portions. Give her high-quality dog food with all necessary nutrients in the correct amounts and ratios.
Water is also vital for your mom dog, so always make sure she has easy access to plenty of fresh, clean drinking water so she can stay hydrated. Dehydration can cause many problems to a mother dog's health which can seriously affect the development of her puppies.
Why you should feed your pregnant dog puppy food
When considering dog food that meets the nutritional requirements of the mother dog, some options are to feed your dog puppy food.
Puppy food, which is easily digestible, is richer in the major nutrients and provides more energy than adult formula food. It is suitable to feed your dog this kind of food from weeks 3-4 of her pregnancy to keep her healthy so that enough nutrients will nurture her puppies through her milk.
Even though puppy food is believed to be good for your pregnant dog, you should not feed her too much. Depending on your dog's size, you can choose the kind of puppy food for her, including dry food and wet food. Because dry food contains the higher number of calories than wet food, you only should feed your larger breed food with lower calories to ensure that she is getting the extra energy than she needs.
How much should you feed your dog during pregnancy?
Similar to the food you feed your pregnant pooch, the portion size should have remained the same for the first few weeks of pregnancy. After that, you can start to increase your dog's food intake bit by bit beginning from around week five of her pregnancy. The gradual increase in portion size is continued a little more each week so that her meal size is about a third more than normal by week nine. The weight of the mother dog will be increase significantly about 25% during this period.
Because the puppies will be pushing on her stomach, she may not be able to eat this much food in one meal, so you can divide her food into smaller portions, but have more frequent meals to help her meet her nutritional requirements.
~~~~~~
"What to Feed Your Pregnant Dog, Whelping Nutritional Needs"
Author Bio:  John Braise is a professional blogger with years of experience writing and giving advice for pet owners. With a love for pets in general and dogs in particular, he strives to provide information and guidance for those who want the best for their pet. John also writes helpful dog care tips to make owners feel at ease with their four-legged buddies on gohappydogs.com
What to Feed Your Pregnant Dog, Whelping Nutritional Needs, #dogHealth,# petHealth, #whelping
Click To Tweet

MY QUESTION FOR YOU:
Have you ever had the experience of your dog having a litter of puppies? Was it exciting?
*** Leave your comment below. ***
(It's just sexy!)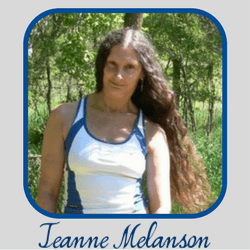 Thank you for taking the time to visit my blog!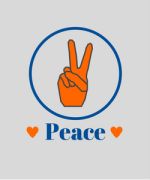 *
DISCLOSURE: Animal Bliss is a participant in the Amazon Services LLC Associates Program, an affiliate advertising program designed to provide a means for us to earn fees by linking to Amazon.com and affiliated sites.
 (In other words, we'll get a very small, teeny tiny) commission from purchases made through links on this website.)
(Coffee money – thank you!)
😀
[amazon_link asins='1548319104,B00F44X842,158394947X,1401953506,0609803727,087605419X' template='ProductCarousel' store='animalbliss-blog-20′ marketplace='US' link_id="]

Latest posts by Guest Blogger for Animal Bliss
(see all)