4th of July Pet Safety
Steps for Stress-Free Festivities
All pet owners are aware that most dogs and cats get easily scared of fireworks. Knowing that their hearing is multiple times more sensitive than ours, it is not that surprising that these colorful explosions in the sky scare them so much. But, no matter how much we try to understand how scary it is for them, we will never be able to truly perceive what our furry pals feel when firework start shooting.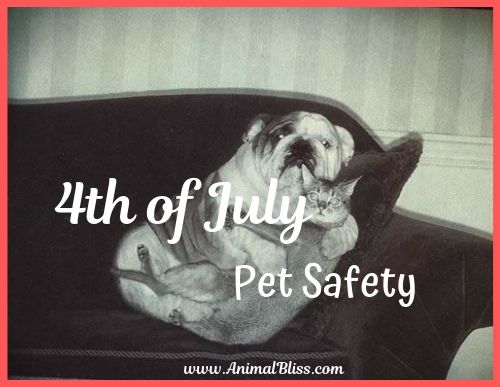 But it's not only the fact that fireworks stress your pet out. Fireworks may scare your pets to such extent that they may escape from their homes out of fear. Statistics have shown that 5th of July is the busiest day in local shelters and rescue centers because of this. The 4th of July makes the date on which most pets escape their homes more than on any other day of the year. These runaways are strictly linked to fireworks and the stress they cause in our pets.
Therefore, we are going to share with you some crucial tips to help you keep your pet safe during the Independence Day festivities. Follow these essential steps, and you will be able to relax and have fun on this beautiful holiday. Let's begin!
1. Microchip Your Pet
You probably have your pet microchipped already, but in case you don't, make sure you have it done on time. Doing this might make your pet safer and make it easier to find his way back home in case of a getaway.
2. Make Sure Your Pet's ID Is Up To Date
Make sure your pet's ID tag is up to date, which will make it easier to find her should she escape.
3. Provide A Safe Place
Fireworks scare our pets because of their unpredictable visual effects, and their loud bursts of noises. Therefore, it would be wise to provide your pet with a safe place inside the house where these triggers won't be as intense. Make sure to lock doors and windows before the fireworks start to minimize the sound effect and try to stay next to your pet when the fireworks start.
Related:
Keeping Dog and Child Interactions Safe – Dog Safety
4. Provide Distractions
Try desensitizing your dog or cat to fireworks noises by playing videos of fireworks at a lower volume throughout the day. Check how your pet is reacting and try to reward him for good behavior if she doesn't start stressing out.
5. Consider Medication
If your pet is generally anxious and often has bad reactions in stressful situations, it might be advisable to consider calming medication. Discuss different options with your vet and ask for natural calming remedies for pets that will soothe their anxiety and reduce the probability of negative consequences after the fireworks displays.

Source: How To Keep Your Dog Calm During Independence Day Fireworks
Conclusion
These are the basic steps that one should take (the fifth one only for pets that already suffer from anxiety) to keep your pet safe. Discover other tips and stats on 4th of July pet safety in this new infographic brought by Barking Royalty.
~~~~~
"4th of July Pet Safety – Steps for Stress-Free Festivities"
Guest Writer: Barking Royalty
*** Please Share ***
4th of July Pet Safety - Steps for Stress-Free Festivities #PetSafety #PetBlogShare #Fireworks and Pets
Click To Tweet


MY QUESTION FOR YOU:
Are your pets affected by fireworks? How about thunder? Do you have any other tips you'd like to share with us?
*** Leave your comment below. ***
(It's just sexy!)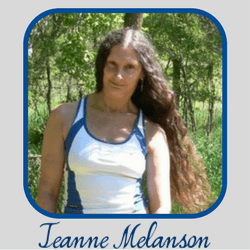 Peace
DISCLOSURE: Animal Bliss is a participant in the Amazon Services LLC Associates Program, an affiliate advertising program designed to provide a means for us to earn fees by linking to Amazom.com and affiliated sites.
(In other words, we'll get a very small (teeny tiny) commission from purchases made through links on this website.)
So, go on … Don't be shy!
Buy Something BIG and Expensive!
Buy a Jaguar. Or a Ferrari.
Thank you!
[amazon_link asins='B0728KBTMH,B07K3TX938,B01FN4GW2M,B01AVIIFRA,B00MQYWGXC,B07F1YQTKV' template='ProductGrid' store='animblis-20′ marketplace='US' link_id="]
Latest posts by Jeanne Melanson
(see all)