Do Beluga Whales Like Music?
Do Beluga Whales like music?  That is the question.  In a video that went viral last year, a Mariachi Band that was at Mystic Aquarium, where they were performing during a wedding, played for the Beluga whales.  The whales really seem to enjoy music.  One beluga whale stayed close to the window glass, seemingly entranced, bobbing her head.  The whale seemed to be 'dancing.'
But truly, do Beluga Whales like music?  Well, maybe not.  Researchers have conducted several experiments in which recorded songs of whales (described as a series of squeals, gurgles, and moans) and then played them back using underwater speakers. The whales sometimes approached when they heard recordings of songs that are similar to their own, but whale songs that were manipulated to sound quite different tended to send the whales away or elicit no response at all.
Do Beluga Whales Like Music? Bagpipes? Mariachi music? It's Debatable Click To Tweet
So why does the whale appear to be 'dancing' in the first video with the Mariachi Band?  Well, the trainer explained that the beluga was trained to nod along with arm movements, like the motion the mariachis made while performing, and other whale experts agree that it's unlikely that the beluga was dancing.  They also say that sound also doesn't travel well from air to water, and so the beluga probably couldn't hear the music very clearly.  Read more about whether whales like music here.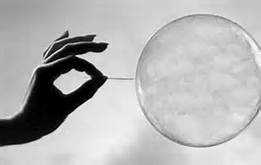 Sorry to burst your bubble.  😥
Whales do, however, make their sounds which can sound like whimsical music.  Scientists believe that whales vocalize to locate one another, to find mates, and to socialize. Each whale species has its own set of sounds, and populations, or groups, of whales within the same species, often make calls that differ from other populations. Whales also use their ability to emit sounds to help them navigate through a process called echolocation, in which the sounds bounce back to them from objects and the ocean floor.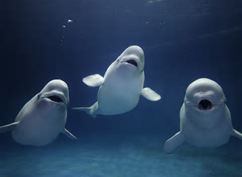 SOURCES:  National Geographic and Slate.com
Do Beluga Whales Like Music? Bagpipes? Mariachi music? It's Debatable Click To Tweet
Latest posts by Jeanne Melanson
(see all)