Chinese Shar-Pei Dogs
Chinese Shar-Pei dogs are also known as "hippos" of the canine world. Their specific appearance with an unusual muzzle, black tongue, and folds of loose skin sets them apart from hundreds of other breeds even from afar. If you're a fan of this adorable breed and are thinking of getting one for yourself, then you should be informed on what kind of dog you will be welcoming in your home.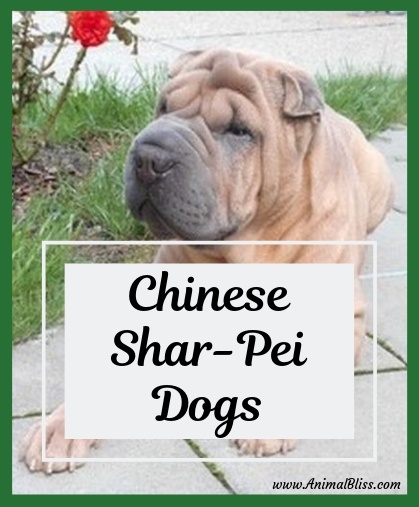 About Chinese Shar-Pei Dogs
Chinese Shar-Pei dogs are ancient, medium-sized dogs that have been around for hundreds of years. Primarily, this breed was developed to guard, hunt, and herd, which is why their temperament is usually much different from dog breeds that were created to be human companions and lap dogs.
The Shar-Pei's unique physical appearance doesn't need a lot of explanation, perhaps, but let's mention several things. First of all, they have a short, bristly coat and loose, wrinkled skin folded around their head, neck, and shoulders. Their bristly fur feels like sandpaper. In fact, the literal translation of this breed's name is "sand skin."
Although Chinese Shar-Pei dogs do not require regular grooming, they do need occasional bathing. Dog owners of Shar-Peis should always make sure all skin folds are dried well with a towel after each bath. If they stay wet, their folds might attract bacteria or fungus that could lead to a skin infection or itchy skin.
Personality and Temperament
Being bred to be hunters and guardians, Shar-Pei dogs have quite a strong and independent character. They are loyal, intelligent, and vigilant dogs that will always be wary of strangers and other dogs. They usually have a quite calm, zen-like spirit, but if a threat occurs, they will react with tenacity.
Shar-Pei dogs s are quite loyal but aren't usually overly affectionate, which might not make them the best dog for families with small children. On the other hand, people that work full-time jobs will be more than happy with a Shar-Pei. Being an independent guardian of their home, they likely won't suffer from separation anxiety as some small dog breeds usually do. Instead, they will tolerate spending some time alone, and will probably get into their role of protecting their home while the owner is away.
Exercise and Training
If not appropriately trained, Shar-Pei dogs might become excessively dominant which leads to the development of destructive behavior due to their hunting past that is still inherent in their genes. Therefore, it is crucial to make early socialization and to teach basic commands a priority when training your Shar-Pei puppy.
When it comes to exercise, Shar-Peis aren't known as being overly active. They require moderate, daily exercise and enjoy leisurely walks in the park. You won't have to spend too much time exercising your Shar Pei, but make sure he doesn't get too lazy as this breed might quickly develop obesity. The Shar-Pei is a dog that will love hanging out with his owner wherever he goes.
The Shar-Pei dog's short muzzle makes them more susceptible to overheating which is why excessive training should be avoided, especially on hot days. Similar to other breeds that have short coats and skin folds, Shar-Peis can often develop eye problems.
Conclusion
Chinese Shar-Pei dogs are a perfect choice for anyone looking for these traits in a dog:
Tolerates being alone
Intelligent
Apartment adaptable
Easy to groom
Likes to hang out with his owner
Good guardian
Not overly affectionate
Related:
Boxer Dog Breed Common Diseases
~~~~~
"Chinese Shar-Pei Dogs / Shar-Pei Dog Breed Information"
Guest Writer: Kristina Lalovic is the editor of Barking Royalty, the website where you can find plenty of useful and reliable information about canines. Kristina has always been a dog person and has had dogs since her early childhood. She is constantly researching and learning about ways to make dogs healthier and happier. Kristina and her Havanese, Paco, are inseparable pals and enjoy spending time outdoors.
*** Please Share ***
Chinese Shar-Pei Dogs / Shar-Pei Dog Breed Information #PetBlogShare #Shar-pei #ChineseShar-Pei #DogBreeds
Click To Tweet



MY QUESTION FOR YOU:
What type of dog breed do you have? Do you love Chinese Shar-Pei dogs?
*** Leave your comment below. ***
(It's just sexy!)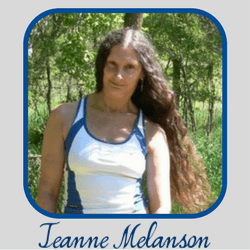 Peace
DISCLOSURE: Animal Bliss is a participant in the Amazon Services LLC Associates Program, an affiliate advertising program designed to provide a means for us to earn fees by linking to Amazon.com and affiliated sites.
(In other words, we'll get a very small (teeny tiny) commission from purchases made through links on this website.)
So, go on … Don't be shy!
Buy Something BIG and Expensive!
Buy a Jaguar. Or a Ferrari.
Thank you!
😀
[amazon_link asins='1910677019,B00PHFVIQS,B000OB6N2O,B07NZ7L3TK,0754829944,1621871738′ template='ProductGrid' store='animblis-20′ marketplace='US' link_id='72209db2-1a25-41d3-ab8e-60ad7dc1a236′]
😆

Latest posts by Guest Blogger for Animal Bliss
(see all)