Why Having a Dog Will Be Good for You
Once you adopt a dog, your life will completely turn around. What you once called lonely nights will now be filled with playing with your dog or cuddling on the couch while watching your favorite tv program. Whenever you need a good listener for all your troubles, your pouch will be there to soak up every little bit of information. Furthermore, you'll never have to worry about traveling on your own or looking for a reason to go out of the house; your canine will be the best companion for road trips and leisure walks, as well for many other activities. You'll soon see why having a dog will be good for you.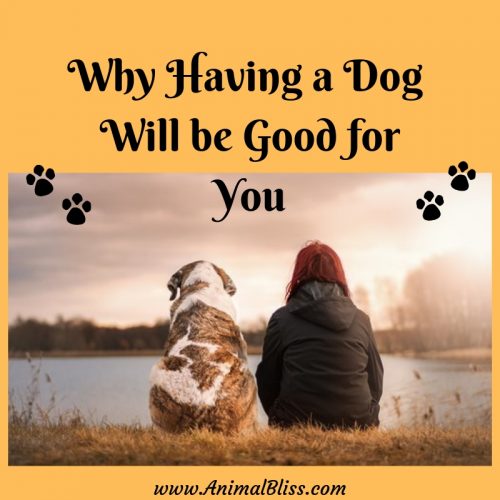 You'll have a best friend for life
A dog's main trait is loyalty, so you'll never have to worry about him finding another favorite person in the world because it will always be you. The only condition for the unconditional love and loyalty on their part is for you to be respectful and kind to them. Dogs do not tolerate aggressiveness and humiliation so you should never try to get your way with violence. Treat your dog as you'd treat your friend, a sibling or even a child – only with love and care — and you'll have a friend for life.
You'll be more active
Once you have a dog, they won't let you stay put. The minute they see you walk through the door, they'll want to play and have you all to themselves. So if you plan to get a dog, be prepared for regular walks, or even just a simple game of fetch in the backyard or at the park. Taking a dog outside to eliminate if you live in an apartment will be just enough activity for you to feel more vigorous and prevent yourself from living a sedentary lifestyle. Think about training your dog by yourself after you've learned more about everything the process itself requires, and you'll increase your physical activity even more.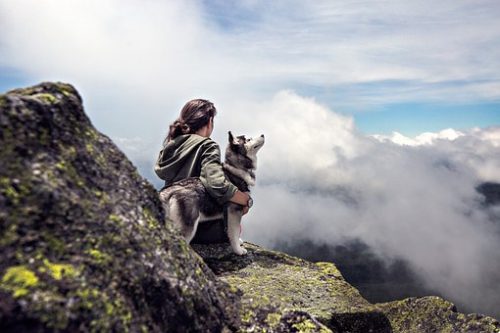 Learn responsibilities
Having a dog is one of the best ways to learn responsibilities, especially true for children and teenagers who are yet to learn what it means to take care of another living thing. Therefore, if you want to help your children learn about being responsible for somebody else's well-being, getting a dog is the best idea. Leave all the feeding, cleaning, walking, and other duties to your children, but monitor their activities carefully. Sanction their mistakes, but give them a chance to do better the next time around as well. It's important to teach your kids responsibility, but you shouldn't make taking care of the dog too much of a fuss either.
RELATED:
Adopting the Right Dog for Your Lifestyle
Travel with a companion
If you're single and you want to hit the road and spend some time away from everyone, dogs can be great companions. No matter how much solitude you need, it will be nice to have your four-legged friend with you because dogs are well-known mood boosters. However, whether you opt to travel by your car or look for cheap car hire near you and rent a reliable vehicle, make sure you know how to travel safely with your canine. Before you hit the road, make sure you've tested your dog's ability to handle the drive. Take the pooch with you on a test drive around the neighborhood to see if he'll get nauseous or not. If he's fine, be sure to make him extra active the day before the trip, so that he will get tired and in need of sleep during the road. That way you won't get distracted or have to pull over often to feed him or let him out to eliminate. Always keep your pup in a crate or harness so that he can't roam around the vehicle and potentially distract you during the drive.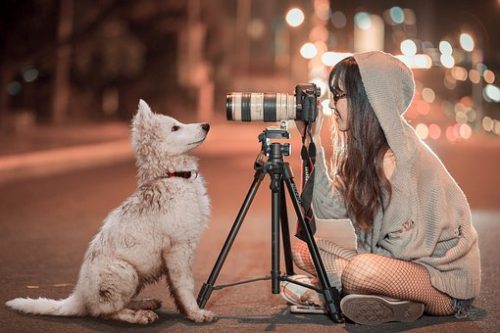 They'll protect you anywhere
Whether you're taking a walk in your hometown or you're halfway across the world with your dog, he'll always have your back. Being protective of you will be in his blood, and when you decide to sit behind the wheel and go on a road trip with him, he'll be there to protect you from any threat. Therefore, don't think twice; pack your canine together with you and the entire family and have a vacation you'll never forget.
Improved social life
Taking your dog with you when you go for a walk will allow you to meet other dog owners and share your experiences. Meeting up with other dog lovers is just one of the ways to improve your social life and meet new exciting people who might change your life for the better. If you already know a few people who also own dogs, schedule weekly gatherings and take your canines to a dog park to have some fun while you catch up with your friends.
If you need a friend who will always be there for you, adopt a dog. You'll never feel alone again. Your travel buddy will be the best companion, and you'll quickly learn why having a dog will be good for you.
Related:
Pet Adoption and Depression or Addiction Recovery

*** Please Share ***
Having a Dog Will Be Good for You - You'll See! #PetAdoption #PetBlogShare
Click To Tweet



MY QUESTION FOR YOU:
Do you have a dog (yet)? Do you feel that dog ownership has changed your life?
*** Leave your comment below. ***
(It's just sexy!)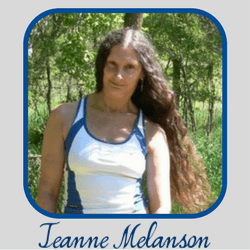 Peace
DISCLOSURE: Animal Bliss is a participant in the Amazon Services LLC Associates Program, an affiliate advertising program designed to provide a means for us to earn fees by linking to Amazon.com and affiliated sites.
(In other words, we'll get a very small (teeny tiny) commission from purchases made through links on this website.)
So, go on … Don't be shy!
Buy Something BIG and Expensive!
Buy a Jaguar. Or a Ferrari.
Thank you!
😀
[amazon_link asins='B01MQY8UTK,B07MTZLGZM,B01H546FIE,B01KM1SHBA,B07PFKLDNT,B07L22K4ND' template='ProductGrid' store='animblis-20′ marketplace='US' link_id='da3d8253-7b71-4aa4-ba0e-5eb3fd2d135d']
😆

Latest posts by Guest Blogger for Animal Bliss
(see all)