Pet Adoption and Depression
Pet adoption and depression or addiction recovery often go hand in hand. The many benefits to both the animal and the person are immensely apparent. Not only are you giving the rescue a new lease on life and a forever home, but the companionship they provide you offers a new sense of purpose and uplifting feeling that no other form of therapy can afford.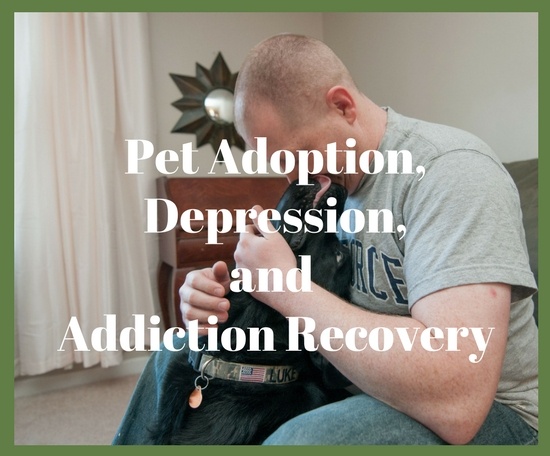 Having similar life struggles often form a different kind of special bond between a rescued pet and a person struggling with depression or addiction.  That connection can be powerful and creates a sense that you and your pet are in this together.  Studies have shown that people with a recused pet feel less anxious and can manage their stressors much easier.  Giving an adopted animal a loving home and receiving unconditional love in return is something extraordinary.
The wonderful folks at The Recovery Village say:
Adopting an animal and giving them a forever home is mutually beneficial to the pet and its human and can help greatly with depression and addiction.  By getting love and giving love to a fur baby it can help reduce stress, improve your outlook on life, and give an increased sense of purpose. The comfort and unconditional love a pet can give is something that can be extremely beneficial in recovery.
To learn more about this process, the Recovery Village has put together, "Pet Adoption and Recovery", an informative page to help you understand the mutual benefits of pet adoption and depression or addiction recovery.
~~~~~
"Pet Adoption and Depression or Addiction Recovery"
Chris Daniels | Recovery Village Community Outreach
RELATED:
To Buy or Adopt? How to Save the Life of a Cat
*** Please Share ***
Pet Adoption and Depression or Addiction Recovery
Click To Tweet

MY QUESTION FOR YOU:
Have you or someone you know had the experience of recovering from an addiction or depression by rescuing or adopting an animal?
*** Leave your comment below. ***
(It's just sexy!)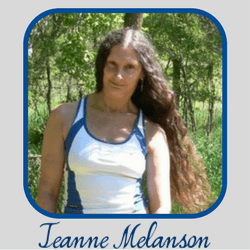 Peace
DISCLOSURE: Animal Bliss is a participant in the Amazon Services LLC Associates Program, an affiliate advertising program designed to provide a means for us to earn fees by linking to Amazon.com and affiliated sites.
(In other words, we'll get a very small (teeny tiny) commission from purchases made through links on this website.)
So, go on … Don't be shy!
Buy Something BIG and Expensive!
Thank you!
😀
[amazon_link asins='B06XFMBSV6,B00371XIJE,B071JSMKY5,B00EWZG2LK,B071LNFF85,B00LQT9OQA' template='ProductCarousel' store='animblis-20′ marketplace='US' link_id='72c3957e-14d5-11e8-8298-51522a1d4c63′]
😀
Latest posts by Jeanne Melanson
(see all)