Looking for the perfect lap dog? Maybe a cute Chiweenie is perfect for you. Chiweenies are low maintenance, lovable and cheerful. Sounds like the ultimate tiny dog.
Chihuahua and Dachshund Mix
What are Chiweenies?
Chiweenies are a relatively new dog breed, developed in the late 1990s in order to minimize the back problems Dachshunds are usually prone to. Therefore, Chiweenies are a cross between a purebred Chihuahua and a Dachshund. Because of their size and comical parentage, they have many hilarious nicknames, including "Mexican Hotdog" and "German Taco".
What do they look like?
As you can probably guess, like their Dachshund ancestors, Chiweenies have a long body and short, stocky legs, but the length of the body is a bit shorter thanks to the Chihuahua genes. From Chihuahuas, they also get large eyes and ears, and a shorter snout than a Dachshund.
As it is not truly a pure breed, Chiweenies can differ very much in size and face. They are a generally varied half-breed, but it is these two characteristics that most often set them apart. The head of a Chiweenie depends on dominating genomes. For example, it can be either pointed and long, just like a Dachshund's or slightly shorter like a Chihuahua's. The ears are a fascinating trait of every Chiweenie! They can be large and upright, or long and held to the side of the face.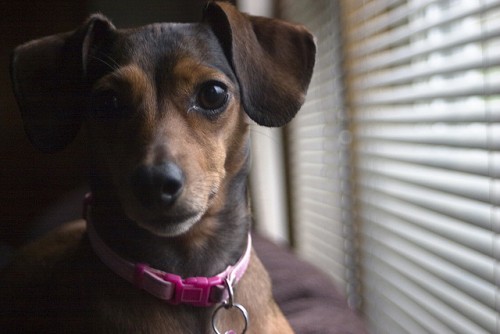 Since they have a smooth short coat, Chiweenie dogs are a perfect choice for people prone to allergies.  On the other hand, those who love furry dogs will be pleased to hear that long-haired Chiweenies aren't that uncommon because both Chihuahuas and Dachshunds can have long and silky fur. The choice of color, as usual, depends on the parents. A Chiweenie's fur can be any color, ranging from sandy blonde to Dachshund black and brown.
Chiweenie dogs are a perfect choice for people prone to allergies. Click To Tweet
What about grooming necessities?
Because their coat is most often short and sleek, Chiweenies can be maintained with the most basic pet grooming supplies. It just takes a simple weekly brushing to collect loose hair, though since their coat is dense, transitional periods will mean a lot of shedding all around the house. Patting them down during their daily walk should be enough to get rid of most loose hair. They should take baths as rarely as once a month, as they do not have an unpleasant odor, and too many baths will make their furless dense. Since Chiweenies, like Chihuahuas, are prone to serious dental deterioration, you need to brush their teeth regularly in order to prevent such problems.
See Also: 101DogBreeds.com / Chiweenies
Possible health problems
Although Chiweenies are commonly healthy dogs, they have inherited some of their parents' health issues, including allergies to dust and pollen, diabetes, hypoglycemia, dental problems, and degenerative disc diseases, which may affect their legs and neck. Like a Chihuahua, a Chiweenie also has an unnaturally small stomach, which can be the cause of numerous health problems. On the other hand, you cannot safely conclude that some of these health issues will affect your Chiweenie as well. You just need to be aware that such risks always exist and organize regular trips to the vet.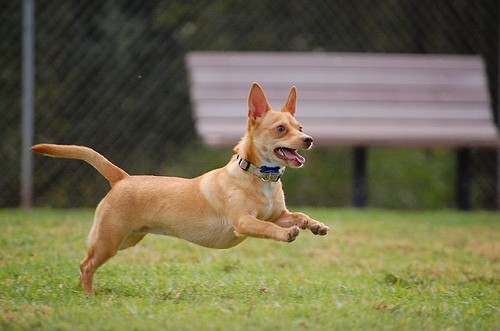 Behavior
If you are looking for a loving and lively lap dog, a Chiweenie is definitely a good choice for you. What you cannot expect of them, however, is a friendly stance toward other people, and children in particular. Aggression is a common trait of small dogs, and Chiweenies are no exception. They are not dangerous in the least bit and are quite intelligent, so whatever their issue is, it can be taken care of.
Related:
6 Short-Legged Dogs and Their History
Chiweenies are definitive lap dogs – they spend the larger part of the day dozing away next to their owners. They have a need to curl up with owners at night, too, which is very handy once the winter chills come. This is untrue for young Chiweenies – they enjoy an excessively loud, active, and excited puppyhood when they need a lot of attention and even more playtime with the owners.
The Chiweenie dog is an ideal pet for a single person or a small family or a family with older children.
Click To Tweet
Chiweenies are blessed with a loud, high-pitched bark, though it is easy to train them to be less yappy when they are puppies, as they are naturally bright dogs. As adults, they are a bit more self-conscious and arrogant, and tedious to train, but again, it is not impossible.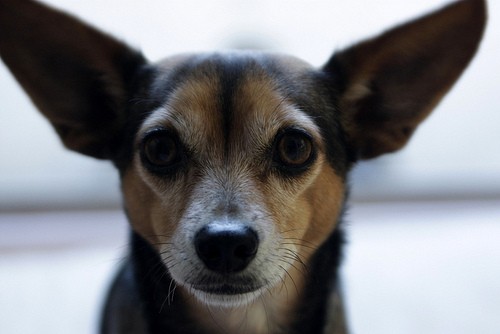 Both Chihuahuas and Dachshunds are born diggers, and you can bet that your little Chiweenie will attempt to dig up all the furniture you own. Their paws are a bit more delicate than those of either of their parent breeds, so this is not a cause for alarm.
Now that you are familiar with the general traits of this adorable breed, you can determine whether it is right for you or not. According to professionals, the Chiweenie dog is an ideal pet for a single person or a small family, as well as a family with older children. They are suited for both apartments and houses, don't need a lot of space or long walks, and are easy to feed. All a Chiweenie needs is good training as a puppy, and a human to snuggle up with every day and night. They rarely snore.  😉

Featured Image Photo Credit: Laura Smith, Flickr: Chuck & Toby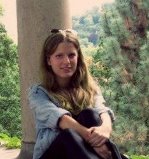 Guest Writer: Kate Flannery is an Aussie expat living in Serbia. She is a linguistics student and lifestyle blogger, and she spends her days at the marina with her two dogs, Butters and Belize. You can find her writing on HighStyleLife.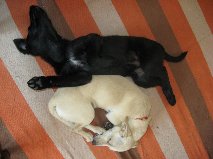 A QUESTION FOR YOU:
Do you have a dog?  Is it purebred? Crossbred? Mutt?
***Leave a comment below and remember to share. ***

Latest posts by Guest Blogger for Animal Bliss
(see all)