Consider Feeding Your Pet a Raw Diet
Our pets rely on us for everything they need to live a long and healthy life, and their food is no exception. Cats and dogs are carnivorous animals that require a high proportion of meat in their diet to stay healthy and strong. Unfortunately, many of the foods available in our supermarkets and pet shops contain a lot of bulking agents such as rice and potato and a low meat content which can cause a range of issues from a decreased appetite, to allergies and increased stool production. Recently, a lot more research on raw diets has been carried out, and a lot of the results have proven to be beneficial. Below are five reasons you should consider feeding your pet a raw diet.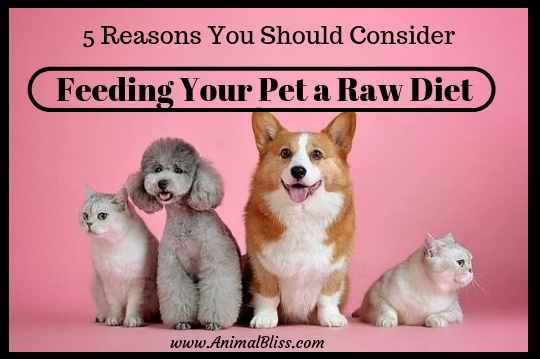 5 Reasons Why You Should Feed Your Pet a Raw Diet
1. Allergies
Just like humans, pets can suffer from food allergies. With a raw diet, what you see is what you get. When it comes to the ingredients in wet pet food or biscuits, there is usually a long list of ingredients. If your pet has an allergy, it can be difficult to determine the causative agent when there is such a variety of products in the food they're eating. With raw dog food and raw cat food, the main allergy-causing agents such as wheat and grain are eliminated, making it a better alternative for your pet.
2. Better Digestion
As the ingredients in raw food are natural, they tend to digest easier which is great for pets with sensitive stomachs. The high digestibility tends to cause less gas. Stools are usually firmer, less smelly and easier to clean up. Due to the food having fewer bulking agents in it, pets tend to produce less fecal matter.
3. Medical Issues
Raw food has proven to improve inflammatory issues such as skin conditions and joint inflammation. Adding extra bone marrow to your pet's diet is great for their joints and helps to strengthen their bones. Due to the food being lean and high in protein, as well as there being low-fat options, obesity is reduced as are conditions such as colitis. Pets with illnesses such as epilepsy and diabetes have reportedly needed less medication once their owners have converted them to the raw food diet.
RELATED:
Pet Obesity: Killing Our Dogs With Kindness
4. Healthy Teeth
Our pets' wild ancestors would keep their teeth clean, gums healthy, and breath fresh by munching on the bones of their prey. Adding bone to your pet's raw diet will help keep your pet's mouth healthy. Even if bone isn't added, the lack of sugar in their natural food will help reduce problems like gum disease and tooth decay.
5. Energy Levels
As raw food doesn't contain unnatural and unnecessary ingredients such as sugars, salt, preservatives, etc., plus the fact that it is highly digestible and digests at a stable rate, pets on raw diets have a more stable energy release, meaning they aren't as hyper. It's been reported that older dogs on the raw food diet have improved energy levels, which may be due to them experiencing lower levels of joint pain.
To summarise, there are many reasons to consider feeding your pet a raw diet. It offers a wide range of health benefits and will suit most pet's dietary requirements. However, always consult a vet or pet nutritionist before changing your pet's diet.
~~~~~
"5 Reasons You Should Consider Feeding Your Pet a Raw Diet"
*** Please Share ***
5 Reasons You Should Consider Feeding Your Pet a Raw Diet #petNutrition, #dogNutrition #rawDiet
Click To Tweet



MY QUESTION FOR YOU:
Do you feed your pet(s) a raw diet? Do you have any advice?
*** Leave your comment below. ***
(It's just sexy!)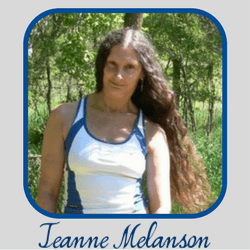 Peace
DISCLOSURE: Animal Bliss is a participant in the Amazon Services LLC Associates Program, an affiliate advertising program designed to provide a means for us to earn fees by linking to Amazon.com and affiliated sites.
(In other words, we'll get a very small (teeny tiny) commission from purchases made through links on this website.)
So, go on … Don't be shy!
Buy Something BIG and Expensive!
Buy a Jaguar. Or a Ferrari.
Thank you!
😀
[amazon_link asins='B002RL92M2,158394947X,1617811548,0997250135,B07DDDDB9T,B07D7Q6CHB' template='ProductGrid' store='animblis-20′ marketplace='US' link_id='c3c3d65a-02b6-468a-ba9d-32ef8404390b']
😆
Latest posts by Jeanne Melanson
(see all)