10 DIY Dog Bed Ideas
Dogs tend to curl up in the oddest of spots. Smaller breeds especially can nap in cabinets, toy boxes, and laundry baskets. And, of course, your bed is the preferred spot. Even if your dog sleeps with you, he still needs a place of his own.
Dogs sleep up to 12 hours a day. A pet bed gives them a place to nap that is off the floor. Older dogs especially should sleep off the floor for health reasons.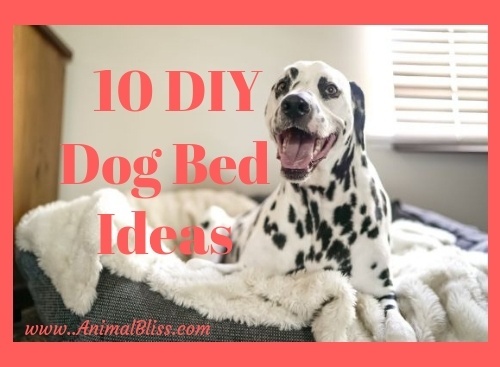 A raised bed with a soft cushion helps dogs with dysplasia, arthritis, and other painful ailments that come with age. Any age dog deserves a bed that keeps him off the drafty, hard floor.
Dog beds range from simple cushions to elaborate wooden structures. They can also be quite expensive. Here are ten budget-friendly, DIY dog bed ideas that will benefit your dog and match your style.
1. DIY Dog Bed Cushion or Mattress
Many times, you can repurpose old pillows or couch cushions for your dog bed. Patio furniture cushions work well due to the easy-clean nature of the fabric.
If you have a sewing machine, you can sew and stuff your own. There are many free patterns and tutorials on the internet for DIY dog bed cushions.
If your dog is a senior, you may want to buy an orthopedic dog bed to give your dog proper support. To lift your dog off the floor when he sleeps, add your cushion to one of the DIY dog bed ideas described below.
2. No-Sew Dog Bed
If sewing isn't your thing, you can make a custom-sized dog bed out of fleece that you can buy by the yard at craft stores.
You can also recycle a fleece blanket or two from your closet if they are large enough. To make, cut out two pieces a little larger than you need.
Then, cut a fringe around each piece. Knot the two pieces together.
Leave one side open. Stuff, then knot the remaining edge.
Check out this tutorial for complete instructions and materials.
3. Repurpose a Table into a Four-Post Bed
One of the least expensive DIY dog bed ideas is repurposing a side table or coffee table. If you don't have an old table on hand, you can find these pieces for cheap at yard sales and thrift shops.
Whatever the size, the table should have legs and be big enough to fit your dog. Flip it upside down. It's an instant four-post bed!
Buy or sew a cushion to fit inside. You can leave it as-is for a minimalist look, or decorate and embellish as you wish.
You can paint it to match your home decor. You can add decorations to what used to be the bottom of the table legs, making it look like a classic four-post bed.
You may also want to add feet underneath to raise your dog a little higher off the floor.
4. Turn an End Table into a Pet Bed
For small to medium breeds, a side table with an open storage area makes a sweet dog den.
Remove the door and hinges, if any. Paint the outside if you wish. Use wallpaper, paint, or fabric to cover the inside walls.
Add a cushion. If the table has slide-out drawers above or below, use them to store your dog's favorite toys or treats.
RELATED:
How to Build an Indoor Rabbit Enclosure –  DIY Bunny Hutch
5. Repurpose a Chest of Drawers
As with the end table, a single drawer makes a perfect dog bed.
Attach feet to the bottom corners. If the drawer has a handle, remove it. Replace it with a plaque with your dog's name on it.
Do you have more than one dog? You'll get more mileage out of the piece by using more than one drawer, and your pups will have matching beds.
6-7. Pallet and Crate Dog Bed Ideas
Use a whole pallet for a simple DIY dog bed platform for a large breed dog. Place the pallet in your desired location and add a cushion. Outdoor lawn furniture cushions work well with these.
If you're handy, you can design a bed using pallet wood. Modify the pallet by building up the three sides, securing the cushion and keeping it in place.
Another option is to stack two or three pallets to raise it higher off the floor and further customize it by adding storage cubbies underneath.
For a rustic look, leave it unfinished and stencil your dog's name on the front. For more color, paint and use vinyl stickers for the name.
These same modifications work with a crate for a small breed dog. Add feet to raise it off the floor.
8. Convert an Old TV Console
Add a bit of fun to your home by converting an old television console into a doggie day bed.
These are larger pieces of furniture, perfect for medium to large dogs. For medium-sized dogs, there will be room for extra pillows and toys for your dog. The original design may also provide some small storage space for your dog's leash or other small items.
The top of the bed is also a usable display space for anything you want to place on top.
9. Convert an Old Suitcase
One of the easiest DIY dog bed ideas for smaller dogs is to convert an old hard-sided suitcase. If the hinges on the lid are tight, leave it in the open position.
The inside pocket of the suitcase can store your dog's toys or an extra blanket. You can remove the lid as well.
Add feet to the bottom, a cushion, and decorative fabric trim to the outside.
10. Find a Use for that Old Crib
Most baby cribs convert into toddler beds, but these are perfect for large dogs.
Convertible toddler beds have three raised sides. There is also a lip along the front side to keep the toddler from rolling off the mattress. This lip will keep the crib mattress secure and give your dog easy access.
You may wish to add a blanket to the toddler bedding you already have. And viola! A dog bed and a reason you kept that old crib in the attic all this time.
Ready to Do-It-Yourself?
Whichever project you choose, your dog is sure to thank you for the extra comfort. Though, he'll still try and steal space in your bed. 
~~~~~
"10 DIY Dog Bed Ideas to Create Sweet Doggy Dreams"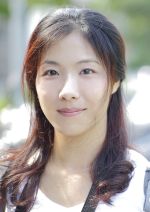 Guest Author: Deinah Storm is a pet lover from the US that's had cats and dogs all her life. When she's not walking the dogs with her family, she spends time writing informational and interesting blogs about pets to share with pet lover communities.
*** Please Share ***
10 DIY Dog Bed Ideas to Create Sweet Doggy Dreams
Click To Tweet

MY QUESTION FOR YOU:
Do any of these DIY dog bed ideas appeal to you?
*** Leave your comment below. ***
(It's just sexy!)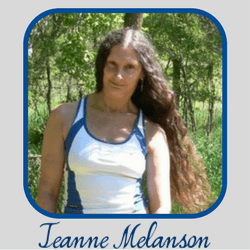 Peace
DISCLOSURE: Animal Bliss is a participant in the Amazon Services LLC Associates Program, an affiliate advertising program designed to provide a means for us to earn fees by linking to Amazon.com and affiliated sites.
(In other words, we'll get a very small (teeny tiny) commission from purchases made through links on this website.)
So, go on … Don't be shy!
Buy Something BIG and Expensive!
Thank you!
😀
[amazon_link asins='1617691925,B072J6S5VJ,B01D82296E,B00U3E7W4U,B071CJT5SH,B01H6K7VM6′ template='ProductCarousel' store='animblis-20′ marketplace='US' link_id='a8de28a9-bdb2-11e8-96d9-7f10ecbd2f82′]
😀

Latest posts by Guest Blogger for Animal Bliss
(see all)