Exercise is crucial for both humans and canines to remain healthy. It's good to go on daily walks, but there are times when you should plan out something a little more fun. Just like you, your dog enjoys a break in the usual routine and a chance to go exploring. Here are a few ideas for fun activities to do with your dog outside, at least once a week, in place of your usual walk.
Outdoor Dog Activities
Head for the hills
Dogs love a chance for adventure, and a hike is a great way to show them a new experience. Go to a place that is dog-friendly and see all that nature has to offer. Steer clear of high grass and brush, as you are more likely to encounter pests such as ticks there. If there is a set path, follow that and you should be good to go. If not, just look around and use common sense.
Go for a swim
Clearly this one depends on the weather, but if it's sunny and warm outside, this is a great option. Dogs instinctively know how to swim, but you don't need to take them to deep water for this to be enjoyable. Even if it's just wading through a creek to cool off for a few minutes, you'll be your dog's hero if you take them on some kind of aquatic adventure.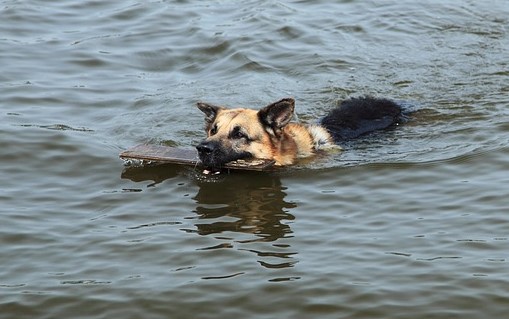 Go off-leash
Many cities have designated parks or sections where dogs can run free. Find one in your area and make a day out of it. You can pack a picnic lunch with both dog and human food. Take a tennis ball, Frisbee or other outdoor dog toy and be prepared to meet other humans and their canine companions! It's a great chance for positive socialization, and remember to take some pictures, because you'll surely create memories.
Whatever you decide to do with your dog, make sure it is fun and safe. Your canine companion deserves to have fun just like you. Plan out the activity and treat it like any recreational thing you do for yourself, because your dog looks forward to it as much as you do.
~~~
ABOUT THE AUTHOR:  Ron Rutherford enjoys reading, writing, dogs, and the great outdoors. He writes for Havahart Wireless, manufacturers of quality electric fencing for dogs.
3 Fun Activities to do With Your #Dog Outside Click To Tweet
♥♥♥♥♥

Latest posts by Guest Blogger for Animal Bliss
(see all)