5 Important Tips on Raising a Kitten
I think we can all agree kittens are adorable, but be aware kittens are a lot more work than a full-grown cat. Even though the kitten years are often the cutest, remember that they are a lot of work. Here's a list of things you need to consider and important tips on raising a kitten before you bring one home.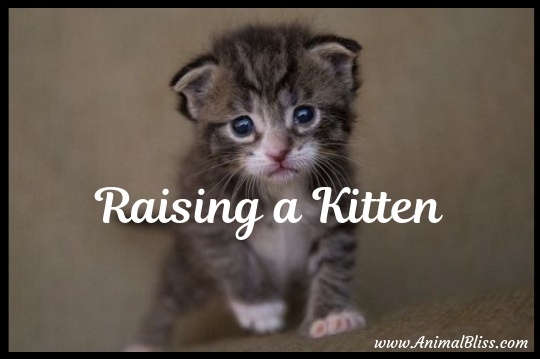 1. Visit the Veterinarian 
Within the first week of bringing your kitten home, you should schedule a vet appointment. This will give you an idea of their overall health, as well as socialize and adjust them to tolerate vet visits.
·     Vaccinations: Kittens usually receive their first vaccinations at eight weeks old, then get booster shots until they are 16 weeks old. Conventional vaccines for cats are feline leukemia, rabies, and distemper. Vaccines are crucial to protecting your cat from a potentially life-threatening illness.
·     Preventative Medication: Your vet should check your kitten for fleas, worms, and intestinal parasites. Ask your vet if they recommend heartworm or topical flea preventative for your kitten. Preventative measures can help save your kitten from future stress and discomfort.
·     Spaying/Neutering: There is an overpopulation problem for cats; only about half of the cats in shelters are adopted, and about half of them get euthanized. As cute as baby kittens are, the responsible option is to not contribute to overpopulation and spay/neuter your kitten.
2. Proper Diet and Feeding for a Kitten
Adult cats only need to be fed once or twice a day; the same does not go for kittens. Kittens are rapidly growing and expending a lot of energy. For kittens under six months old it is recommended to feed them six small meals a day. For kittens that do not have weight problems you could also leave out unlimited kitten food for them to graze as they please, but being in control of the feedings establishes a strong bond between you and your cat.
Kittens need a mix of canned and dry food, as they cannot effectively chew dry food with their small teeth. Due to this, they may not get all the nutrients they need from dry food alone. It is highly recommended to research high-quality brands of cat food as opposed to store brand/generic food.
Related: 
This is Why Adopting a Pet is a Great Thing
3. Litter Box and Scratching Post Training
It is essential to establish good behavior habits in your kitten early on, so they do not develop bad habits such as scratching up furniture or peeing outside their litter box.
·     Litter box training: Cats are clean and tidy animals, naturally inclined to go to the restroom in the same spot. Kittens still need a little help to establish the use of a litter box. There are specialty litters with herbs that attract cats to them. Also, make sure the litter box is easily accessible so it is not a hassle for your kitten to use. If your litter box is too tall, you can roll up a towel next to the box for your kitten to use to climb up into it.
·     Scratching post training: It is a natural instinct for cats to scratch. It keeps their nails filed and helps stretch out their bodies. Introducing scratching posts early on can assure your coffee table doesn't become the hot spot for scratching. Place the scratching post next to areas your cat is prone to scratch as a healthy alternative. You can also make the scratching post more enticing by scattering catnip around it or offering treats when it is used.
4. Gradually Introduce Kittens to their Environment and New Stimuli
A kitten exposed to a multitude of stimuli and human socialization grows up to become a well-adjusted cat. Some ways to adjust your new kitten are:
Provide objects to explore such as paper towels and boxes
Take them on car rides and get them acclimated to a crate
Have friends over to play with your new kitten
Pet them frequently
Expose them to other cats and animals while you carefully monitor
Do not be afraid to expose your kitten to loud noises and new stimuli; it will help them become well adjusted as cats. Do so gradually, as not to make it an aversive, negative experience.
Newborn kittens should be kept in one room with everything they need, and then monitored when they are first exploring the house. Make sure your home is kitten-proofed so there is nothing hazardous they can get into.
Related:
To Buy or Adopt? How to Save the Life of a Cat
5. Create a Loving Bond with Your Kitten
Cats get a bad reputation for being aloof and uncaring. Cats may not show affection the same way as dogs, but it is entirely possible to have a loving bond with your cat. If you socialize and give plenty of attention, pets, and care to your cat as a kitten, you are sure to have a special bond with your cat for life.
~~~~~
"5 Important Tips on Raising a Kitten"
Guest Writer: Jackie Johnston, Co-founder of CatWorld.co
*** Please Share ***
5 Important Tips on Raising a Kitten #PetBlogShare #AdoptingACat #KittenCare
Click To Tweet



MY QUESTION FOR YOU:
Do you have any other tips to add on raising a kitten?
*** Leave your comment below. ***
(It's just sexy!)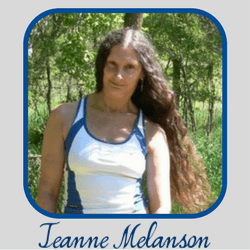 Peace
DISCLOSURE: Animal Bliss is a participant in the Amazon Services LLC Associates Program, an affiliate advertising program designed to provide a means for us to earn fees by linking to Amazon.com and affiliated sites.
(In other words, we'll get a very small (teeny tiny) commission from purchases made through links on this website.)
So, go on … Don't be shy!
Buy Something BIG and Expensive!
Buy a Jaguar. Or a Ferrari.
Thank you!
😀
[amazon_link asins='B003I851O6,1524744069,B075JNTQSG,B076P68KPS,B000MVJJ8G,B00ZUC8B2M' template='ProductGrid' store='animblis-20′ marketplace='US' link_id='bff9fcdb-9568-4b83-be17-1f1af2e9a160′]
😆

Latest posts by Guest Blogger for Animal Bliss
(see all)