Paw Care for Your Dog
You don't want your dogs to have rough and unhygienic paws, do you? The paw that gives you a high-five or shakes hands with you needs extra care. This article deals with paw care for your dog.
You need to go the extra mile to make sure that those happy feet always feel like a comfortable pillow. We are here to help you achieve precisely that. Taking care of those paws might seem like a hassle, but it's worth it!. So, let's jump right to it.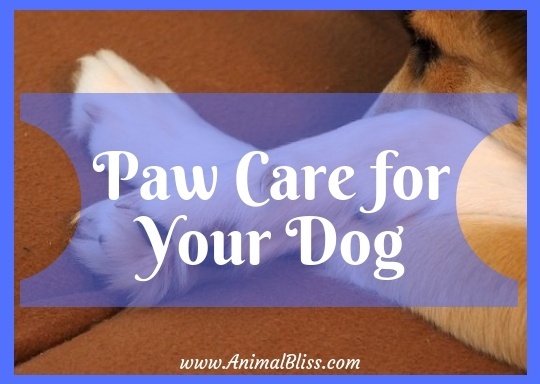 Why Paw Care for Your Dog Is Important
Paw care for your dog means to moisturize the skin of your dog. It nourishes the skin and prevents dryness. It also takes care of any fungus and growing bacteria. Studies have shown that regular paw cleaning decreases the amount of paw-licking by the dog.
Trimming your dog's nails can make your furniture and floors last longer. It will stop your dogs from scratching all your beloved belongings. Plus, the condition of the paws directly affects their agility directly.
Different Aspects of Paw Care
Complete paw care is a significant undertaking, and each section should be given equal importance. Let's go over them one by one.
Nail Trimming
You need to cut the nails routinely and adequately. Trimming twice a month is a good start. Soak the paw of your dog in shampoo water before you start to trim. Take a sanitized clipper and take your time. File the sharp edges to get smoothness.
Paw Moisturizing
Several big brands sell paw moisturizers. You can either buy them or make your own at home with simple ingredients like rose water, cucumber extract, and so on.
Apply a moderate amount of moisturizer on the paws and rub gently. You should quickly check the condition of the paws. It will help you understand how much moisturizer you should use.
Paw Medicare
Paws are sometimes prone to damages from cuts and splits. You should monitor this and apply ointment when necessary. The cuts can deepen or get infected if you leave them untreated for too long.
Dietary Plan
You can bring changes to the dietary supplement of your dogs. It will help to ensure moisture and firmness of the paws. Look for food with a higher level of vitamins and nutrients. Make sure your dog drinks a lot of water which is essential for healthy skin.
Going the Extra Mile
You can try massaging the paws now and then to get the blood flowing, helping to keep their paws stay healthy. Try smoothing out the hair near the paws to reach maximum smoothness.
RELATED:
Winterizing Your Home for Happy Paws
Paw Care for Your Dog – Quick Tips
These tips will help you to stay one step ahead of any problems in paw care. Let's take a quick look.
Watch Out for The Seasonal Changes
Different seasons require different care. For example, you might need a lot more moisturizer in the winter than the summer. On the other hand, the summer might require more frequent cleaning than in winter.
Look for Vitamin E Enriched Foods
This is another crucial element to be aware of.  If you feel like the skin of your dog's paw is way too soft then you can try feeding your dog vitamin-enriched food, giving them the natural moisturizer they need.
Check the Surroundings
Make sure that your dog's toys are safe. A sharp object can cause damage to his paws and teeth. Remove questionable toys from the play area and always monitor the things that he plays with.
Be Playful
You can try being playful with those paws. Paint the nails in a different color or teaches your pup to allow handling of the paws. It's all fun and can keep your dog's paws stimulated. Try dressing your dogs up in different dog boots to glam him up. It creates a stronger bond between you and your dog.
The Do's and Don'ts
Here's your ultimate checklist on what to do and what not to do while taking care of the paws. Let's run through one at a time.
Do's
* Use a homemade moisturizer for the paws whenever you feel it is necessary.
* Trim the shorter hair of the paws and comb them frequently.
* When massaging, work from the bottom and work your way up.
* Perform occasional checkup of the paws.
* Ensure the bone and skin condition of the paws are perfect.
* Make changes to the feeding chart according to the skin conditions.
Don'ts
* Use condiments that can cause allergy for the dog;
* Soak your dog's paws for too long before nail trimming;
* Apply too much pressure while massaging;
* Cut the nails too short;
* Over-moisturize.
Conclusion
Your dog gives you unconditional love and affection. So, as a concerned dog owner, you should go the extra mile and care for your dog's paws. They are one of the most sensitive areas of your dog and need some attention. A softer and firmer paw means a more playful dog.
Ruff Ruff and away!!
~~~~~
"Paw Care for Your Dog – Everything You Need to Know "
Guest Writer: Kaylie is all about heats and hugs. She is a content creator at Dogviously and prefers a simple life and believes in sharing. She can sync-dance with Sera – her Golden Retriever. Check out her recent article on winter dog boots." 
*** Please Share ***
Paw Care for Your Dog - Everything You Need to Know
Click To Tweet

Hey! Check out my new AMAZON store.

MY QUESTION FOR YOU:
Do you have any other advice about paw care for your dog?
*** Leave your comment below. ***
(It's just sexy!)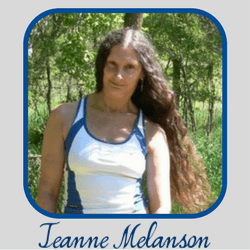 Peace
DISCLOSURE: Animal Bliss is a participant in the Amazon Services LLC Associates Program, an affiliate advertising program designed to provide a means for us to earn fees by linking to Amazon.com and affiliated sites.
(In other words, we'll get a very small (teeny tiny) commission from purchases made through links on this website.)
So, go on … Don't be shy!
Buy Something BIG and Expensive!
Thank you!
😀
[amazon_link asins='B0002IJQDC,B07569Y1F9,B01LWMGOC2,B017KYU8J6,B01MSN3ZLW,B072P1GKGC' template='ProductGrid' store='animblis-20′ marketplace='US' link_id='04e2aa33-0fc8-11e9-8a0b-8fa762306f1a']
😆

Latest posts by Guest Blogger for Animal Bliss
(see all)