Picking a Pet Based On Your Housing Type
You are going to be moving into your new place soon, and you were thinking about acquiring a pet. In the interest of being a responsible pet owner, you anticipated that certain pets might do better than others in the type of housing option you are choosing. This is an aspect that too many pet owners do not give enough thought to beforehand, often leading to animals being returned or sent to shelters when things don't work out. So, here are a few things to consider that will help you in picking a pet based on your housing type.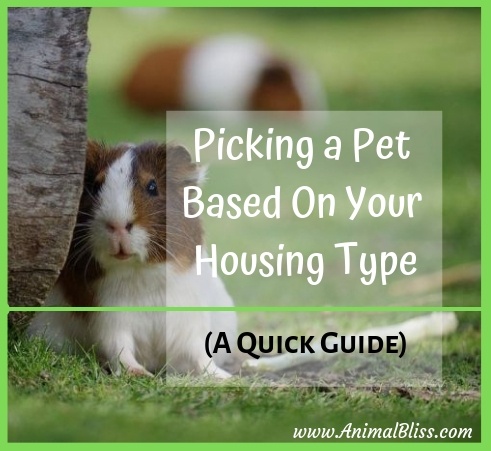 A House with Little to No Yard
When it comes to owning a dog, it is generally a good idea to have enough of a yard for your pet to access. These animals need space to run, play, and do their business. If your home does not have much of a yard, then a cat, bird, or ferret would probably be a more practical pet. While these animals require their own space, they are often best suited to strictly indoor living and won't require you to take them outside. If you're interested in a bird, be sure to do thorough research into their care needs, however, as many do not do well when kept in their cage the entire time. Unless you own the house yourself, you might not want to risk the damage caused by bird poop on the floors and nibble marks on the blinds.
A Mobile Home
If you move into a mobile home, a dog may potentially work for you as long as you take it out frequently yourself. Letting a dog run around unsupervised is dangerous for them, so they're only best in this situation if you're going to be spending a lot of time outside of the mobile home with them. A cat is not well-suited to this situation, as they are safest as indoor animals and would not like the extremely confined space. If you're okay with sharing the room for their cage, a rat or other small rodent would be best suited for this living situation. Reptiles are also an option if you can adequately regulate the temperature of their enclosure, though some reptiles require more space than you may be ready to accommodate.
RELATED:
Guide on Moving and Renting With Your Pet
Condominiums
If you want a pet in a condo, then the type you get relies heavily upon the rules set by the HOA in the area. Looking for new construction condos for sale beforehand can help you ensure that you get in early on much-coveted, pet-friendly condos that will allow you to keep a cat or dog on the premises. If you are already in a condo and pets are discouraged, you may be able to speak to your landlord or HOA representative about compromising in a reptile, as these pets are much cleaner and quieter than other animals. While some reptiles are marketed as low maintenance, such as leopard geckos or ball pythons, and are great for beginners, you'll want to do your research well in advance to ensure that you are aware of their feeding and housing needs and are sure that you can accommodate them. If you're squeamish about keeping and feeding "feeder" insects or mice, then you may do better with a hamster or hermit crab. Also be aware of the needs of these animals, however, especially hermit crabs, as many hermit crabs die yearly due to improper care.
Multi-Family Home
Multi-family homes carry the same problems as condos, where you have a landlord that you need to work with if you want a pet on the premises. Once again, small animals such as rodents and reptiles are easier to convince a landlord to allow, though many landlords offer pet-friendly housing so long as you pay for damages and give a deposit. You'll also want to ensure that your housemates don't have any allergies that could conflict with getting a cat or a dog if that's what you're going for. Guinea pigs can also be fun for those who want a smaller animal with more personality but do keep in mind that they have more maintenance needs than most people are aware of. Guinea pigs are social animals that should always be bought in pairs and require large enclosures to run around properly. With any animal, it is essential that you do your research on their care needs, and to discuss those needs with your housemates to ensure that you don't have conflicts later on.
Not every pet is going to be the best fit for your new living space and not every "low maintenance" pet is suited for your living situation. Be sure that you know everything about keeping your desired pet healthy and happy before you make that commitment so that you are fully prepared and aware of how to accommodate them in your space. Also, it is important to remember that you have to budget for a pet's needs, including vet visits, so that you don't get the perfect pet that you later find you can't afford to care for.
~~~~~
"Picking a Pet Based On Your Housing Type"
Guest Writer: Meghan Belnap (see BIO below)
*** Please Share ***
Picking a Pet Based On Your Housing Type #petAdoption
Click To Tweet

Try Amazon Prime 30-Day Free Trial



MY QUESTION FOR YOU:
What dog breed do you have?
*** Leave your comment below. ***
(It's just sexy!)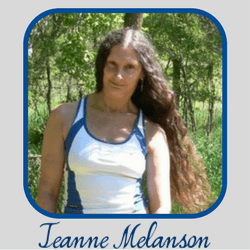 Peace
DISCLOSURE: Animal Bliss is a participant in the Amazon Services LLC Associates Program, an affiliate advertising program designed to provide a means for us to earn fees by linking to Amazon.com and affiliated sites.
(In other words, we'll get a very small (teeny tiny) commission from purchases made through links on this website.)
So, go on … Don't be shy!
Buy Something BIG and Expensive!
Buy a Jaguar. Or a Ferrari.
Thank you!
😀
[amazon_link asins='0764167294,146542976X,1623706947,1465408444′ template='ProductCarousel' store='animblis-20′ marketplace='US' link_id='0b15ebb0-e87a-11e8-b4e2-a32ce856b918′]
😆

Latest posts by Meghan Belnap
(see all)