How to Prepare for Emergency Veterinarian Expenses
Taking your pet to the vet for an emergency is something that can leave you in financial straits if you don't have a plan to prepare for emergency veterinarian expenses. Dealing with the aftermath of an emergency can sometimes be the hardest part. Here are some of the techniques that you can use that will enable you to cover those unexpected costs.
Create a Fund
Having a savings account for those unexpected expenses is always a good idea. This will allow you to take care of your pet without having to skimp out on the proper treatment protocol. As your pets get older, they're more likely to require regular veterinary care. Get ahead of these emergencies by scheduling regular checkups. When an emergency does occur, know where to take your pet. This will allow you to price check before you have to make a decision.
Establish a Plan
A large upfront vet bill can break your budget. Look into setting up a payment plan with your vet's office. This will help you to manage the costs that go along with an emergency visit. If your vet isn't willing to establish a payment plan with you, consider getting a personal loan to cover the costs. Ask about interest rates so that you can get the best rate. There are even special loans that you can get when it comes to paying vet bills.
Related:
First Aid Kit For Pets, Emergency Supplies Checklist
Purchase Insurance
Pet insurance is another option so that you aren't stuck paying for emergency expenses or even preventative care. Look into getting this type of insurance with an independent insurance agent so that you aren't stuck with one veterinary clinic's plan. You can customize the level of insurance that you require for your pet, knowing that you have all of your bases covered no matter where you live.
Request Aid
There are programs available for those that need help covering the costs of their pet's medical care. The Humane Society may be able to assist you with finding a nonprofit group in your area. These types of groups are designed to help you cover costs without having to surrender your pet. There may even be clinics in your area that offer lower-cost vet care to help you manage your expenses. Investigate what's available to help you manage your costs.
A trip to an emergency vet can really set your budget back. Use these methods so that you can prepare for any unexpected veterinary expenses before they have a chance to crop up.
~~~~~
"How to Prepare for Emergency Veterinarian Expenses"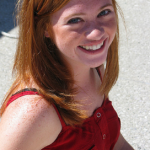 Guest Writer: Brooke Chaplan is a freelance writer and blogger. She lives and works out of her home in Los Lunas, New Mexico. She loves the outdoors and spends most of her time hiking, biking, and gardening. She recommends for businesses to look into IT consultant companies near them. For more information, contact Brooke via Facebook at facebook.com/brooke.chaplan or Twitter @BrookeChaplan
*** Please Share ***
How to Prepare for Emergency Veterinarian Expenses
Click To Tweet


MY QUESTION FOR YOU:
Do you have funds ready in case of an emergency?

Latest posts by Guest Blogger for Animal Bliss
(see all)