Simple Tips to Keep Your Rabbit Healthy
As all rabbit lovers know, there are routine steps you must take for proper rabbit care. Follow these three simple tips to keep your rabbit healthy and happy so that you can enjoy a long life together.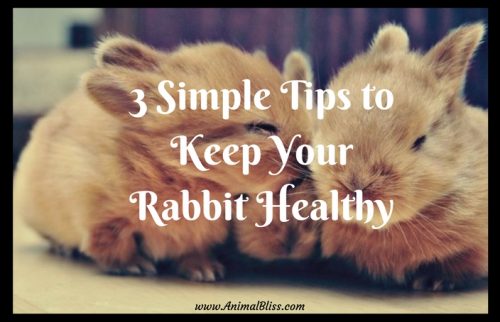 1. Regular Exercise
Rabbits by nature, are free-roaming and able to get as much exercise as they need throughout the day. Pet rabbits are no different than wild rabbits in that they require regular exercise to remain as healthy as possible.
The amount of exercise your rabbit gets can vary a considerable amount depending on whether they live indoors or outdoors. If your rabbit lives in the house, it can have more of an opportunity to get exercise because house rabbits can often get the full run of the house. In theory, this gives them unlimited opportunity to exercise
If your rabbit lives outdoors, there are still great opportunities to allow it to get exercise. Make sure you have a rabbit-run within your garden. It also helps to have a suitable rabbit hutch with a living area and a run allowing it to exercise at will. Remember, if you let your rabbit play outdoors, whether it's free to roam or in a run, you should always be present, allowing you to supervise your rabbit and ensure its safety.
RELATED:
How to Properly Clean a Rabbit Hutch
2. Bunny Proof your Home
A key point to consider when keeping your rabbit healthy is ensuring it lives in a safe environment to exercise. Bunny-proofing your home can be a big help. If you look around your house, the likelihood is that there are aspects of it that can be considered unsafe for a rabbit. As you know, bunnies like to hop around and can jump pretty high.
We appreciate it can be quite an effort to bunny-proof your entire home. So, you might find it easier to block off specific areas of your home. An excellent way to do this is using baby gates or pens intended for other animals such as dogs. Remember, if you do choose to buy something to block off a whole room you need to be cautious, making sure your rabbit cannot chew through the material (we recommend using metal). You also need to ensure that the rabbit isn't able to jump over the gate or pen.
Bunnies can squeeze into really tight spaces some of which may not be safe for your rabbit to play. For example, the area behind your TV would be simple for your bunny to squeeze into. And your rabbit won't know that it's not meant to chew those electrical wires.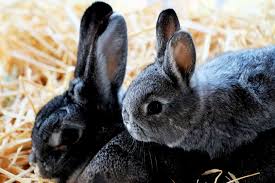 3. Diet
If your rabbit's diet isn't on point, it may be at risk of health issues. Just like us humans, your rabbits need a well-balanced and nutritional food. Unlike us humans, domesticated rabbits can't control what they eat. So, it's down to you as the owner to ensure you're feeding it the best food.
Your rabbit should always have access to good quality hay. If possible having grass available for your rabbit to graze on would be a bonus. Rabbits spend much of their days grazing naturally, so it's vital that you're able to supplement this through grass and hay. Rabbits have complicated digestive systems and need these foods to function properly.
We also recommend buying good quality healthy rabbit food. Follow the manufacturer's instructions regarding portion size. However, be wary these are just guidelines and may vary depending on the size and weight of your rabbit, You may need to adjust these recommendations slightly.
Rather than using store-bought snacks, we recommend using vegetables such as carrots, but in controlled amounts, because of the high sugar level in fruit and vegetables.
~~~~~
"3 Simple Tips to Keep Your Rabbit Healthy"
Written by GUEST AUTHOR: RabbitSpot, who has also written an article on weight loss tips for overweight rabbits.
*** Please Share ***
3 Simple Tips to Keep Your Rabbit Healthy #Rabbits #RabbitCare #Bunnies
Click To Tweet

MY QUESTION FOR YOU:
Do you have rabbits in your household?
*** Leave your comment below. ***
(It's just sexy!)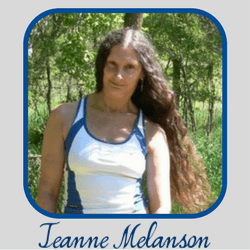 Thank you for visiting my blog today!
PEACE
DISCLOSURE: Animal Bliss is a participant in the Amazon Services LLC Associates Program, an affiliate advertising program designed to provide a means for us to earn fees by linking to Amazon.com and affiliated sites.
(In other words, we'll get a very small (teeny tiny) commission from purchases made through links on this website.)
So, go on … Don't be shy!
Buy Something BIG and Expensive!
Thank you!
😀
[amazon_link asins='B00ESCUQX2,B00T8NIOEO,B06XTWZ857,B004N7NFSK,B01J717BKO,1533466424′ template='ProductCarousel' store='animblis-20′ marketplace='US' link_id='2a9c7ea7-102a-11e8-b2d2-992a99baa83b']
😀
Latest posts by Jeanne Melanson
(see all)