8 Adorable Toy Dog Breeds
Not everyone has the time or space for a large breed, and not everyone has the energy to keep up with the needs of a medium breed. The solution? A toy breed, of course! Toy dog breeds are some of the most loving human-oriented pups on planet earth. You will often find a toy breed walking from room to room looking for someone who will give them affection. And why wouldn't you? Toy breeds are small enough so they can sit on your lap while you are on the computer, or watching tv. These dogs don't mind the activity as long as they can enjoy their time with you.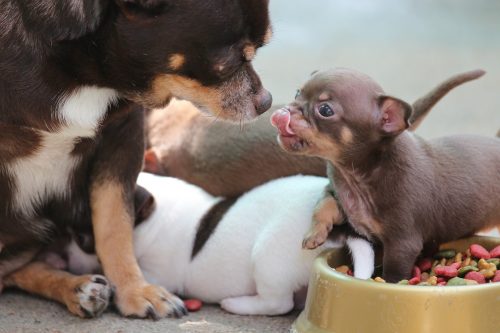 Most people think of toy dog breeds as those lifeless balls of fluff blankly staring out at the world from celebrities' purses. This couldn't be further from the truth! These are intelligent, energetic dogs who adapt well to any lifestyle. Many toy breeds were bred specifically to be companion dogs. Toy dog breeds are ready to love, protect, and cuddle with their owner at all times. If you are looking for a loving companion who will stay by your side through thick and thin, a toy breed might just be for you.
8 Toy Dog Breeds to Brighten Your Day
#1 – Shih Tzu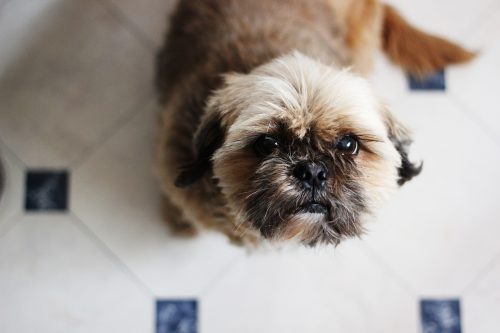 I own a Shih Tzu/Daschund mix and let me tell you, these dogs love their families. Shih Tzus are prone to following their owners around everywhere. This may seem like stalker behavior at first, but I can assure you, these dogs are simply looking for a lap to sit on so they can get all the cuddles for themselves. These playful pups are perfect for any apartment dwellers, as they love to be at home as much as they love being outside. Exercise is still important for these dogs, but luckily they don't require as much activity as a larger dog. Despite their size, this toy breed can be somewhat protective of their owners. Dubbed the "little lion," these pups are not recommended for families with small children. Their protective personalities can turn aggressive in the wrong situations, so be careful.
Exercise is still important for these dogs, but luckily they don't require as much activity as a larger dog. Despite their size, these toy dog breeds can be somewhat protective of their owners. Dubbed the "little lion," these pups are not recommended for families with small children. They are protective, often jealous, personalities can turn aggressive in the wrong situations, so be careful.
#2 -Cavalier King Charles Spaniel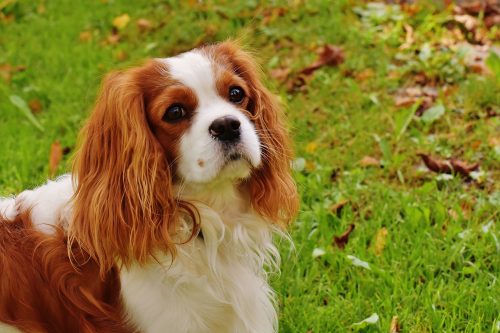 If you are looking for a dog who is great with people and other dogs, look no further. The Cavalier King Charles Spaniel is a gentle, quiet, loving breed who will always try to please their owners. These adorable, toy dog breeds are well suited to home life as long as you have time to take them out for a walk. Brushing is a must, with this long haired dog, as matting can become a problem.
Even though this breed's name may sound like royalty, it is important to let this dog know who the boss is. Smaller dogs sometimes have a problem with obeying their owners and see themselves as the leader of the pack. "Small dog syndrome" as it is called, is easily preventable by establishing yourself as a leader in your own home.
#3 – Papillon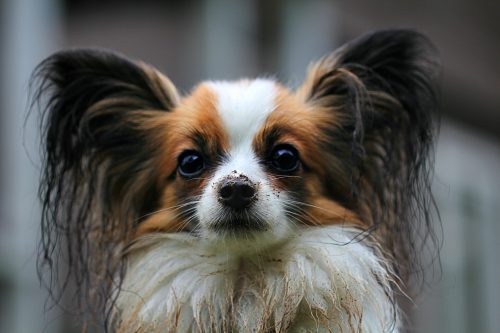 This tiny breed is one of the most energetic dogs, and they usually weigh less than 10 pounds! If you want some bang for your buck, go with this small, crazy-eared fluffball. A highly intelligent breed, the Papillon is very responsive to training. Be warned, though, the more intelligent the breed, the more likely they are to get bored. Papillons need plenty of toys and games to hold their attention but don't worry, after a long walk, this breed is easily tired and will usually be content to lounge around the house.
The Papillon is one of the friendliest, least aggressive, toy dog breeds out there. They are great with other dogs as well as children. Watch out, though, as this breed is more likely to get hurt by a child than the other way around. This toy breed will make a great addition to any home. These are not shy dogs, though they are prone to bark at strangers. An excellent characteristic of this breed is its independence, as the Papillon is not as likely to develop anxiety as many small dogs. : Dog Breeds
#4 – Miniature Pinscher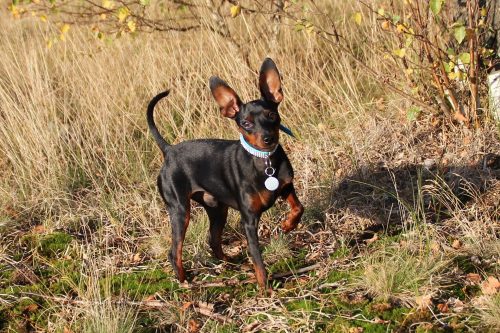 Not to be confused with their full-sized relative, the Doberman Pinscher, the Miniature Pinscher, is a small, very energetic breed. Min Pins (cute nickname) are highly active, naturally curious dogs who act like they are bigger than they are. This dog is a very protective breed, and they are not afraid to show it. It is not recommended you treat this toy breed as though they were a puppy, as they are assertive, naturally prey-driven dogs.
If you like playing rough without having to worry about getting your arm ripped off in a game of tug-of-war, the Miniature Pinscher is perfect for you. Don't let their size fool you, though. Min Pins are known to be assertive and stubborn. It is recommended you have some experience training a dog before handling one of these feisty little monsters. Be careful what toys you buy, though. These dogs will destroy just about anything you throw their way.
Related: A Short List of Top Hypoallergenic Dogs
#5 – Pekingese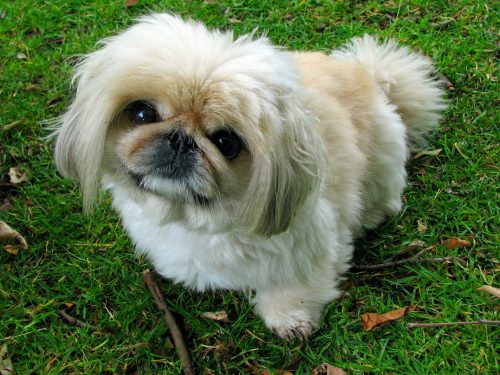 Ugly and cute, small and dominant. Pekingese are a conundrum, but they are a great breed for anyone willing to put up with their proud attitude. Pekes are a relatively low maintenance dog, preferring to lounge around and be waited on than to spend all their time playing in the yard. Though, this doesn't mean they don't need daily exercise.
Pekingese are one of the more stubborn breeds, so it is imperative you start training them while they are young. There is nothing worse than when your dog clearly understands they are being given a command, but they only turn up their nose and ignore you. To prevent this behavior use positive reinforcement training to convince your Peke that training is a fun activity. Pekingese will often try to assert dominance over other dogs and small children. It is recommended you make sure they are well socialized to minimize any risk of aggressive behavior.
#6 – Bichon Frise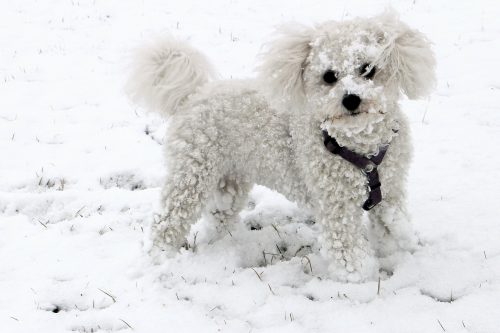 Cotton ball + dog = Bichon Frise. These lovable fluffballs know exactly how to snuggle their way into anybody's heart. I know a great family who used to own a Bichon, and every time I visited their house, it was everything I could do not to smuggle their dog back home with me. While some people note difficulty potty training this breed, learning tricks are where Bichons shine. This long-lived breed is a favorite for people who do not like picking fur off their clothes, as Bichons do not shed. Daily grooming, however, is a must. These toy dog breeds are afros with dog heads, and they are prone to matting and dirt accumulation.
While these dogs are incredibly friendly and energetic, they also have a tendency of growing attached to their owners. Separation anxiety is something to watch out for. They may be shy when meeting strangers at first, but once properly introduced, Bichons excel at winning over hearts with their playful, clownish antics. One thing to watch out for in this breed is their inclination to bark at noises or things they see out the window. Try to curb this behavior early to save yourself (literal) a headache in the future.
#7 – Maltese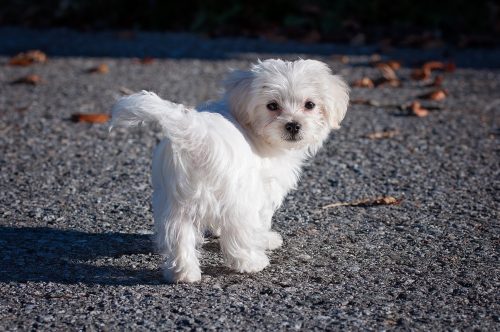 This breed of adorable mop heads makes wonderful companion pets for any owner who doesn't like to be alone. Maltese are known for their affectionate, kind nature, and feel right at home on their owners' lap. Low on exercise needs, Maltese only require a walk a day. There is no reason to worry about jogging up a hill while your dog pulls you, only to find out it has plenty energy left when you get home.
As far as tricks go, Maltese are quick learners, even at a young age. This toy breed has little issue with allowing strangers into its home as long as their owner seems okay with it. People with allergies might be put off by this breed's long flowing locks which seem to grow at an impossible rate. Daily grooming is a must, especially if you decide to keep your dog's hair long. Maltese are great with both dogs and cats, though they may have some trouble with children.
#8 – Havanese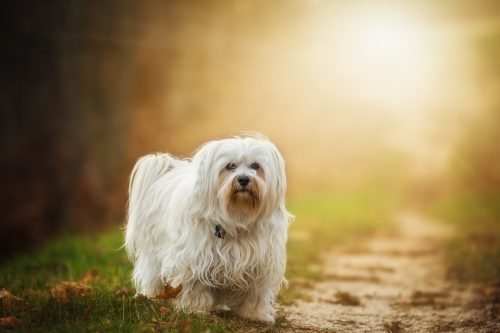 Like most toy breeds, the Havanese are family dogs who can't stand being alone. They make a great addition to a home that already has pets or an owner who works from home. Low on both bark and bite, Havanese tend to take on the traits of their owner. You sleep in; he sleeps in. You exercise? He exercises. Havanese are great apartment dogs due to their small size and a lack of need to vocalize.
While these are great dogs, they also are very emotionally dependent. If you are often away from home, your dog may become lonely or depressed. If you don't have the time to spend with this dog, it may not be the breed for you. However, if you have a family who can care for this dog while you are away, you will be greeted with an energetic, loving welcome when you return.
Conclusion
While toy dog breeds aren't for everyone, they are some of the most loyal dogs on the planet. Give one of these pups a chance, and they will fill your home and heart with all the love they can spare. However, if you are looking for a cute fashion accessory to stuff inside your purse, you should probably just go for a stuffed animal instead. All dogs need lots of exercise and toy breeds are no exception.
About the author
~~~~~
"8 Adorable Toy Dog Breeds to Brighten Your Day"
Guest Author Bio: Joshua Montgomery is the site runner at ThePawsHub.com alongside his trusty Rottweiler companion, Oliver. He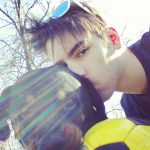 is an avid dog-lover, having owned dogs his entire life. Joshua owns three dogs with whom he spends all of his free time. When he is not writing articles you will find Joshua taking long, unnecessary naps with all of his pups laying on and around him. Follow him on Twitter and Instagram (@thepawshub) for daily dog pictures to make your day a little happier!
8 Adorable Toy Dog Breeds to Brighten Your Day, #dogBreeds Click To Tweet

[amazon_link asins='B017R0MSGE,B01N5NHH00′ template='ProductGrid' store='animalbliss-blog-20′ marketplace='US' link_id='838a9465-1500-11e7-8249-099dac9f11ac']

MY QUESTION FOR YOU TODAY:
Do you have any toy dog breeds in your household?
** Leave your comment below. **
(It's just sexy!)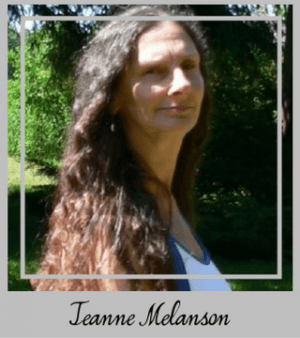 As always, thank you for taking the time to visit my blog!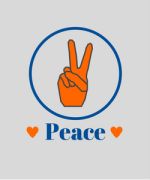 *
[amazon_link asins='146542976X,1465408444,1770858253,0764160001′ template='ProductGrid' store='animalbliss-blog-20′ marketplace='US' link_id='b2643446-2f75-11e7-8d8b-61e7d4f979d2′]
*
Disclosure: Animal Bliss is an  Amazon affiliate and will earn a (very small, teeny tiny) commission from purchases made through links on this website.
(Coffee money – thank you!)
😀

Latest posts by Guest Blogger for Animal Bliss
(see all)