Training a New Dog
Ideas on How to Get the Kids Involved
Getting a new pet is exciting for the entire family. Everyone wants to be a part of the pup's new life and getting him settled in. However, when training a new dog, it can be difficult for kids, particularly younger kids, to feel included in the dog's training and routine. There are a few ways you might be able to incorporate your children into your new dog's training regimen.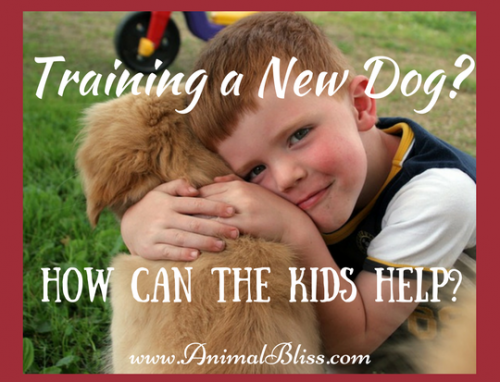 Have the Kids Dole Out Treats
Training a new dog means having lots of treats. Positive reinforcement is one of the best training methods, so it is important that you always have plenty of healthy treats on hand for each training session. While you focus on the basic commands and correcting improper behavior, you might want to let your kids do the actual rewarding.
For example, you tell your dog to sit, maybe push his bottom down into the sit position if he doesn't understand, and tell your kids to offer the reward. This is an easy task even for younger children to complete. If your new dog is a puppy, beware of nipping. Milk teeth are very sharp and can easily break the skin on small hands. Teach your kids to drop the treat in front of the dog instead of holding it in their hands.
Related: Most Common Dog Training Mistakes of First-Time Pet Owners
Let the Kids Do Maintenance Training
Teaching your new dog the basics can be tough and takes plenty of time. Kids likely won't have the patience to do the groundwork. However, for your dog to stay sharp, he will need regular training to remind him of his commands; this is where kids can come into play. Once your dog knows things such as "sit," "shake," and "lie down," you can have your kids run through short sessions to maintain your dog's knowledge of these words.
Tell Each Child to Pick a Party Trick
Kids love dogs that are trained to do silly things. Commands like "play dead," "spin," and "sit up" can be very fun for kids to teach their new dog. Have each child pick a fun trick they would like the dog to know and make it their responsibility to teach the pup that trick. If your kids are too young to teach a command by themselves, you may need to assist them.
Some other fun options might be "up," (the dog leaps straight up), "speak," or "sit up" (the dog lifts its upper body from a sit position and appears to beg).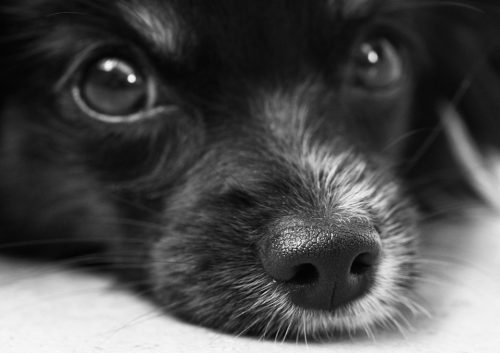 Put the Kids in Charge of Walks
Walks are essential for socializing a dog. Puppies in particular need to be exposed to some new situations, other animals, and other people if they are to be well-rounded adults. Walks also teach dogs not to react to alarming or exciting stimuli around them. You should spend the first few weeks teaching your kids how to walk with the new dog, ensuring they do not drag the dog, allow him to choke himself against his collar, or pull at the leash.
Related: How to Properly Engage Your Dog in the Training Process
If your kids are not yet old enough for this, and you do not have the time to get your pup outside, you can always hire a dog walker. Freelance walkers, sitters, and even dog-boarders are readily available on sites like Rover.com.
It is important to make the new dog a part of everyone's life. The kids should feel included in this life event, allowing them to bond with the new family member. It is possible to allow young children to be a part of the dog's training and incorporation into daily life. Let them pick a fun trick, designate them as holders of the treats, or have them perform maintenance training sessions once your new pup knows the basics. There are plenty of possibilities provided you first teach your kids how to interact with their new pet.
~~~~~
"Training a New Dog: How Can the Kids Help?"
Guest Writer: Paige Johnson is a self-described fitness "nerd." She possesses a love for strength training. In addition to weightlifting, she is a yoga enthusiast, an avid cyclist, and enjoys exploring hiking trails with her dogs. She enjoys writing about health and fitness for LearnFit.org.
Image via Pixabay by jameslee
Training a New Dog: How Can the Kids Help? #Dogs #DogTraining Click To Tweet

A QUESTION FOR YOU:
Have you let your children help you in training a new puppy?
*** Leave your comment below. ***
(It's just sexy!)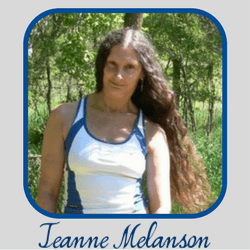 As always, thank you for taking the time to visit my blog!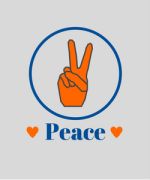 *
DISCLOSURE: Animal Bliss is a participant in the Amazon Services LLC Associates Program, an affiliate advertising program designed to provide a means for us to earn fees by linking to Amazon.com and affiliated sites.
 (In other words, we'll get a very small, teeny tiny) commission from purchases made through links on this website.)
(Coffee money – thank you!)
😛
[amazon_link asins='0761168850,1888047062,0316083275,0316610003,1118117557′ template='ProductCarousel' store='animalbliss-blog-20′ marketplace='US' link_id='1c20b707-7075-11e7-8f2c-c9700206cc73′]
😀

Latest posts by Guest Blogger for Animal Bliss
(see all)