German Shepherds are known for their loyalty, protectiveness, and overall high intelligence. But as German Shepherd Dog (GSD) owners know well, each dog has a personality all their own. Understanding the body language of German Shepherds and how your dog communicates will help with both bonding and training.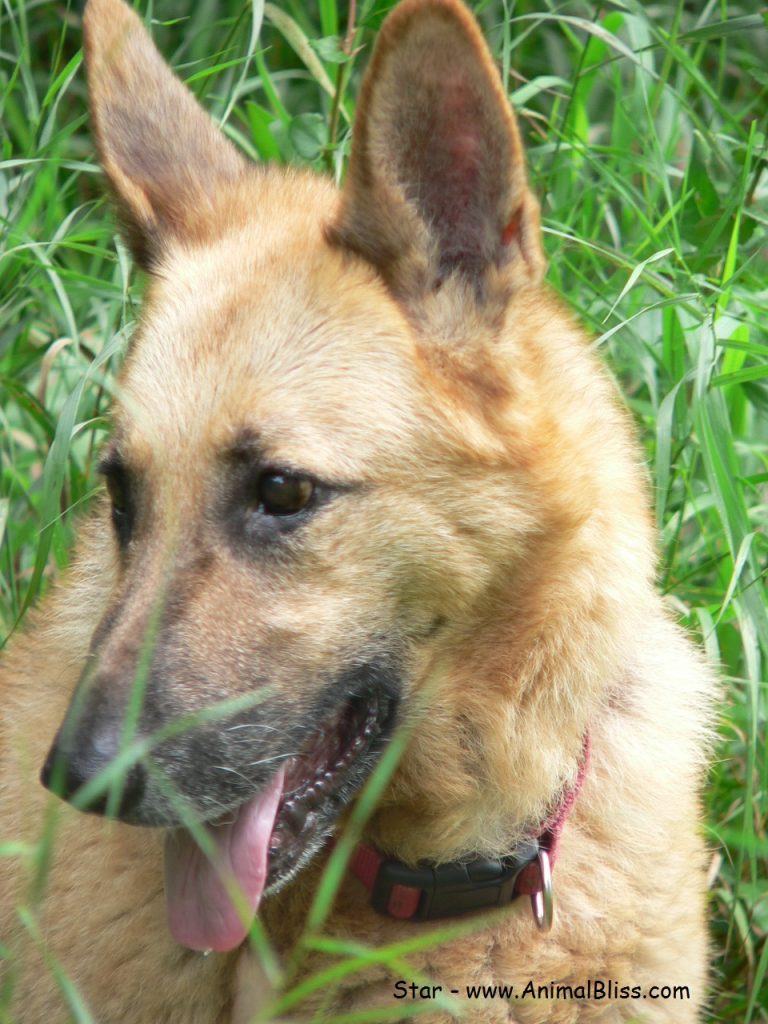 German Shepard Body Language
While the body language of dogs is a large topic, there are several quick tips you can learn very quickly. Our complete overview of German Shepherd body language is below:
Natural Abilities and Inclinations
German Shepherds are natural protectors, which is why they're often used as guard dogs and in law enforcement. This natural ability to protect is why they're often an excellent choice to help with security around the house too. Unfortunately, sometimes a GSD's inherent suspicion of the unfamiliar can lead to unwanted aggressive behavior.
The best way to prevent this is to socialize your dog at a young age. Get your GSD used to being around people and other dogs. They'll be far less likely to grow into an aggressive animal, although their natural instinct to protect your household will remain – only in a far more positive manner.
Every GSD is Unique
Your dog's personality will be reflected in their body language, which means there is no such thing as rules like, "When a dog does trait X he or she is feeling emotion Y." Instead, you want to notice relative differences in your dog's overall behavior – these differences in body language will reflect their mood and thoughts.
Related:
German Shepherds: Man's Or Woman's Best Guardian
The Tail's Tale
As explained in an issue of Current Biology, a dog's tail does a lot of his or her communicating. The muscles on the right side of the tail display positive emotions while the left shows negative. If your GSD wags his tail more to the right of his or her body, that dog is happy. More to the left and the dog is nervous, anxious or aggressive.
Tail Positions:
Tail wagging fast and wide – This means the dog is excited, happy and energetic. For instance, this type of tail wagging usually occurs when a GSD sees his or her owner after an absence.
Tail held high and straight – This means the dog feels confident and in control of a situation. The dog is feeling good.
Tail lowered – This means the dog is relaxed. However, while the tail is lowered, it is not between the dog's legs.
Tail lowered between legs – This signifies that the dog is afraid. The dog may also be upset or embarrassed.
Tail held loose and horizontal – This is when a dog is unsure about a person or thing. They're not necessarily ready to challenge the uncertain person, but they're not quite willing to make friends yet, either.
Tail wagging slowly – A dog does this when he or she is trying to determine if you're a friend or an enemy, and this is common when a dog meets a person for the first time. It's a slightly more affirmative action than a tail held loose and horizontal.
Tail held horizontally, but stiff and with a fast wag – This is an aggressive stance. The dog is agitated.
Canine Body Language – A Photographic Guide
Body Positions
Beyond the tail, there are many other ways a dog can express their feelings and intentions. Some common body language signs include:
Belly-up with exposed neck and/or genitals – This is a sign of submissiveness. The dog is telling you that you're in charge.
Bowed down on front paws. Rear held up with wagging tail – When a dog does this, he or she wants to play and interact with you. Dogs will do this to people and other dogs. Additional signs of wanting to play include pawing in the air and barking.
Lying down with one paw tucked under the body – This is a relaxed dog. He or she feels happy, safe and content, and is usually an invitation to pet the dog.
Frozen or stiff body – Be wary around this dog. He or she is uncomfortable, doesn't want to be touched and may bite if approached.
Bristled fur along neck and back – Don't approach this dog. When a dog raises his fur, he's scared, submissive and probably feeling cornered. A dog like this might even attack, so be careful.
Facial Features:
Like people, you can also tell a lot about a dog by their facial expressions. Here are some common ways a dog uses his or her ears, eyes and mouth to convey feelings:
Raised upper lip, bared teeth – This is a warning, usually accompanied by a growl. If a dog is snarling at you, don't approach any further and don't make any sudden movements because this is an aggressive move.
Corners of the mouth pulled back – Different than a snarl. A dog pulls their mouth back when they feel happy, relaxed and comfortable around you. In many ways, this is basically a smile.
Cocked head and twitching ears – This dog is confused about something and trying to learn. Typically, this shows interest but be careful as it may also indicate fear. You'll have to look for additional body language cues to determine what the dog feels.
Ears forward – This one is pretty straight-forward. The dog is trying to figure out what a sound is or where it's coming from.
Whites of eyes exposed in a half-moon shape – This dog doesn't want to be bothered. The dog may feel threatened, cornered or scared. Just leave the dog alone and, without approaching, try to alleviate whatever may be upsetting the dog.  
If Your Dog Could Talk …
… then we'd never have to guess how he or she is feeling. But body language is still a great substitute. By understanding how dogs use their face, tail, and body to express themselves you can always have a general idea of how a dog — even an unfamiliar one – is feeling. When you apply that general knowledge to a dog whose personality you know well, you can gain an even greater understanding of that dog.
Understanding your German Shepherd dog's use of body language helps with bonding, training and even identification of medical issues. So just because your dog can't talk doesn't mean he or she has nothing to say. You just have to know how to listen. Here's to excellent communication between you and your four-legged friend.
For more info on dog body language, visit us at Shepped.com.  Also on Twitter and Facebook

Guest Author: Andrew James 

Understanding the Body Language of German Shepherds, @sheppedcom #dogs, #dogtips Click To Tweet

Latest posts by Guest Blogger for Animal Bliss
(see all)