German Shepherd Mixes – Breed Profile
We're all familiar with the traditional look of the black and tan German Shepherd dog. Of course, they're sometimes black and sometimes white too. But you may not be familiar with certain German Shepherd mixes.
German Shepherds have been successfully bred with Golden Retrievers, Chows, Labradors, Pugs, Siberian Huskies, Collies, Welsh Corgis, Pit Bulls, Rottweilers, Poodles, Chinese Wolves, Akita, with the intention of combining the best traits of each of the breeds.  However, there is also a potential to breed bad traits, and health problems down the line that we know nothing of yet.
I wonder why there exists the present-day trend to have "designer dogs"? In my day, they were simply called "cross breeds."  And while the resulting dogs can be quite cute, with cutsie names attached, what is the big draw? It is a status-symbol? Do breeders get more money if they name a dog a "shepadoodle" as opposed to a "cross breed"?  I'll bet you a dollar they do.
Why not keep the breeds pure?  Especially the German Shepherd, which is such a beautiful, regal dog on its own? I don't understand. But I'm partial to Shepherds.
While I don't agree with this practice, I also do not judge. I offer the following infographic, created by Shepped.com, for your education.
***
German Shepherd Mixes - Breed Profile, @sheppedcom #dogs Click To Tweet
***
You may also enjoy:  "Jade the German Shepherd Saves Baby Girl, Baby Named in Honor"
***
A QUESTION FOR YOU:
What is your favorite dog breed? Do you favor purebred dogs or mixes?
***
***
*** Leave a comment below and remember to share. ***
It's just sexy!
As always, thank you for taking the time to visit my blog!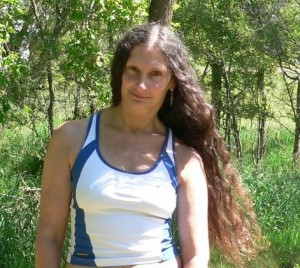 ♥ PEACE ♥

*
Latest posts by Jeanne Melanson
(see all)