Jade the German Shepherd Saves Baby Girl
Baby Named in Honor
This is a lovely, true story about a German Shepherd named "Jade" and a baby girl he found in a park one cold morning, abandoned.
After Jade found the baby girl, he led Roger Wilday, a 68 year-old retired engineer, to her.  The baby had been stuffed into a bag, only a few hours old, and with the umbilical cord still attached.  Mr. Wilday immediately called authorities and within minutes police and an ambulance arrived at the park.
The infant, now known as "Baby Jade," was named after her four-legged furry hero, who is likely responsible for saving her life.
"She is a hero dog," said Wilday. "There was no one else in the park at the time and it was very cold. If it wasn't for Jade that baby could have been dead."
The baby is expected to make a full recovery thanks to Jade the German Shepherd, her savior.
SOURCE:   http://www.godvine.com/read/bopsy-352.html
*
In memory of my German Shepherd, Star.  Died 10/2013, 14 years old.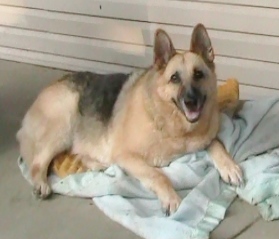 ~~~~~~~~~~~~~
Thank you for taking the time to visit my blog.
*
If hope you have enjoyed reading "Jade the German Shepherd" and feel inspired to pass it on to others.
*
You might also enjoy: Not Only Do These Dogs Pray Before Eating, They Clean Up Afterward Too
*
And remember … Speak kind to a stranger, cause you never know … it just might be an angel, come knocking at your door.
*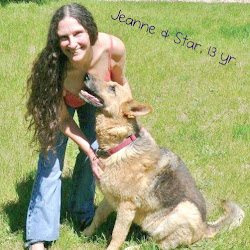 ♥ Peace ♥
Latest posts by Jeanne Melanson
(see all)