What to Do When Your Cat Has Allergies
As a cat owner, you love your cat as much as any family member, so it can be difficult to watch them suffer through allergies. Cats give people allergies, you might think. What can they be allergic to? But when your cat has allergies, and you watch them sneeze, sniffle, and wheeze, you find yourself desperate for a solution.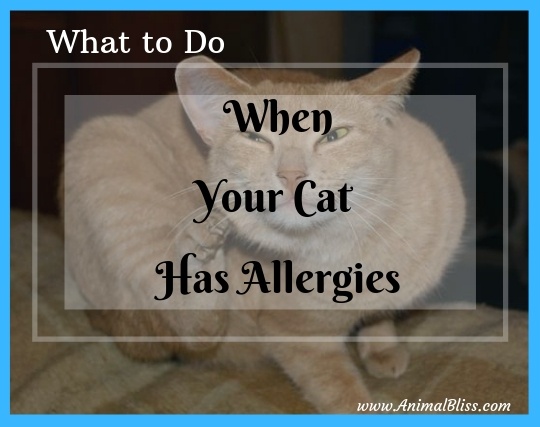 Does Your Cat Have Allergies?
Before you learn how to treat allergies in your feline friend, you first have to identify the problem. Believe it or not, Symptoms of Toxic Exposure in Cats, What are the Signs? are pretty similar to the symptoms of allergies in humans. They include sneezing, sniffling, snoring, wheezing, runny eyes, and swelling throats. However, because it can sometimes be hard to tell the difference between allergies and illness, you might want to bring them to a veterinarian to confirm your diagnosis.
What is Your Cat Allergic To?
 Of course, one of the best ways to treat cat allergies is to minimize their exposure to things they're allergic to. With cats, this can be difficult to identify. However, some common allergies include:
Dust and mold
Seasonal allergies
Food allergies
Allergies to cleaning products or scents
Food allergies often show themselves by producing runny stools and other gastrointestinal issues. Other household allergies may be mitigated by cleaning your house more often and changing the cleaning products you use. Unfortunately, like with humans, eliminating cat allergens can be a lot of trial and error. Your veterinarian may take blood samples to determine a more specific cause of your cat's allergies and to give you advice specific to your family. However, sometimes even a veterinarian can't definitively tell you what your cat is allergic to.
RELATED:
Symptoms of Toxic Exposure in Cats, What are the Signs?
Treating Your Cat's Allergies
Once you've determined when your cat has allergies, you'll want to treat them. If your cat is allergic to something like their food or a flea bite, your veterinarian will help you determine how to treat it. But if they have seasonal allergies just like with humans, you'll have to make some regular lifestyle changes to help them stay as allergy-free as possible.
There are several options for ensuring that the air your cat breathes at home is a little clearer. air purifiers, for example, can help limit the allergens your cat is breathing in while home. For an indoor cat, this may be the only environmental change you need to make. Even for an indoor/outdoor cat, however, air purifiers can give them a safe place to go when their allergies are acting up, even if it won't eliminate allergies entirely.
There are other household changes you can make to help your cat as well. For example, you could try removing old carpeting from your house and replacing it with linoleum or hardwood, which is easier to keep clean.
You can also try giving your cat a bath if they'll go for it. While many cats are averse to baths, soap-free allergy shampoo can help you get the allergens out of your cat's fur and soothe dry spots and itching. You should also keep up with monthly flea and tick treatments. Tick saliva is even more likely to cause allergic reactions in cats than pollen!
Finally, your veterinarian may be willing to prescribe a medication for your cat to take when their allergies act up. Just be sure that you're only medicating your cat under a veterinarian's supervision. Every cat's ability to handle medicine is different, and you don't want to inadvertently poison your cat when you're trying to help them!
Wrapping Up
 Our cats can't tell us when they're sick, which can make it especially heart wrenching to watch them suffer from a condition you don't know how to treat. Luckily, allergies don't have to be an accepted part of your cat's life. With intervention and treatment, you can nip allergies in the bud and help your cat feel better. In fact, while treating your cat's allergies, you may even find that you start to feel better too. After all, because humans can scratch their own itches and take Benadryl when needed, our allergies often go ignored. But by purifying your air and switching to hardwood floors for your cat, you're apt to find that your allergies dissipate as well!
~~~~~
"What to Do When Your Cat Has Allergies"
Guest Writer: Victor Owens has owned a dry cleaning business, traded in zebra skins, worked as an electrical engineer and wrote five books before he settled as chief editor of AllTheStuff.com. To help promote the site, he also contributes to websites like this one.
*** Please Share ***
What to do When Your Cat has Allergies #catCare
Click To Tweet

Try Audible and Get Two Free Audiobooks



MY QUESTION FOR YOU:
Do any of your pets have allergies? Do you?
*** Leave your comment below. ***
(It's just sexy!)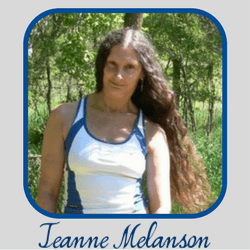 Peace
DISCLOSURE: Animal Bliss is a participant in the Amazon Services LLC Associates Program, an affiliate advertising program designed to provide a means for us to earn fees by linking to Amazon.com and affiliated sites.
(In other words, we'll get a very small (teeny tiny) commission from purchases made through links on this website.)
So, go on … Don't be shy!
Buy Something BIG and Expensive!
Buy a Jaguar. Or a Ferrari.
Thank you!
😀
[amazon_link asins='B01GIMSGWC,B01L2TA2HS,B007UI47PY,B008SM4GUW,B00OGPSW4G,B01M2WH4US' template='ProductGrid' store='animblis-20′ marketplace='US' link_id='5f905754-e7d5-4782-b2ad-75abb3035ac6′]
😆

Latest posts by Guest Blogger for Animal Bliss
(see all)