7 Helpful Tips for Leaving Your Pet Home Alone
Leaving your pet home alone can seem daunting, regardless if it's the first time or the hundredth time. It's natural to worry about your pet's happiness or possibly what kind of destruction you might come back to. (If and when that happens, here are a few tips on how to clean up.)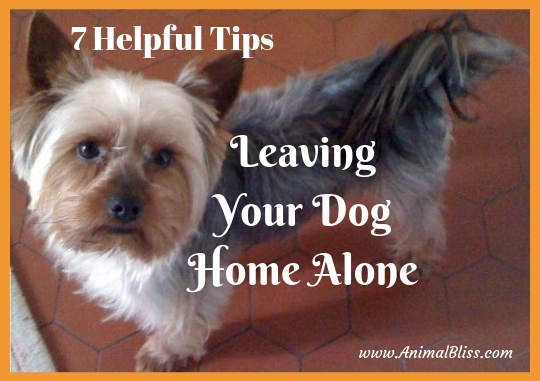 Since the time apart is mentally taxing on both the owner and the pet, here are a few ways to ease both of your minds. These are some helpful tips when you are leaving your pet at home for a day or overnight:
Automatic Feeder
It's best to invest in an automatically-timed feeder to dispense your pet's dinner around the same time you would feed him, which will keep your pet at ease knowing that while something is different, (you not being there), not everything is changing. 
Pet Camera
Getting a pet camera is more to help us feel better since your pup can't see you. (Let's be honest —if he could, that could lead to quite the fiasco!) Keeping an eye on your pets with a pet camera gives you peace of mind about how they're doing.
Plenty of Toys
Since your fur baby won't have you to depend on for play time, it's important to leave out plenty of toys so Fido can entertain himself. Interactive toys, like a treat dispenser, are also a great way to "play" with your dog while you're away!
For puppies, being left home alone can be especially stressful. It might be a good idea to leave some tasty chew treats to keep them occupied while you are away.
Tire Them Out!
Give your fur babies some extra lovin'!
About an hour or two before you go, give them so much attention and playtime that they get tired and get knocked out. By the time our pups wake up, you'll be home and ready to play!
RELATED:
Alleviate Anxiety in Dogs with 4 Herbal Remedies
Something Familiar 
Before you go, leave something of yours for your pup or kitty, so they have something that smells like you while you're gone. Since our pets bond with us like they're part of the family and have a powerful sense of smell, your scent will allow them to feel comfortable and familiar even when you're gone.
Don't React
 As odd as it may sound, it's important not to react when you're leaving. Cats are indifferent as we come and go, but dogs are a bit more dependent—especially if they have separation anxiety. If you give too much attention as you leave, Fido will want to come with you and may experience heightened stress when he realizes he's not going with you.
Ask a Friend
 Lastly, the best thing you can do for your peace of mind and your pet's safety is to ask a friend or a pet sitter to stop by and tend to their needs. It may cost some extra money, but it's worth it knowing that everybody is safe and happy, your pets are getting some nice socialization while you're gone, and your friend gets to hang out with your adorable pets.
It's a win for everybody!
It's important to remember that leaving your pet home alone for more than a day is a recipe for disaster unless a trusted friend or pet sitter can come to check on them and tend to their needs.
Every pet requires different attention—some dogs are more prone to separation anxiety, whereas cats are usually okay without interaction for a couple of days. Evaluate what kind of pet you have and how you could do the best for him or her.
~~~~~
"7 Helpful Tips for Leaving Your Pet Home Alone"
Guest Writer: Matt Clayton is the founder of PetHairPatrol.com. He lives in New York with his two golden retrievers: Ben and Jerry. Once he opened a carton of yogurt, and immediately there was a dog hair inside. That's when he decided to find the best ways to get rid of pet hair and start a website to share his knowledge. He has researched and reviewed hundreds of products that help you keep your home clean – even when you have furry roomies. Matt loves running and Italian pizza. He hates pigeons. And, obviously, pet hair! You can find Matt on his Facebook page.
*** Please Share ***
7 Tips for Leaving Your Pet Home Alone - how to avoid the stress and anxiety for both you and your pet. #separationAnxietyinPets
Click To Tweet

Try Amazon Prime 30-Day Free Trial



MY QUESTION FOR YOU:
Does your dog suffer from separation anxiety when you leave him home alone?
*** Leave your comment below. ***
(It's just sexy!)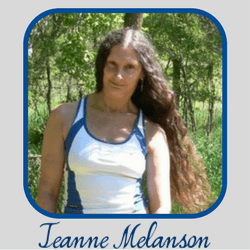 Peace
DISCLOSURE: Animal Bliss is a participant in the Amazon Services LLC Associates Program, an affiliate advertising program designed to provide a means for us to earn fees by linking to Amazon.com and affiliated sites.
(In other words, we'll get a very small (teeny tiny) commission from purchases made through links on this website.)
So, go on … Don't be shy!
Buy Something BIG and Expensive!
Buy a Jaguar. Or a Ferrari.
Thank you!
😀
[amazon_link asins='B01FXC7JWQ,B071DDBT7M,B0728KBTMH,B0029PUFAE,B000C9YHFS,B072NXTSF3′ template='ProductGrid' store='animblis-20′ marketplace='US' link_id='9e5ea865-e60d-44bf-80dc-0c8a394708be']
😆

Latest posts by Guest Blogger for Animal Bliss
(see all)