Herbal Remedies to Alleviate Anxiety in Dogs
Canines have a lot in common with human beings, their best friends. Dogs are just like people in that they are occasionally prone to episodes of anxiety. If you're interested in natural options which alleviate anxiety in dogs that can help your pup's issues, these four herbal remedies may be fitting. You should make easing your poor pet's worries one of your top priorities.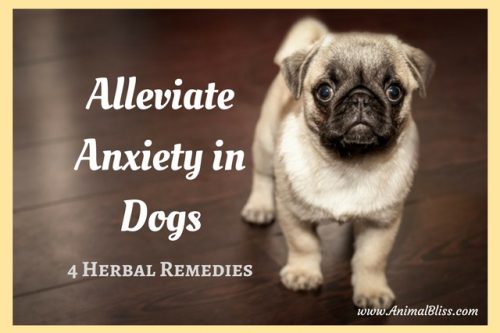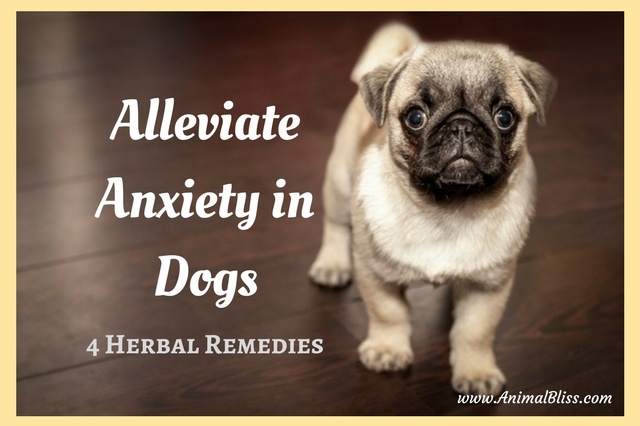 Try Chamomile
Is anxiety turning your usually happy pooch into a big bundle of nerves? Try chamomile. You can blend chamomile into your dog's meals. You can also give it to your pet in tea form. This herb is known for its calming abilities. It can even encourage restful sleep in dogs. Note, too, that chamomile can be useful for slight digestive woes. Stomach problems are sometimes associated with anxious behavioral patterns.
Test Valerian Out
Living with a dog that has anxiety issues can be heartbreaking. It can be tough to watch animals that simply cannot take it easy. Thankfully, valerian often is able to assist dogs that are part of that camp. It's a sedative that works in a stress-free manner. People often give it to their dogs to assist with major anxiety problems. There is a big bonus to valerian use as well. This herbal remedy is also equipped with the ability to minimize pain. If physical pain is one of the triggers of your pet's anxiety, valerian may be the answer.
RELATED:
Marijuana Treats for Pets – Benefits of CBD For Your Pets
Use CBD Oil
Is anxiety making your dog's life seem like a nightmare? Use CBD oil to help your furry friend out. This simple, safe, effective oil is capable of significantly decreasing anxiety in canines. As a result, it can be highly beneficial for animals that live in fear of loud sounds, large foreboding individuals, and even shadows. It can also be great for dogs that have severe separation anxiety. If your dog misbehaves any time you're away from home for hours and hours due to stress, they may be a strong candidate for CBD oil use.
Rely on Passion Flower
Passion Flower can also help dogs that have severe anxiety problems. It is a type of anti-convulsant that can relax dogs very well. Passion Flower can do a lot for the nervous system. It works rapidly and isn't at all habit-forming. This remedy does not lead to drowsiness in dogs.
Conclusion
Canine anxiety can be incredibly frustrating and distressing and can be tough on animals. It can even be tough on their caring human family members. Luckily, these herbal options can often significantly reduce anxiety troubles in our four-legged friends.
~~~~~
"Alleviate Anxiety in Dogs with 4 Herbal Remedies"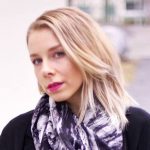 Author Bio: Rachelle Wilber is a freelance writer living in the San Diego, California area. She graduated from San Diego State University with her Bachelor's Degree in Journalism and Media Studies. Rachelle tries to find an interest in all topics and themes, which prompts her writing. When she isn't on her porch writing in the sun, you can find her shopping, at the beach, or at the gym. Follow Rachelle on Twitter and Facebook
Other Articles by Rachelle Wilber:
*** Please Share ***
Alleviate Anxiety in Dogs with 4 Herbal Remedies, #dogHealth #holisticHealing, #naturalRemedies
Click To Tweet

MY QUESTION FOR YOU:
Do you use natural or holistic remedies on your anxious dog?
*** Leave your comment below. ***
(It's just sexy!)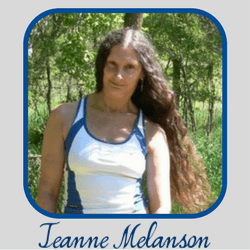 Peace
DISCLOSURE: Animal Bliss is a participant in the Amazon Services LLC Associates Program, an affiliate advertising program designed to provide a means for us to earn fees by linking to Amazon.com and affiliated sites.
(In other words, we'll get a very small (teeny tiny) commission from purchases made through links on this website.)
So, go on … Don't be shy!
Buy Something BIG and Expensive!
Thank you!
😀
[amazon_link asins='0997660708,B074JKLYGB,B079YJBGYY,B01E0388VU,1892193175,1977038336′ template='ProductCarousel' store='animblis-20′ marketplace='US' link_id='7f6610be-32a8-11e8-be8e-45597334af82′]
😀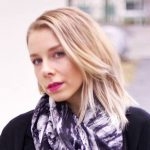 Latest posts by Rachelle Wilber
(see all)