Famous American Pet Toy Inventions Through History
Guest Writer: Rachelle Wilber
If there was a museum devoted to famous American pet toy inventions, the following toys would certainly have a place in their hall of fame.
Flavored Chew Toys
Chew toys, like the ones marketed by Benebone, have real flavors like bacon and peanut infused into the toy. The curved wishbone shape makes the bones easy for dogs to grab and chew to their heart's content. Millions have been sold over the years to dog owners as both a toy and a dental assist product that helps keep the dog's teeth clean and in good shape.
Cat Charmer Wand
The cat charmer is one of all-time great pet toy inventions. Almost every cat owner has owned one or more or during the life of their cat. It requires human interaction and some work, but it's worth it when you watch your pet doing back-flips and running around the run to catch the end of the snake-like wand. To see the wand in action, there are numerous videos on YouTube that show cats endlessly chasing the snake-like wand.
The Squeaker Tennis Ball
This innovative use of a standard tennis ball encourages exercise and playtime for both cats and dog. It doesn't take an online master's in American history degree to realize the genius behind this simple dog and cat toy. By adding the squeaker sound, the element of curiosity keeps the pet interested and engaged for a longer period of time. Covered with non-toxic material, the brightly colored regulation-size tennis balls won't break down your pet's teeth. The fact that the balls float makes them a fun pool toy for dogs.
Dog Frisbee
When Frisbee inventor Fred Morrison was offered 25 cents for a pie tin that he was tossing back and forth back in 1938, it got the wheels turning in his head. "There could be a toy here," he thought.
When Wham-O finally marketed the Frisbee in 1957, it was an instant sensation that remains so today. Dog owners quickly discovered their pets loved to chase the plastic disks, leap and snatch them out of the air. But because dogs tended to chew and ruin the regular plastic Frisbees, special Rubber Flyer Frisbee Dog Toys were introduced.
Whereas plastic Frisbees can crack and splinter from a dog's bite, the rubber version is soft and gentle to the dog's mouth and avoids cuts and possible infections. All of the pet toys described above are best sellers on Amazon.com with at least 2,400 customer reviews and a rating of at least 4.3 out of 5 stars.
*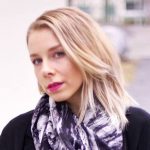 Guest Writer Bio: Rachelle Wilber is a freelance writer living in the San Diego, California area. She graduated from San Diego State University with her Bachelor's Degree in Journalism and Media Studies. She tries to find an interest in all topics and themes, which prompts her writing. When she isn't on her porch writing in the sun, you can find her shopping, at the beach, or at the gym. Follow her on Twitter and Facebook.
Other articles by Rachelle Wilber:
Famous American Pet Toy Inventions Through History Click To Tweet
Save
Save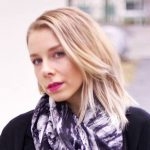 Latest posts by Rachelle Wilber
(see all)