4 Simple Dog Toys
for a Happy Healthy Dog
Owning a dog is rewarding and fun. It's also a big responsibility. If you want your precious pooch to be happy and healthy for life, you should invest in several toys. There are toys that are terrific for canine wellness. Some toys are excellent for the canine spirit as well. You should never neglect your dog's well-being. We recommend just 4 simple dog toys to make a dog happy and healthy for a long time.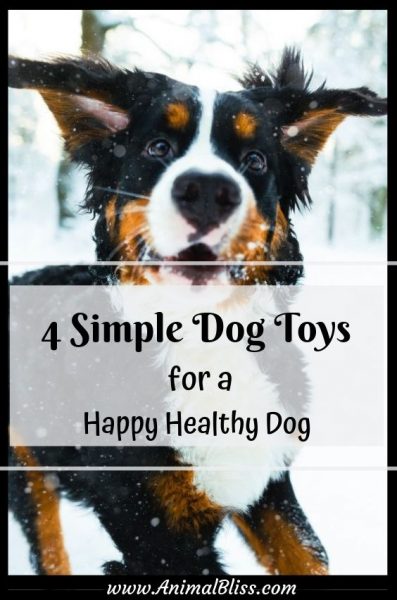 Chew Bones
If you're on the lookout for dog toys that optimize health, then you should search for chew bones as soon as possible. Chew bones can be highly soothing to dogs. Dogs that are prone to nervousness often get a lot out of chew bones. Hooves and elk antlers can both make fantastic healthy toy options for anxious pets.
Interactive Toys
Owners who want their pets to be happy and healthy may want to invest in numerous interactive toys. Interactive toys can do a lot to promote canine wellness. That's because these toys are capable of stimulating doggy brains. They can help your dog remain alert and sharp for the rest of his or her life. Puzzle toys are superb examples of options that are interactive.
Related:
Safe Dog Toys to Ease Many Behavior Problems
Balls and Sticks
Dogs are just like human beings in that they need regular exercise. Dogs that lack physical activity often suffer from weight problems, as well as other health concerns such as high blood pressure, type 2 diabetes, and even cardiovascular disease. If you're interested in toys that can keep your pooch fit, trim, and healthy, then you should have your pup participate in games of fetch using balls and sticks, for example. Fetching can encourage your pet to run around and therefore remain in optimal shape.
Dental Toys
If you want your dog to enjoy excellent oral health, you can get a couple of dental toys. There are rubber offerings out there that can help to get rid of persistent plaque accumulation. Owners who want to protect their dogs from all kinds of oral health troubles frequently decide to look into these toys, as they can clean canine teeth thoroughly. They can even take charge of unpleasant breath issues.
If your dog is happy and healthy, you'll be a happy owner. Fortunately, there are many toys out there that can help you keep your cutie in glowing health. Some toys can even keep him or her content.
~~~~~
"4 Simple Dog Toys for a Happy Healthy Dog"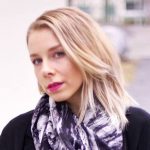 Guest Writer: Rachelle Wilber is a freelance writer living in the San Diego, California area. She graduated from San Diego State University with her Bachelor's Degree in Journalism and Media Studies. She tries to find an interest in all topics and themes, which prompts her writing. When she isn't on her porch writing in the sun, you can find her shopping, at the beach, or at the gym. Follow her on Twitter and Facebook: @RachelleWilber; https://www.facebook.com/profile.php?id=100009221637700
*** Please Share ***
4 Simple Dog Toys for a Happy Healthy Dog #DogToys #ProductsForDogs #HealhtyDogs #PetBlogShare
Click To Tweet


MY QUESTION FOR YOU:
What type of dog toys or other products keep your dog(s) happy?
*** Leave your comment below. ***
(It's just sexy!)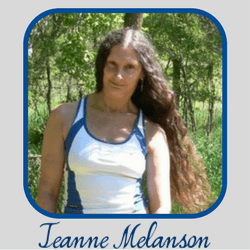 Peace
DISCLOSURE: Animal Bliss is a participant in the Amazon Services LLC Associates Program, an affiliate advertising program designed to provide a means for us to earn fees by linking to Amazon.com and affiliated sites.
(In other words, we'll get a very small (teeny tiny) commission from purchases made through links on this website.)
So, go on … Don't be shy!
Buy Something BIG and Expensive!
Buy a Jaguar. Or a Ferrari.
Thank you!
[amazon_link asins='B00P0YQYYW,B071JMC5M4,B000084E7Y,B000HHQ3AM,B07S7CZXBK,B00CPDWT2M' template='ProductGrid' store='animblis-20′ marketplace='US' link_id="]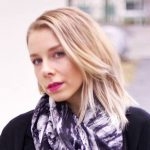 Latest posts by Rachelle Wilber
(see all)