Your First House Pet
When you bring a new pet into your home, that pet becomes a family member to you. You must feed him, care for him and ensure that he has all that he needs to lead a happy and healthy life. Whether you have chosen a puppy, a kitten, a rescue animal, or another type of pet, check out these tips to help both you and your first house pet acclimate to this beautiful, new adventure.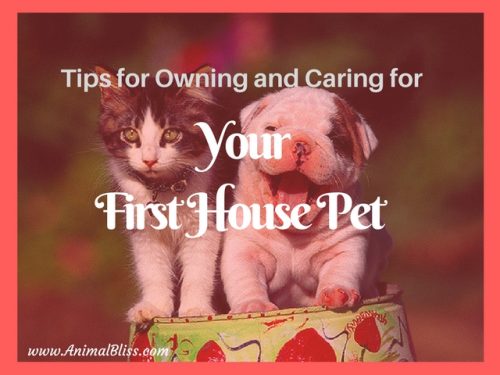 Choose a Pet That Works for You
First, you will want to consider your lifestyle, which will help you determine what type of pet is right for you. Are you away from home much of the day? Do you go out of town a lot? Do you prefer an independent animal or one that needs you for affection and exercise every day? When you choose the right type of pet for your first house, you are more likely than ever to be satisfied with each other, and this can make many pet attitude problems disappear.
Create a Safe Space
Every pet needs a calm space where he can feel safe and secure. This is especially important in the first few days when your pet arrives at your house. Your pet will want some rest and will not want constant attention. Set up space in a lesser-used part of your home. Depending on the type of animal you have, you may want to add a pet bed, blanket, or a crate.
RELATED:
This is Why Adopting a Pet is a Great Thing
Get in Touch with a Veterinarian
As soon as possible, you will want to set up care with a local veterinary clinic. Your pet may need shots to stay healthy. Plus, your veterinarian will be able to let you know how you can best care for your pet at home. Choose a vet with privileges at a local veterinary hospital, which can set your mind at ease if anything health-related should happen in the future.
As your new pet gets to know you and you get to know him, the comfort level will grow exponentially between the two of you. You will learn to expect his needs, and he will get used to his new routine. When basic care and safety needs are covered, the two of you can focus on bonding and build a special relationship.
~~~~~
*** Please Share ***
Your First House Pet: Tips for Ownership and Care
Click To Tweet

MY QUESTION FOR YOU:
Are you in the process of looking for your first house pet?
*** Leave your comment below. ***

Latest posts by Dixie Somers
(see all)