Most Ridiculous Animal Laws
We've all read ridiculous lists of laws that just don't make any sense, or are seriously outdated, right? What about the ones that are just ludicrous?  Here is a list of 8 most ridiculous animal laws I just picked out from a list of 22 crazy laws that were posted in a Pet360 newsletter.
Enjoy!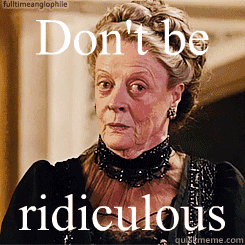 1. Next time you're in Alaska, don't make the mistake of shoving a live moose out of an airplane midflight.
It's illegal, of course. They don't mention if it's permissible to shove it out when the plane has come to a standstill, however. Who wants to test that out?
2. In Arkansas, make sure all cows walking down Main Street are home before 1:00 PM on Sunday.
I'm not sure of the reasoning for that one. Is it for religious reasons? Are they supposed to be home to attend afternoon prayers?
3. Cats in heat must be silenced in Columbus, GA, where they are not allowed to howl after 9 PM. 
Tell that to the cat in heat! I have a perfect solution for that. Get your cats spayed, is what.
4. In Little Rock, AR, all dogs must cease barking after 6 PM.
Okay, now that one I can understand. Just kidding.
5. Any fishing in Idaho must not be done while sitting on top of a camel.
Really? A camel? I don't see why not!
6. In Massachusetts, gorillas can only sit in the front seat, since they are not allowed in the back seat of any car.
Oh yes, I totally put my gorillas in the front seat only. We wouldn't want them in the back seat because …
7.  South Dakota horses are not allowed into the Fountain Inn unless they are wearing pants.
I wonder what the dress code is to get into a bar?
8.  In West Virginia, it's okay to pick up that road kill and take it home for supper. THAT is legal.
Yum! Splayed possum guts anyone?
These are just 8 of the most ridiculous animal laws out of so many more. I tried to find a book of them I could refer you to, but didn't find any.   However, I did find some interesting books on Animal Law, or Animal Rights
, if you'd like to check them out.
Source: Pet360
***
8 Most Ridiculous Animal Laws - What the ...? #animals Click To Tweet
***
A QUESTION FOR YOU:
Do you have a particular animal or topic you would like me to post?
***
***
*** Leave a comment below and remember to share. ***
It's just sexy!
As always, thank you for taking the time to visit my blog!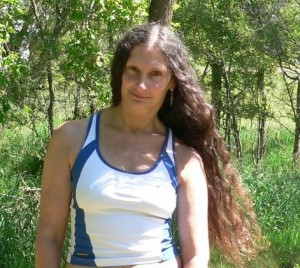 ♥ PEACE ♥

Latest posts by Jeanne Melanson
(see all)